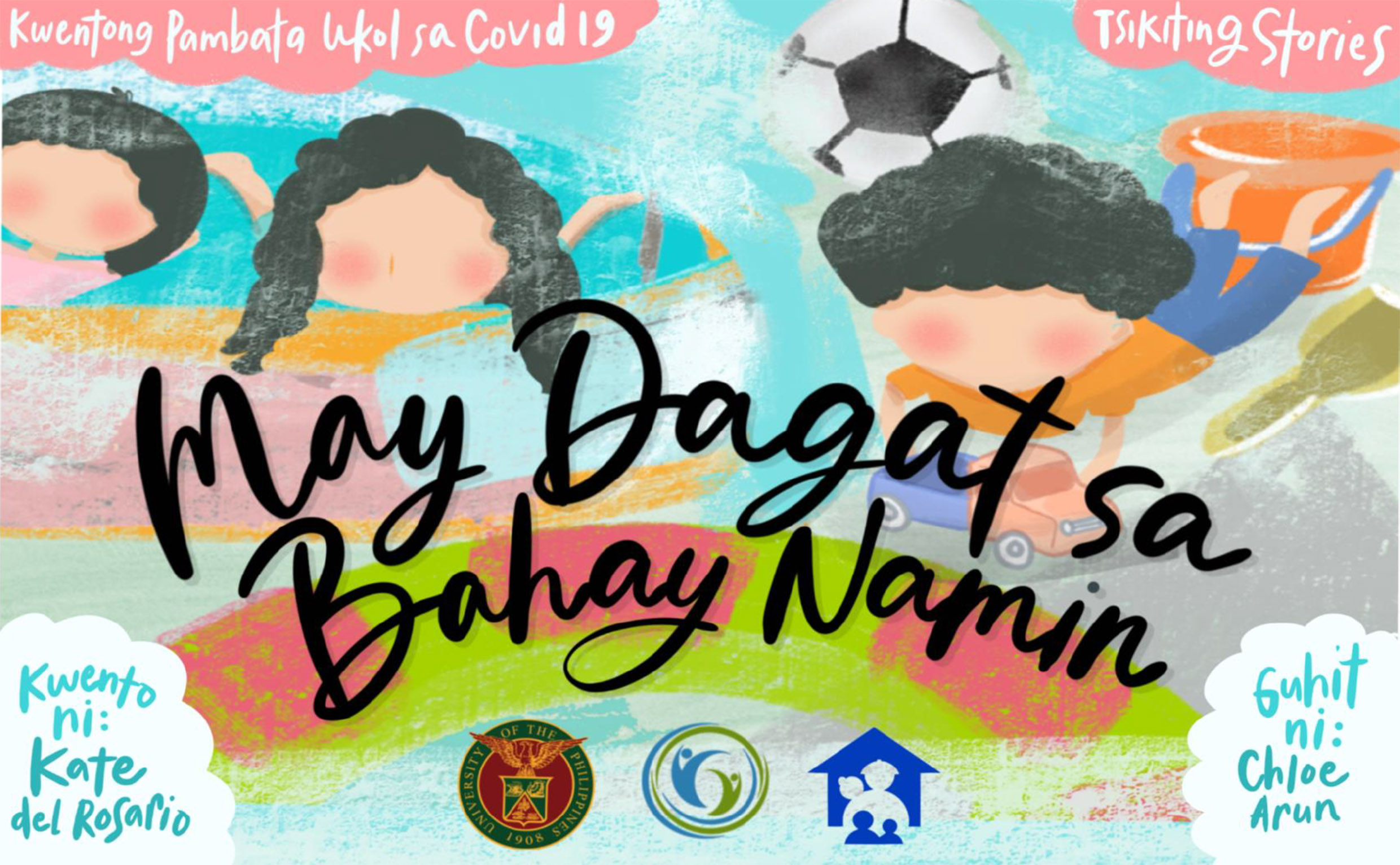 Tsikiting Stories addresses children's mental health amidst COVID-19
While adults are adjusting to the arrangements required by the COVID-19 crisis, children are likely having a hard time understanding the sudden changes going on around them.
This is why teachers and storytellers at the Department of Human and Family Development Studies of the College of Human Ecology (CHE-DHFDS) in UPLB focused their attention on helping children cope with these changes through storytelling.
Dubbed collectively as Tsikiting Stories, its recent titles tackle the COVID-19 pandemic such as "Isang Metro," "May Dagat sa Bahay Namin," "Ang mga Maskara ni Miko" and "Birthday ko Araw-Araw," which explain important concepts such as quarantine, social distancing, wearing of masks, and handwashing to prevent the spread of the SARS-COV-2 virus.
Tsikiting is a Filipino colloquial term from Spanish "chiquitin," or loosely translated as children in English.
DHFDS released the stories online for free in various Philippine languages including Filipino Sign Language. According to Katherine E. del Rosario, a DHFDS faculty member who is also known as "Teacher Kath" to the young readers and is one of the writers of Tsikiting Stories, they hope to reach as many children as possible.
Tsikiting Stories was initially conceptualized in 2019 by DHFDS faculty members Raphael M. Ferrer and Nephtaly Joel B. Botor, who led training workshops on writing and illustrating children's books. The products were compiled and released as a single volume at The Symposium on the Child and the Family held in collaboration with CHE and the College of Arts and Sciences.
Tsikiting Stories gained further traction after Taal erupted in January 2020, in which thousands of families were displaced and brought to evacuation centers. As part of UPLB's Taal extension activities, DHFDS helped respond to the psychosocial needs of children and youth in affected areas as they dealt with a harrowing event that took them away from their homes.
The team, now joined by del Rosario, was inspired by this experience to create another volume of stories that reflect the condition of children in emergency situations.
Del Rosario said they recognized that stories were not only a good way to entertain children but to educate them as well. "For instance, the book entitled "Isang Metro" explains to children the importance of social distancing and handwashing. Knowledge of these give the children assurance that they can stay safe and that they can also help make others be safe," said del Rosario.
The team behind Tsikiting Stories, among them volunteer editors, illustrators, and layout artists, takes care to keep their target audience engaged by keeping their stories relatable, short and simple, and by accompanying them with cute and colorful illustrations.
Since being released online, Tsikiting Stories has been received warmly by many parents, educators, and organizations in various parts of the country who are helping children understand safety amidst COVID-19. They have also been featured by various mainstream media such as ABS-CBN, Manila Bulletin, and DZMM Radio TV.
After the quarantine, Tsikiting Stories is committed to producing more stories and reaching more children to inspire them and help them deal with various issues and concerns. They are also looking forward to training more authors and book illustrators who are interested in creating more engaging stories for children. (Jessa Jael S. Arana)
Aligned with our commitment to: