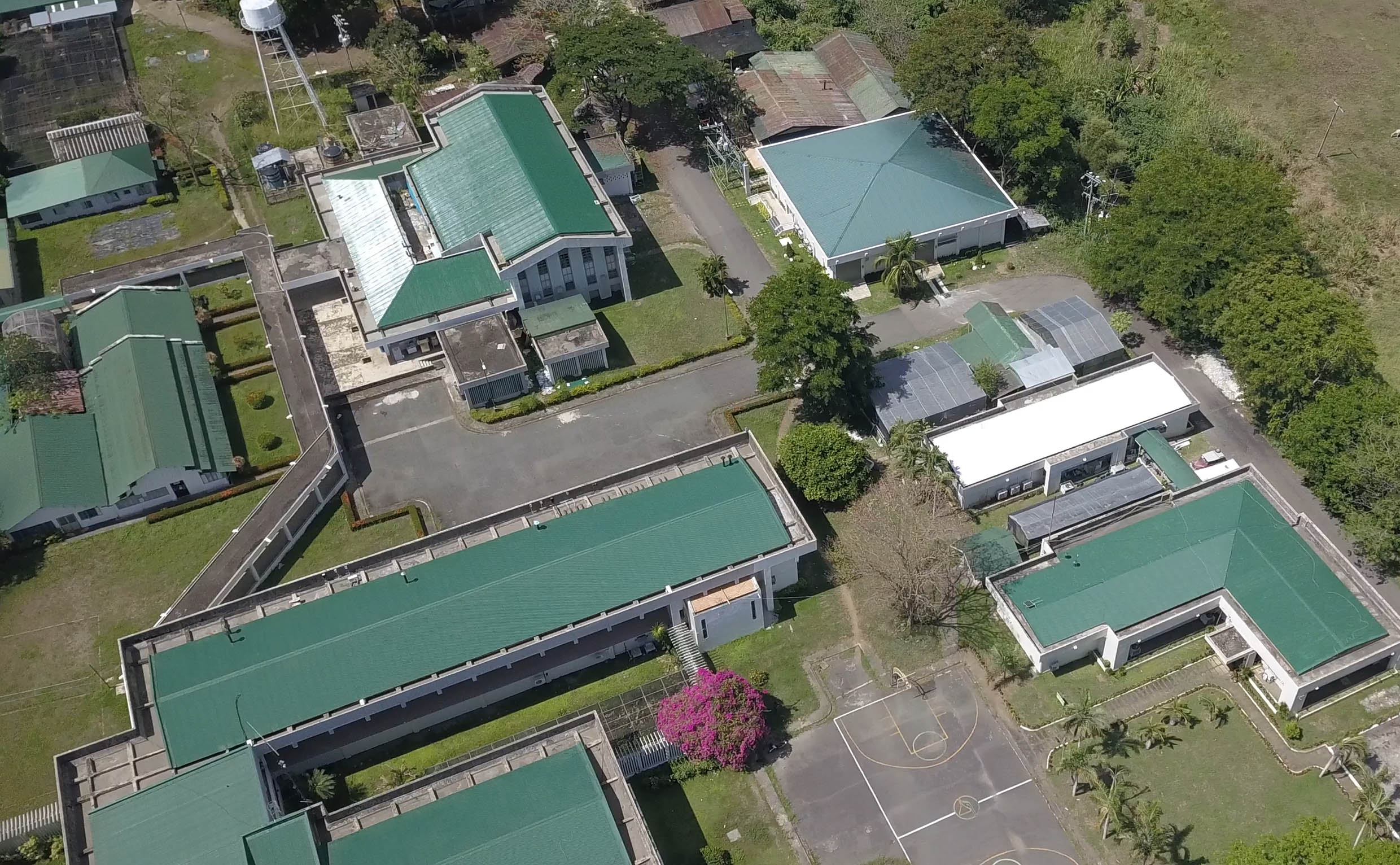 UPLB COVID testing center is now certified!
The UPLB COVID-19 Molecular Diagnostic Laboratory (UPLB-CMDL) received today, June 29, its certification as a molecular laboratory that can perform independent testing for COVID-19 (SARS-CoV-2) by Realtime PCR from the Department of Health-Research Institute for Tropical Medicine (DOH-RITM).
Along with this, it was issued a license to operate for the year 2020 by the DOH Health Facilities and Service Regulatory Bureau.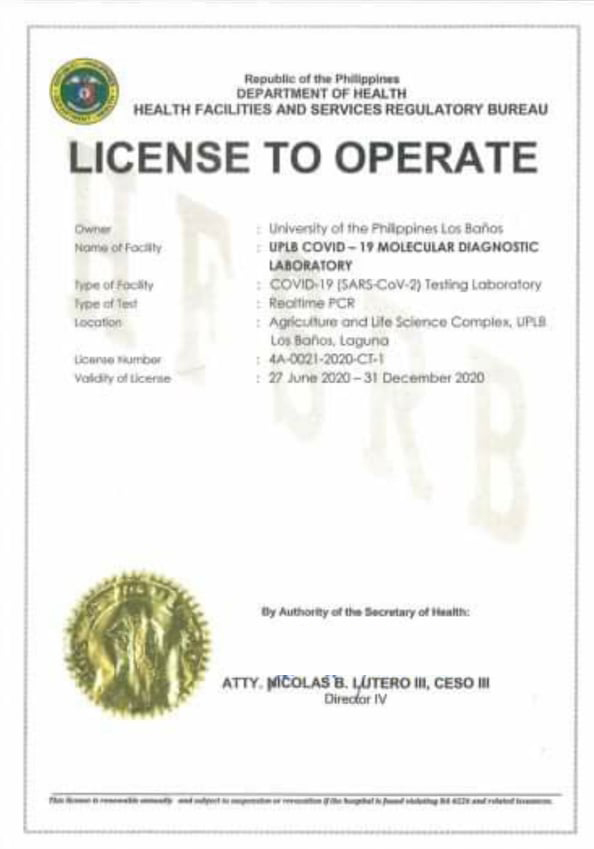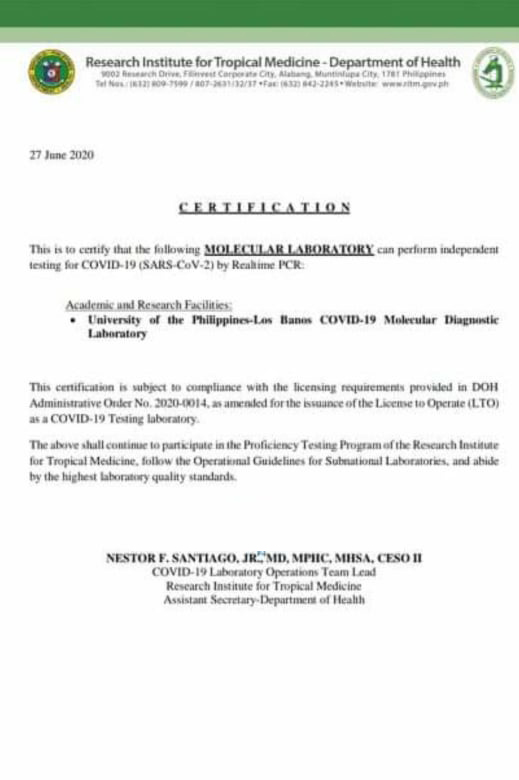 Dr. Rex Demafelis, vice chancellor for research and extension and chair of the UPLB Task Force Laban ng Bayan Kontra COVID-19, announced that the UPLB-CMDL will begin accepting samples on July 6.
The certification and license to operate were issued to the UPLB-CMDL after its six laboratory analysts/medical technologists aced the Proficiency Test for SARS-CoV-2 Detection by Real-Time PCR, garnering a score of 100% in tests on nucleic acid extraction, reagent preparation, and real time RT-PCR of Multiple Targets.
The proficiency test is the last and final stage of the assessment process for COVID-19 testing centers that employ real time RT-PCR, which is considered the gold standard in detecting the presence of SARS-CoV-2 in humans.
The UPLB COVID Task Force was created by Chancellor Fernando C. Sanchez, Jr. on April 3, 2020 to oversee the establishment of the UPLB COVID-19 testing center in order to help alleviate the problems caused by there being only a few accredited COVID testing centers in the country.
UPLB-CMDL, which shall serve as a subnational testing center for Laguna and neighboring provinces, is located at the Agricultural and Life Sciences Complex. The laboratory is headed by Dr. Ma. Genaleen Q. Diaz.
Aligned with our commitment to: