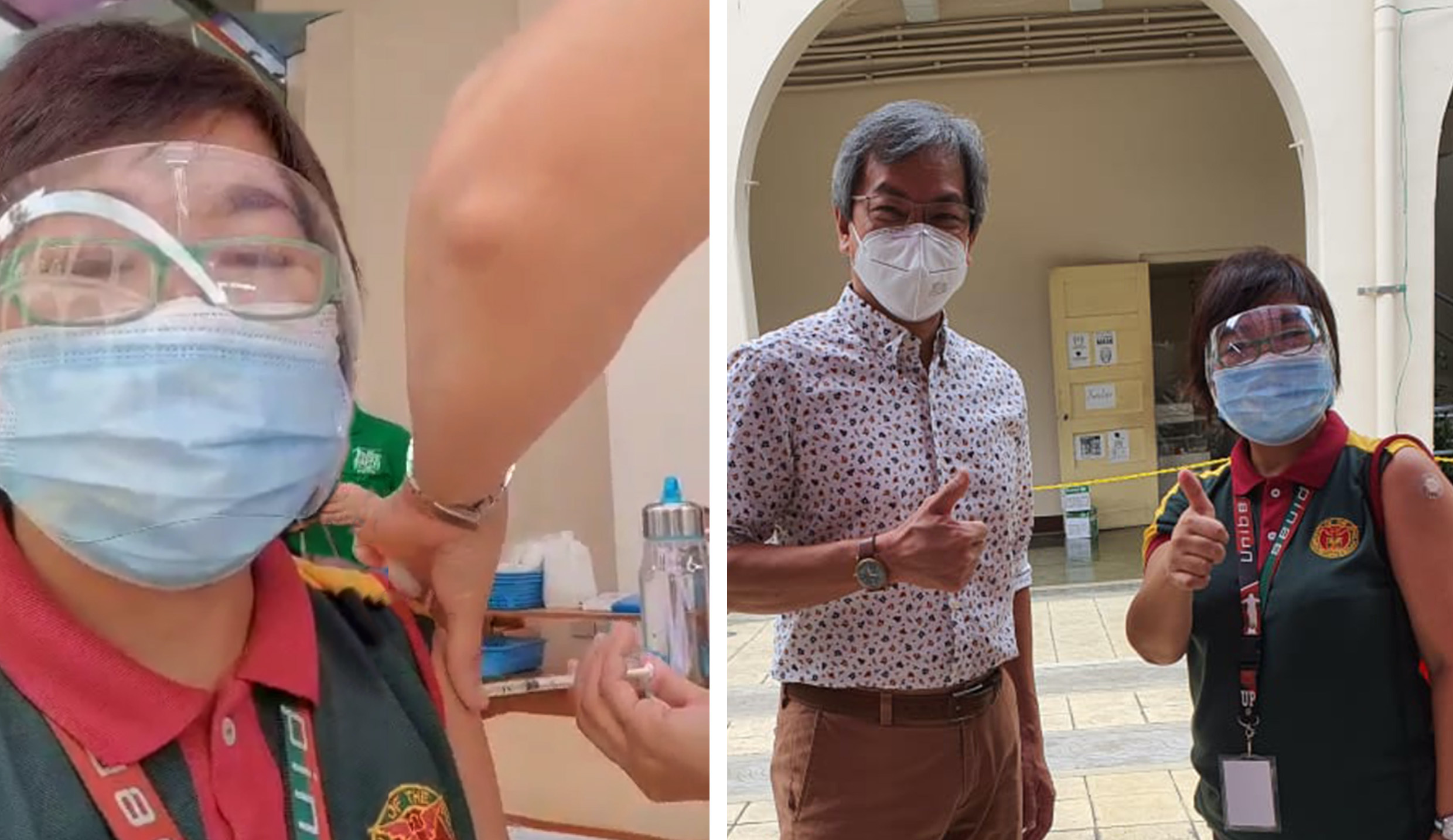 UPLB HCWs receive COVID-19 vaccine
More than 60 healthcare workers (HCWs) from the University Health Service (UHS) and staff members from the UPLB COVID-19 Molecular Diagnostic Laboratory (CMDL) received the 1st dose of COVID-19 vaccine at the UP Philippine General Hospital (PGH) in Manila from March 17 to 19.
UP-PGH Director Gerardo Legaspi welcomed the HCWs from UPLB headed by UHS Medical Director Jessie Imelda F. Walde.
Dr. Walde, who was among the third batch to receive the first dose of vaccine on March 19, said that it is important for the HCWs to be vaccinated because they are the most vulnerable population to get the COVID-19 infection.
UHS attends to about 30 swabbings a day. According to Dr. Walde, there are days when 70 percent of the swabs turn out positive. "Having the vaccine is a protection, a shield and a 'shot of hope' for the UHS HCW," she shared.
Dr. Walde encourages university constituents to lead the UPLB community to a science-based understanding of the benefits of the vaccine. "Let us do our part in the race to save humanity. Accept the vaccine, whatever vaccine. As the experts say, the most effective vaccine is the one that is in your arm. Get vaccinated," she said.
The rest of the UHS HCWs and CMDL staff will receive their vaccines at UHS starting March 25. (JAAquino)