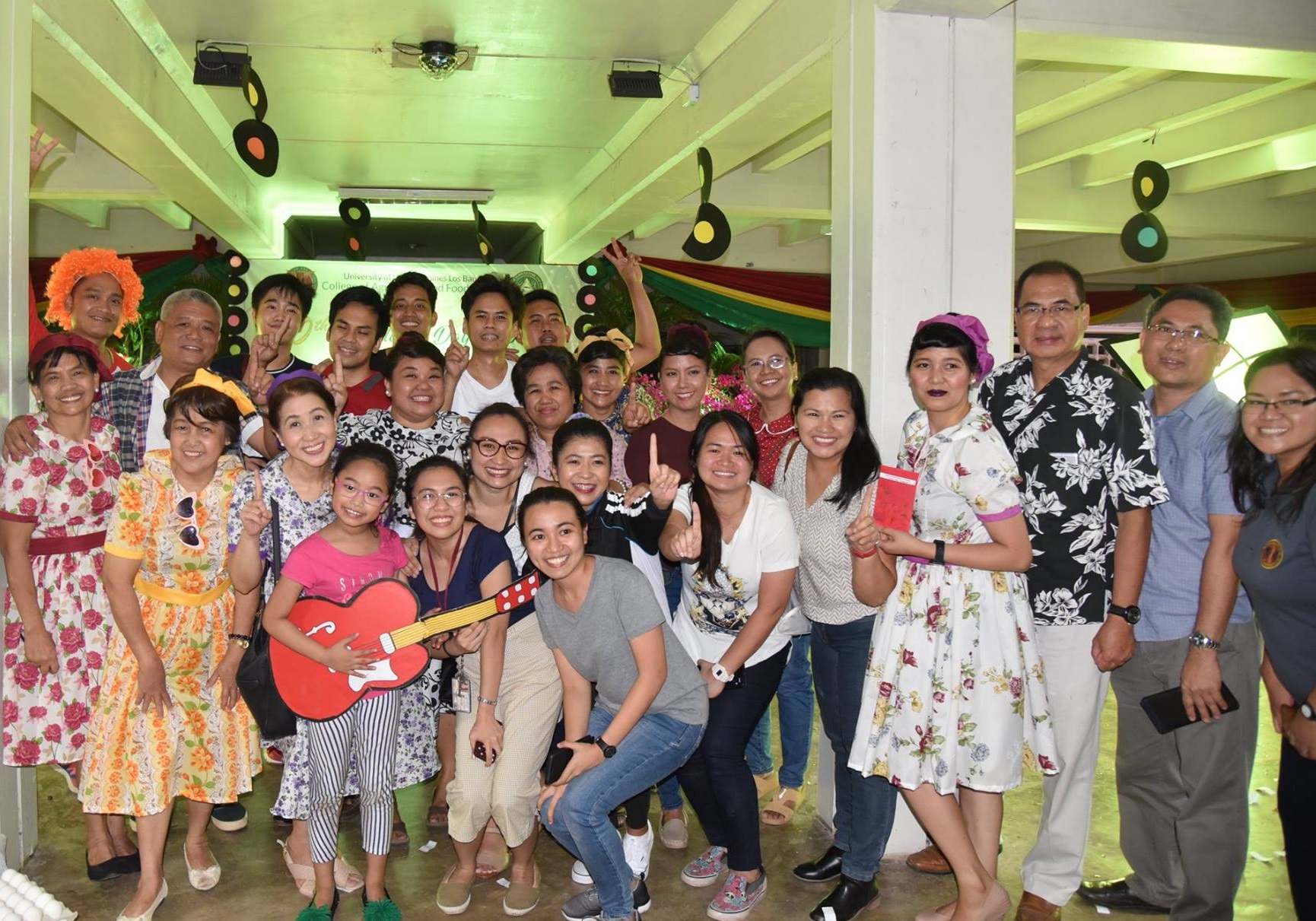 CAFS goes 'retro' at Family Day
It was a splendid show of talent and artistry amid loud and encouraging cheers from the CAFS family.
Such was the scene at the lobby of the Nemesio Mendiola Hall on Mar. 8 when the College of Agriculture and Food Science (CAFS) held its Family Day as the culmination of its 110th Foundation Week anniversary celebration.
The CAFS' workforce coming from its nine units showed their dancing prowess in a retro-themed competition.
The Institute of Animal Science (IAS) duplicated its victory last year as it was adjudged as the one to have the best performance.
The Institute of Crop Science (ICropS) landed at second place, while the Agricultural Systems Institute (ASI) secured the third spot.
Four personnel who had the most notable costumes were also recognized.
They were Dr. Sheryl Yap, director of the Institute of Weed Science, Entomology and Plant Pathology (IWEP); Catherine Lee of the Dean's Office; Raem Brion of ASI; and Dr. Baby Richard Navarro of the Institute of Food Science and Technology.
Dr. Elpidio M. Agbisit Jr., dean of CAFS, expressed happiness in observing the Family Day on his first year as the college's top executive.
Among the guests during the event were Chancellor Fernando C. Sanchez, Jr., a professor at ICropS; Dr. Romulo G. Davide, Professor Emeritus and program leader of FSTP; Dr. Enrico P. Supangco, former dean; and Dr. Ruben L. Villareal, past chancellor.
CAFS held a series of activities to mark its 110th anniversary from March 4 to 7, including the R&D Symposium, Agrifair, Commemoration Program at the Foundation Site, CAFS Recognition Day, and the groundbreaking for the new IWEP building. (Text by Ruby G. dela Cruz; Photo by Catherine Lee)