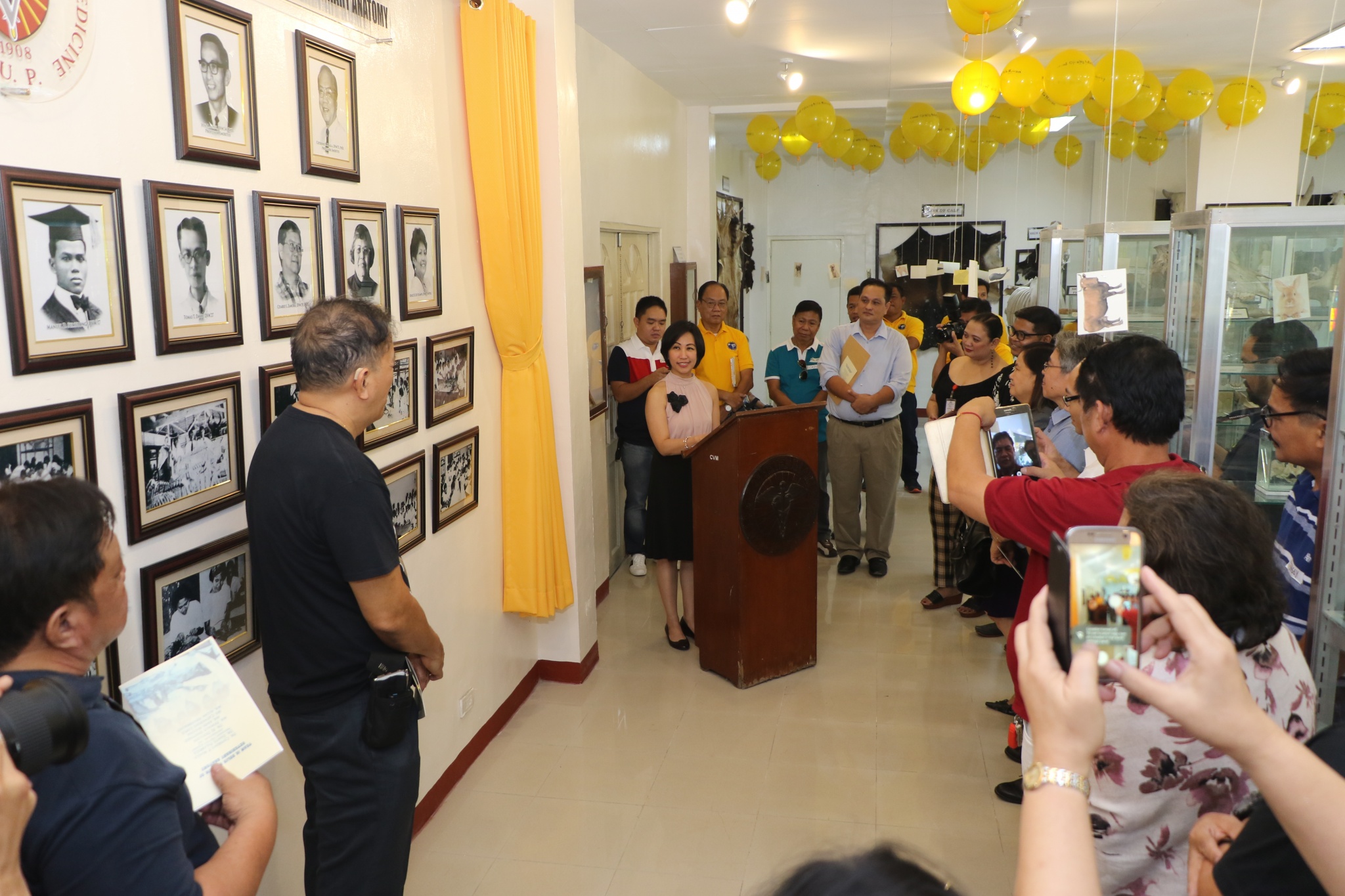 CVM reopens JA Solis Museum
The renovated Dr. Jose A. Solis Museum of Veterinary Anatomy, popularly referred to as the Anatomy Museum, was formally reopened on Feb. 9 at the College of Veterinary Medicine (CVM), UPLB.
Present during the event was Josephine Solis-Parco, Dr. Solis' granddaughter, who, in her short message, recalled her grandfather's love for the veterinary profession. Dr. Solis' collection at the museum, she said, are reminders of the older Solis' passion for his field.
JA Solis Museum of Veterinary Anatomy's collection includes several mounted skeletons of domestic animals and bones which were transferred from UP Diliman to UPLB in 1984.
Additional exhibit items and specimen were donated by former histologist and embryologist Dr. Cesario Zamora, Dr. Edna Lucille Enriquez-Yap, the late Dr. Grace D. De Ocampo, and former anatomy students.
The museum has 11 glass cabinets housing rare specimens, including malformed fetuses of domestic animals.
Other notable collections are the mounted skeletons of a tiger, a dolphin, stuffed birds, and skins of some domestic animals.
The reopening of the museum was held in time for the 60th foundation anniversary of the Venerable Knight Veterinarians (VKV) Fraternity.
The VKVVLV Foundation, Inc. spearheaded the renovation project, following the recommendation of Dr. Ceferino Maala, Professor Emeritus, NAST Academician, and head of Team JA Solis Museum of Veterinary Anatomy.
Gracing the event were Dr. Maala; Dr. Eduardo B. Torres, dean of CVM; Dr. Portia G. Lapitan, vice chancellor for academic affairs; Dr. Juan Carlos T. Gonzalez, director of the Museum of Natural History; Dr. Joseph F. dela Cruz, chairman of CVM's Department of Basic Veterinary Sciences; and Dr. Dante Palabrica, president of the VKVVLV Alumni Association, Inc. (Junelle L. Paller)