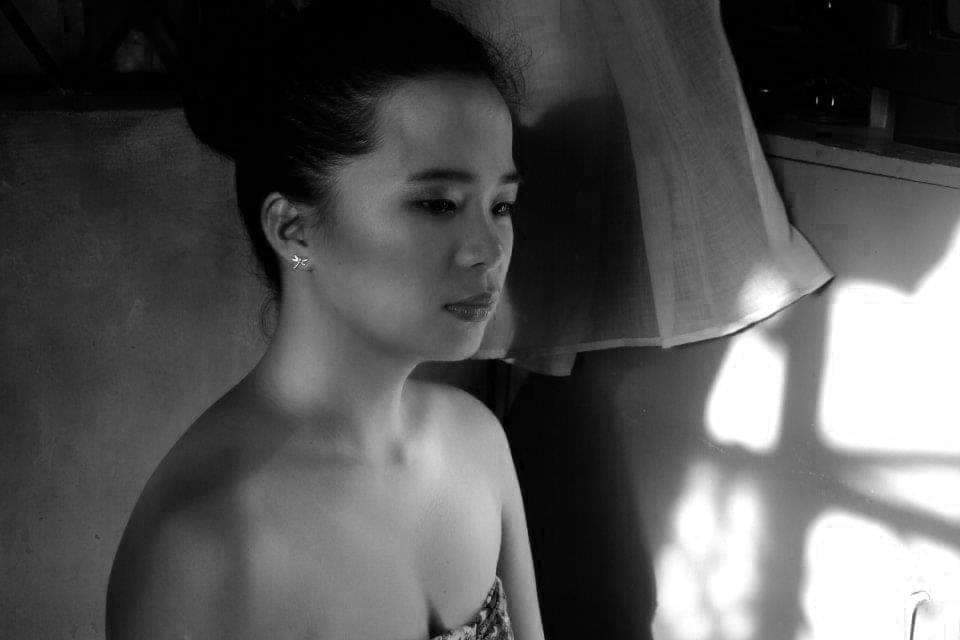 Dr. Zuriele G. Arambulo: A light in the dark, a burning fire
"Life's most persistent and urgent question is, 'What are you doing for others?'"
These words from Martin Luther King, Jr., one of the most prominent figures in civil rights history, continue to be one of the hallmarks of public service.
UPLB found in its midst an alumna who clamored to answer this question with such urgency even in her young life.
Dr. Zuriele G. Arambulo, or Zuri as she was often called, was a BS Biology graduate of UPLB and a Doctor to the Barrios assigned in Santiago, Agusan del Norte. Spurred by her passion to help the less fortunate who had limited access to medical services, she pursued a road less travelled to serve the underserved.
Zuri's altruistic disposition could be traced back to her childhood. Jenine Abadilla, Zuri's roommate in college who is now an engineer, said that Zuri was aware that her education was a privilege.
Even at age 10, Zuri knew of the sacrifices her parents did just to send her and her two older siblings to school.
"Her awareness taught her to study harder than expected, and aim impossibly higher," said Jenine.
Her situation also helped her understand how difficult it was for many families to gain access to education and medical assistance.
When most teens would only be thinking about school and social life, teenage Zuri was already dreaming of putting up a charitable institution that would send kids to school, which she wanted to call the "Golden Baboy Foundation."
It was during these times, of dreaming a better life for others, when Zuri decided that she was going to be a doctor.
In college, she finally saw an opportunity to make a difference. In 2010, Zuri joined the Red Cross Youth of UPLB (RCY UPLB), a socio-civic organization and a component of the Philippine Red Cross.
It was at RCY where her only "org" batchmate, Marya Aguire, saw that behind Zuri's strong and intimidating façade is a kind friend who encouraged her to keep going despite the typical challenges of entering a student organization.
"She would remind me of the efforts and time we've invested in the process, as well as the people we can serve once we become members of the org," said Marya, now an instructor at the Institute of Computer Science.
During her time as project committee head of RCY, she initiated programs to help underprivileged communities outside the campus.
Nico Anastacio, a researcher at the College of Public Affairs and Development and Zuri's contemporary at RCY, said that one of these activities was "Across Borders," a fun-run that helped raised funds for their blood drives and blood services programs while also serving as an opportunity to promote the activities of the Red Cross.
Zuri's heart for service did not waver as she graduated and pursued medical school. Instead of being overwhelmed by immense pressure, she became humbler, and she dreamed bigger for the people she wanted to help.
"In the beginning, she simply dreamed of holding a living human heart, and seeing it actually beating," Nico recalled.
"But as she went through medical school, she realized that if she were to become a cardiologist, or any specialized physician, her capacity to help cure the sick will not match how much she wanted to help," Nico further said.
With such realization of reaching out to more people in need of medical help, Zuri became even more determined to become a licensed physician.
After earning her Doctor of Medicine from the Cebu Institute of Medicine in 2017 and passing the licensure exam in November 2018, Zuri enlisted in the government's Doctor to the Barrios program.
But as she approached the starting line of her life's new chapter, Zuri's dreams of helping the community as a doctor was stopped short of becoming reality. On Feb. 7, she met an untimely demise after a hit-and-run accident at her assigned district. She perished just on the second day of her deployment.
UPLB mourns with the family and friends of Zuri, whose compassion will continue to echo in the lives she has touched.
Zuri's warm smile and greetings to everyone will be remembered. For those around her, these gestures brought a calming assurance that everything will be alright amid difficulties. Her willingness to help others brought light to where it was darkest and ignited hope in the disheartened.
In her friend Marya's words: "She was a smile in many frowns, a light in the dark, a yes in a thousand no's, a burning fire." (Jessa Jael S. Arana)