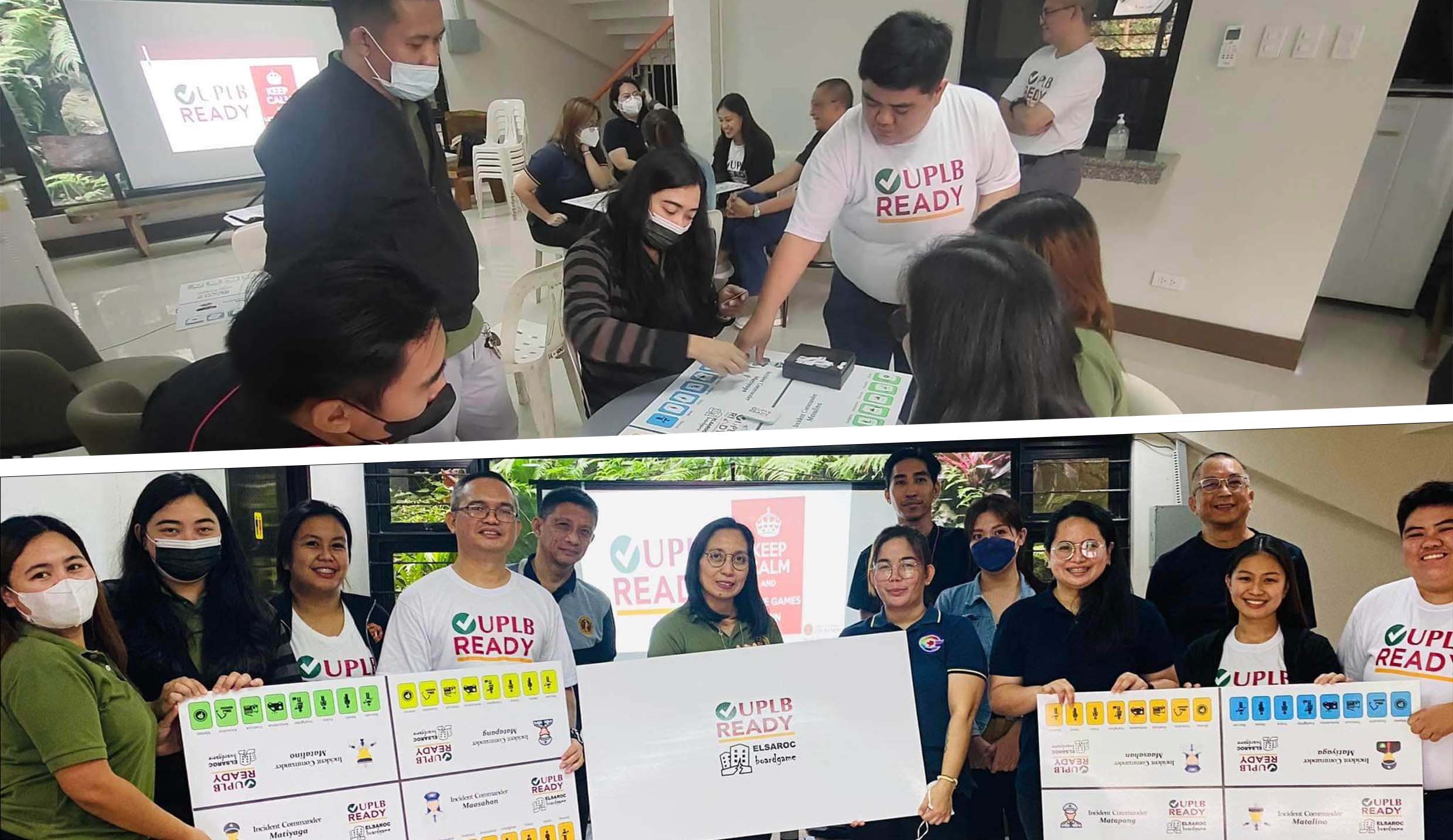 SSO conducts gamified training on campus disaster preparedness
The Security and Safety Office (SSO) conducted a gamified training session in campus disaster preparedness for personnel of the UPLB Gender Center and Business Affairs Office on Jan. 30.
As part of its efforts to improve UPLB campus disaster preparedness, SSO developed a board game for the Earthquake Preparedness and Landslide Search And Rescue Orientation Course (ELSAROC).
Special Police Assistant Chief Jonathan Maliwat, who developed the board game, briefed the participants on the UPLB READY Program and the game mechanics.
The participants were divided into two groups, each with four players who took on the role of incident commander. The goal was to prepare participants to manage an incident team in an earthquake and landslide scenario, particularly in search and rescue operations.

According to one participant who preferred to be anonymous, the ELSAROC board game is simple enough to familiarize players with the various earthquake intensities and potential consequences. It helps players learn the fundamentals of search and rescue.
The participant further said that game was simple to learn and play and was interesting because of its unpredictability. "Similar to natural disasters, you never know what cards you'll get or when disasters will strike," the participant added.
They also expressed preference for a greater variety of cards and asked for a possible expansion pack in the future.
Also present were Dr. Mark Dondi M. Arboleda, SSO officer-in-charge; Prof. Nelson Jose Vincent B. Querijero, director of the UPLB Gender Center, and Joanne Rose Belle Vale of BAO. (Kristine Bernadette Matalog)
Aligned with our commitment to: