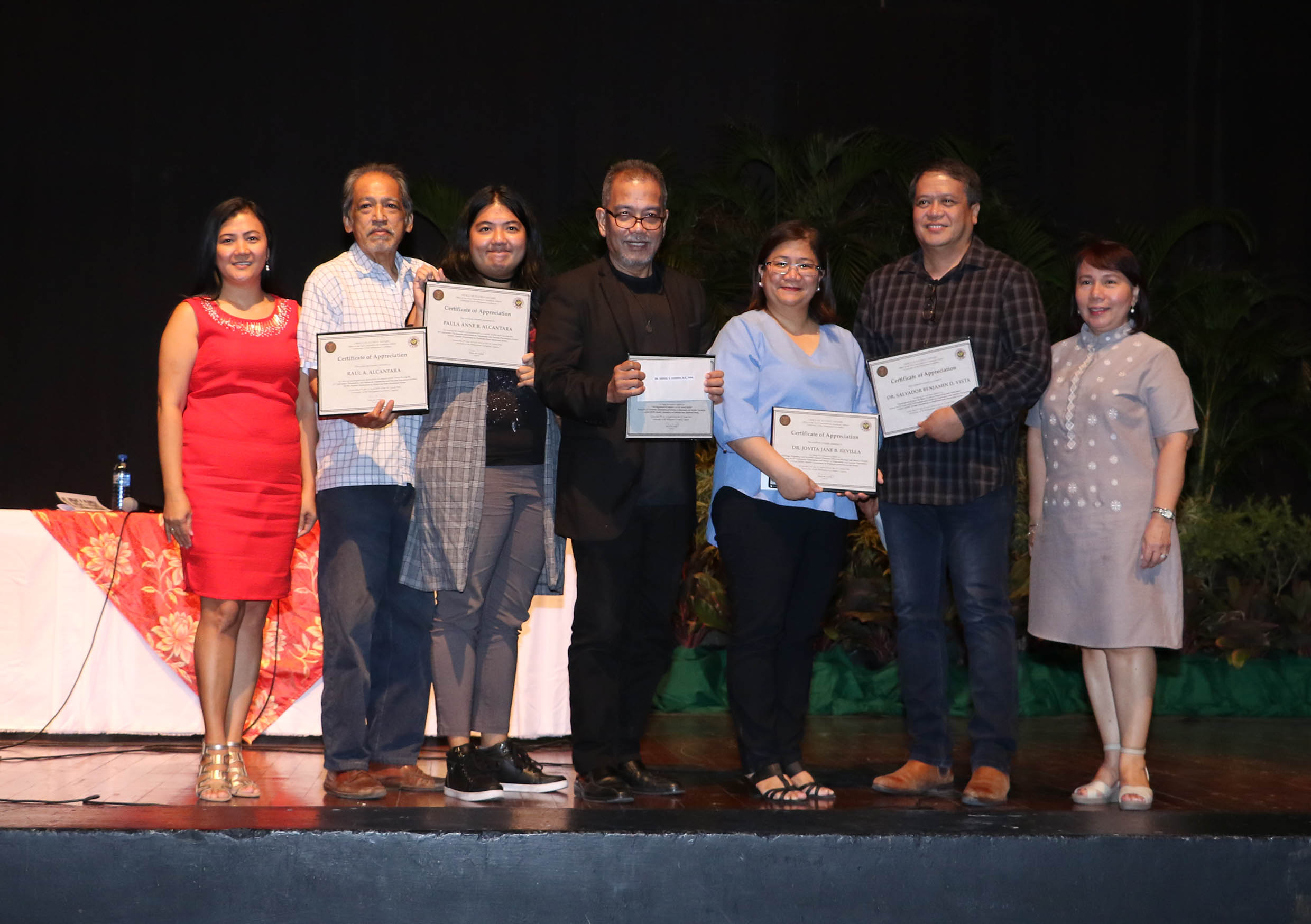 UPLB takes proactive measures towards mental health
The need to address mental health issues has become more urgent with the emergence of alarming data and incidents. A report from the World Health Organization shows that depression has affected over 300 million people globally. Meanwhile, increasing suicide cases have been reported worldwide.
It is with this sense of urgency that the UPLB Office of Student Affairs (OSA), the University Health Service (UHS), and other involved units have taken, in the words of former OSA Director Nina Cadiz, "proactive measures to address health, emotional, and mental issues among the students."
Keeping in mind a holistic and recovery-oriented approach, OSA has rolled out programs which are all focused on prevention, preparation, intervention, and information dissemination and awareness on mental health issues.
Life Coaching Seminar for UPLB faculty and staff has been conducted since 2012 to discuss mental health issues among the youth as they are tasked to fulfill the roles of a Faculty Student Relations Officer (FSRO). The seminars train the FSROs to identify and help students at risk.
Mental Health Education and Role of Teens towards a responsible and engaging support system (MeHEART) seeks to establish a support system for the students when they are faced with life challenges and difficulties. It trains dormitory residents and managers on facilitation skills and awareness on the realities of suicide and non-suicidal self-injuries.
Health Orientation on Problems from Emotional Stress (HOPE) is a university-wide campaign that promotes awareness on mental health concerns, particularly depression, self-harm, and suicide. HOPE aims to break the stigma and suppositions surrounding mental health and issues, and to create awareness among students struggling with it that help is available for them. Holistic perspectives on depression, suicide prevention, and other relevant topics are featured in HOPE. Two HOPE editions have been held in 2017 and 2018.
Psychospirituality, the newest program at OSA, is an approach to wellness that uses metaphysical science in the realm of spirituality. It also takes into consideration the individual's personal belief systems. A psychospirituality forum was held on April 16, where invited experts delivered lectures on human sexuality as approached from three different fields – medicine, law, and the Church.
Valuing Academic and Life for YOUth to succeed (ValYOUs) is a program designed specifically for recipients of the Expanded Students' Grants in Aid Program for Poverty Alleviation (ESGPA), student assistants, and scholarship recipients. It impresses the importance of values and character in relation to academic success and intelligent decision making. It prepares students to embrace academic life with resiliency, dignity, and a strong sense of self-worth.
Alay Turo Program is a peer teaching tutorial program that assists students with academic difficulties. Tutors are volunteer students and scholars who are academically qualified to assist their peers in "challenging" courses. The program also promotes camaraderie, helps decrease academic stress, and encourages students to communicate better with their peers.
New mental health and wellness programs in the University are in the pipeline, such as the creation of a therapy room, animal and plant therapy, and programs for promoting mental health awareness among parents and guardians of readmitted students.
Through concerted efforts to spread knowledge and awareness and break stigma and false beliefs, UPLB hopes to help the vulnerable survive their ordeals and reemerge as healthier versions of themselves. (Albert Geoffred B. Peralta)