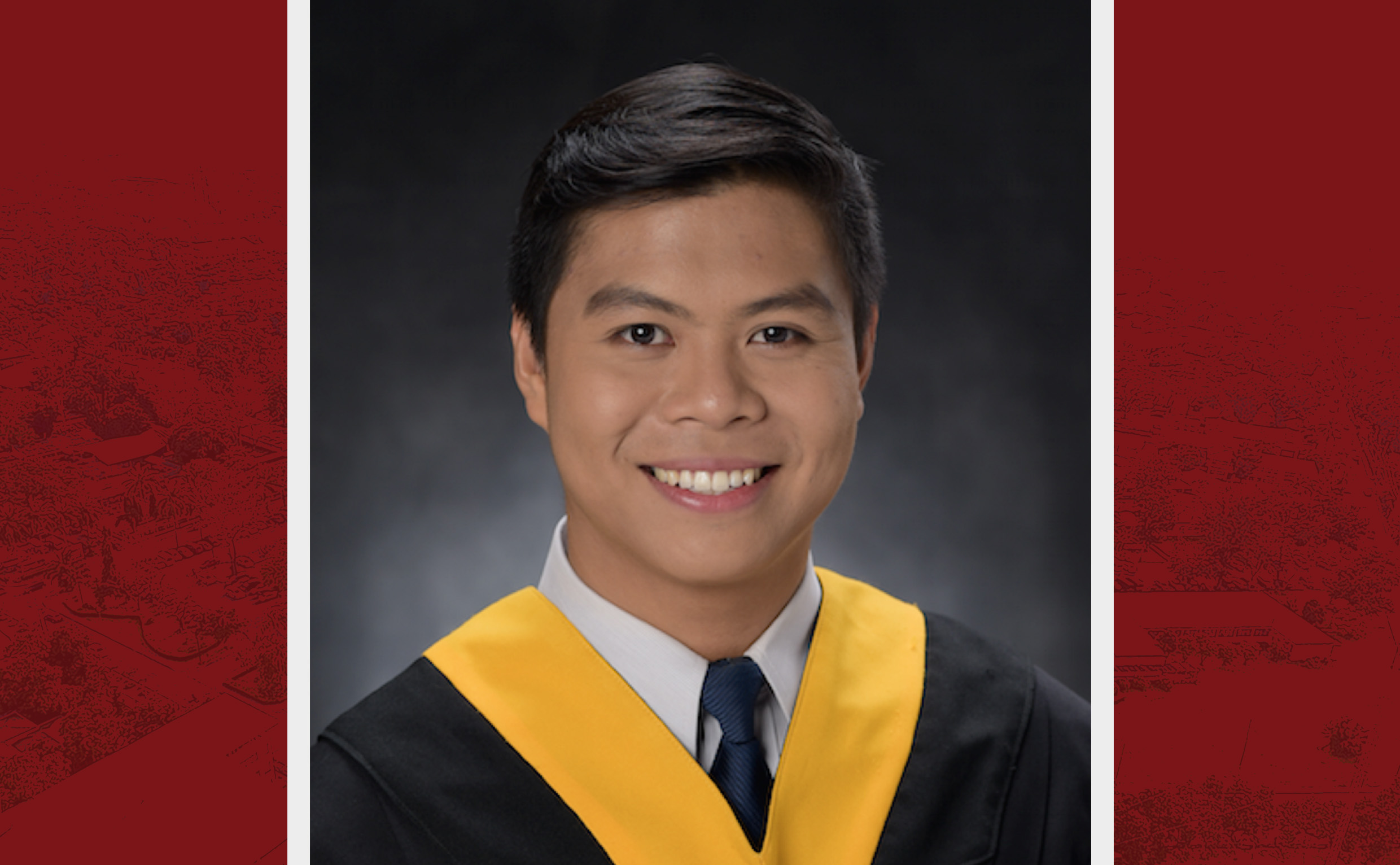 Agri biotech researcher places 2nd in NAST science talent search
Darlon Lantican proves that the youth can make major contributions to science despite their age.
This BS Agricultural Biotechnology cum laude graduate of UPLB, one of the program's first enrollees in 2008, impressed the panel of the 2020 NAST Talent Search for Young Scientists when he presented his work on genomics application to coconut.
Lantican placed second in the said contest, which has been held annually since 1991 by the National Academy of Science and Technology (NAST) to encourage the youth to pursue careers in S&T.
NAST is the country's highest recognition and advisory body on issues concerning S&T.
The contest's live paper presentation was held on June 26, while the awarding ceremony took place on July 10, both of which were streamed online.
Lantican's presentation is entitled "De novo genome sequence assembly of draft coconut (Cocos nucifera L. 'Catigan Green Dwarf') provides insights into genomic variation between coconut types and related palm species."
In his presentation, he highlighted how coconut varieties can be further improved through the advances in genomic technologies. This development, he added, can potentially make the coconut industry a more vigorous trade.
According to Lantican, he entered the contest not intending to win a title, but to show that young researchers can make a difference in the agriculture industry.
"I want to inspire early career researchers like me that being young is not a hindrance to learning advanced technologies and leading your own team. Hence, placing in the competition and being recognized by NAST is a huge milestone that I will cherish as I fulfill my commitments as a scientist," he said.
Lantican works as a university researcher at the Genetics Laboratory of the UPLB Institute of Plant Breeding. He also holds a master's degree in Molecular Biology and Biotechnology from the university.
Despite the recognition, Lantican knows that he still has a lot more on his plate. "I still need to learn a lot of things in genomics and its application to plant breeding," he noted.
As he looks to the future, he is eager to lead more research projects and generate relevant new findings that can benefit society, all while honing his skills and capacity as a university researcher. His research interests are genomics, bioinformatics, molecular genetics, and plant breeding.
Lantican now joins the league of UPLB's past winners in the said contest.
The most recent are Dr. Darwin B. Putungan, first placer in 2019 and now deputy director of the Institute of Mathematical Sciences and Physics (IMSP), and Dr. Jomar F. Rabajante, UP Scientist and professor at IMSP, who placed second in 2016. (Jessa Jael Arana, with information from nast.ph)