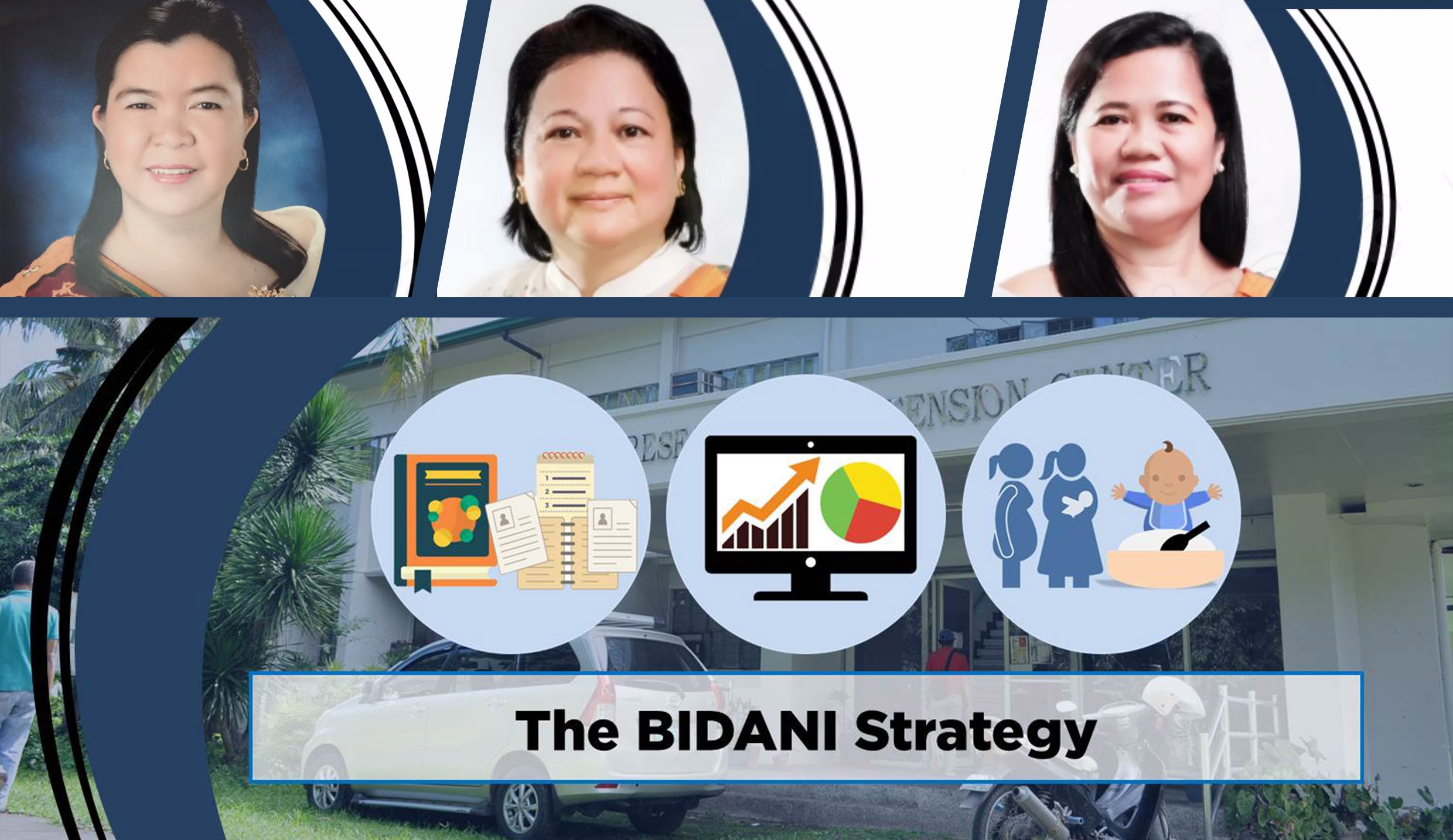 BIDANI retrains SUC partners for community nutrition
The Barangay Integrated Development Approach for Nutrition Improvement (BIDANI) launched a week-long online training workshop for its regional partners in state colleges and universities (SUCs).
The training workshop, conducted from June 28 to July 2, was meant to reinforce BIDANI's goals and strategies for both long-time team members and new comers from across the SUCs to sustain the operations of the BIDANI program and ensure that it remains responsive to various disruptions, such as the on-going COVID-19 pandemic.
Bidani took the participants to a review of BIDANI's objectives and strategies and helped them understand their roles and responsibilities as part of the BIDANI team.
The workshop also sought to emphasize the link between good governance and health and nutrition improvement and community development; and enhance their partner institutions' knowledge and skills to effectively and efficiently implement nutrition-in-development action research programs in their university and partner cities, municipalities, and barangays.
Dr. Ricardo Sandalo, dean of the College of Human Ecology (CHE), which implements the BIDANI program, underscored the importance of BIDANI's mission to implement a comprehensive nutrition program to create healthier Filipino communities and support the development of the country.
For his part, Chancellor Jose V. Camacho, Jr. recognized the long history of BIDANI in tackling malnutrition and poverty through its unique participative and bottom-up approach and encouraged its implementers to evolve with the changes happening in society.
"BIDANI's outstanding performance since it was established is a sure sign that the system works – what we need to find out is how we can make it work even better while continuing to spread its adoption throughout the nation, in collaboration with our partner universities and agencies," he said.
The training-workshop was attended by BIDANI's partners in Isabela State University in Echague, Isabela; Central Luzon State University in Muñoz, Nueva Ecija; Batangas State University in Batangas City and its five campus clusters.
They were also joined by SUC partners from Bicol University in Legazpi City; UP Visayas in Miagao, Iloilo; Visayas State University in Baybay City, Leyte; and Central Mindanao University in Maramag, Bukidnon. (Jessa Jael S. Arana)