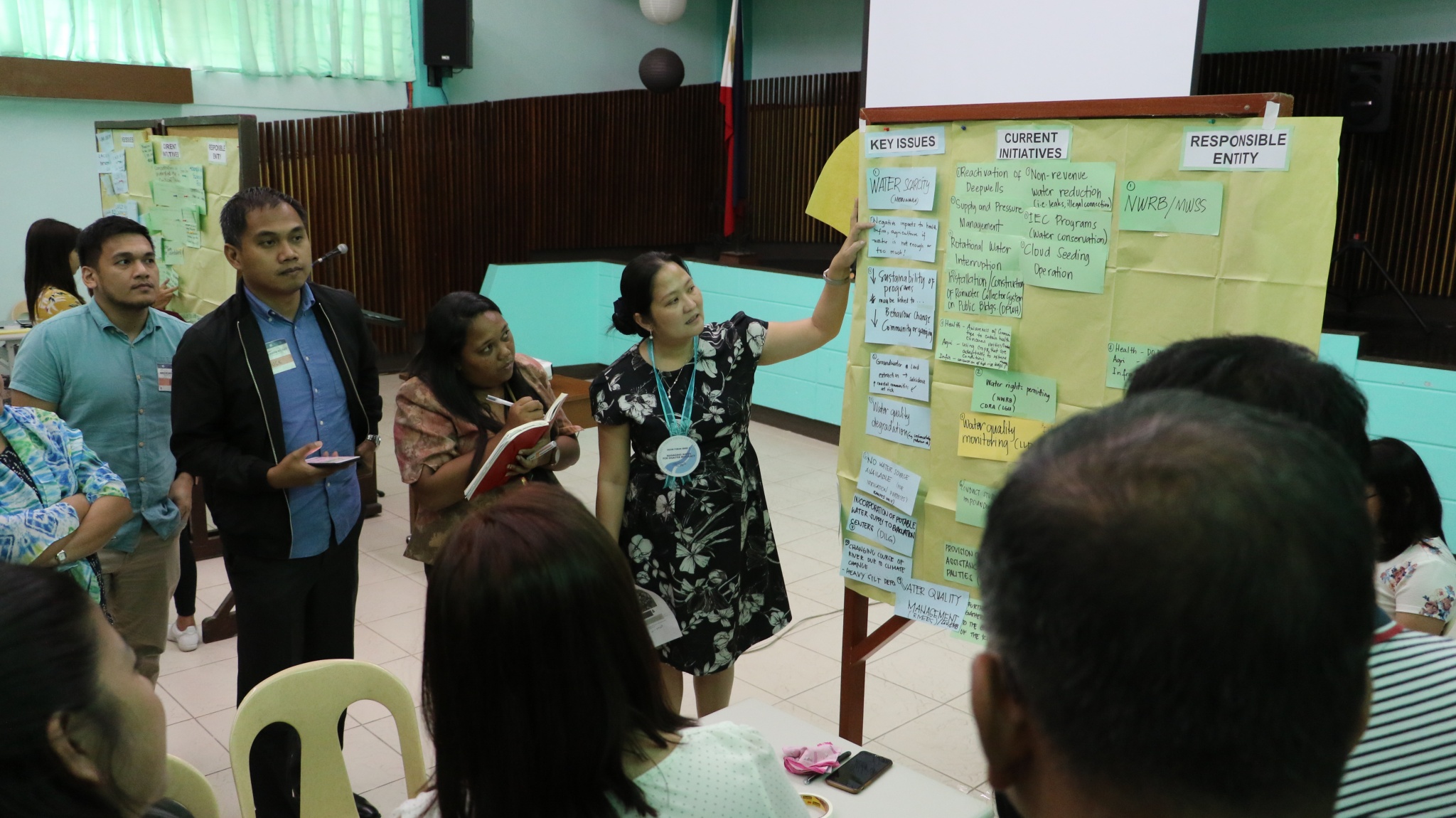 Latest water forum tackles disaster risk, climate change
The Water Forum series of the Interdisciplinary Studies Center for Water (Water Center), on its fifth edition, focuses on managing water for disaster resiliency.
On Aug. 29 at the ICOPED Auditorium, experts from government, academe, and civil society shed light upon the current status and present possible interventions to prepare communities for water-related disasters.
Dr. Sebastian Troёng, executive vice president of Conservation International, and Dr. Decibel F. Eslava, dean of the School of Environmental Science and Management (SESAM), discussed the global and local perspectives of climate change and disaster risk reduction in terms of water-related issues, and highlighted their effects on both scales.
Rachelle Anne L. Miranda, deputy spokesperson at the Office of Civil Defense, presented the government's efforts to prevent and mitigate disasters. She emphasized the importance of implementing a systems approach in taking action, which should involve the community.
Dr. Patricia Ann Sanchez, chair of the Water Center and an associate professor at SESAM, talked about the center's latest researches that aim to address water issues, such as flooding and water scarcity in rural and underdeveloped areas.
Similar to the past editions of the Water Forum, the participants representing different stakeholders participated in a workshop and identified problems and recommended interventions to water issues in relation to the forum's theme.
Chancellor Fernando C. Sanchez, Jr. graced the event and brought to the fore the importance of having an appropriate disaster response, recovery, and rehabilitation program to address the potential destruction from water-related disasters.
The forum is the last of the series prior to the 1st National Water Conference in November 2019. (Jessa Jael S. Arana)