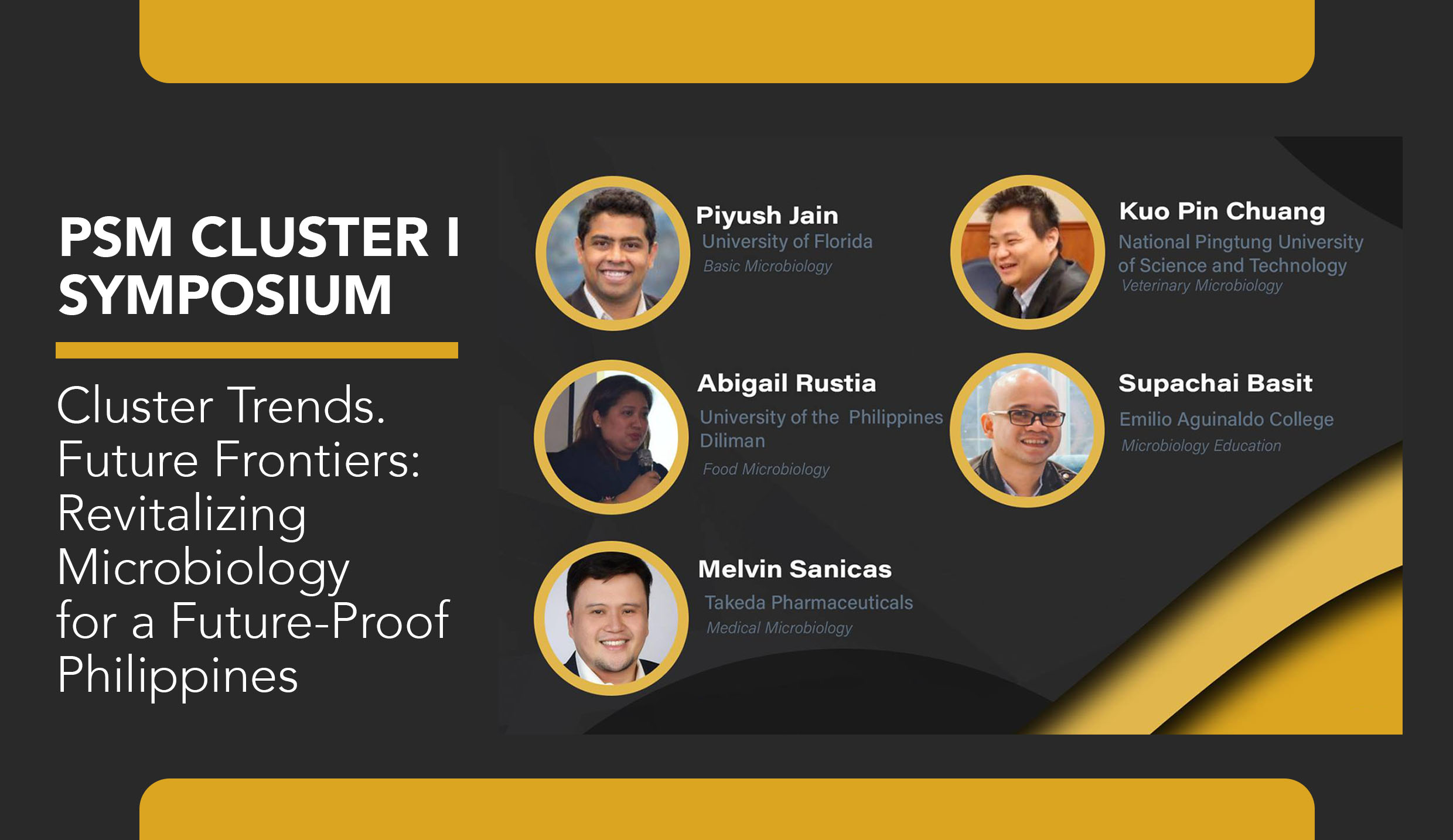 PH vaccine manufacturing capacity, highlighted at microbiology symposium
There is a need for vaccine manufacturing capacity in the Philippines.
This is according to Dr. Melvin Sanicas of Takeda Pharmaceuticals who was one of the speakers at the Philippine Society for Microbiology (PSM) on its Cluster 1 Symposium held on Nov. 27 via virtual conferencing.
Dr. Sanicas discussed how the COVID-19 vaccines were developed and the potential to use the same strategy for other pathogens.
He emphasized the importance of pre-pandemic preparedness and how the COVID-19 pandemic exposed the weaknesses in the global health response and healthcare system.
Dr. Piyush Jain from the University of Florida focused on the technologies his team produced as tools for diagnosing infectious diseases using Clustered Regularly Interspaced Short Palindromic Repeats (CRISPR-Cas) systems.
In another presentation, Dr. Kou Pin Chuang from the National Pingtung University of Science and Technology presented several systems analyzing the pigeon circovirus, which led them to develop a rapid detection tool for the virus called the loop-mediated isothermal amplification method.
They were also able to create the Colloid gold strip method, a faster diagnostic kit that can be self-administered at home and could detect the virus in just five minutes.
Dr. Supachai Basit from the Emilio Aguinaldo College talked about the issues and challenges of flexible learning in microbiology education.
He highlighted the need for technical requirements such as in administering learning management systems (LMS). Dr. Basit also gave several solutions to mitigate technical issues, such as uploading digitally light materials and choosing bandwidth-friendly LMS.
The last talk was by UP Diliman faculty member Abigail Rustia who presented their study on "Hepatitis A virus in Oyster and Mussel."
Rustia discussed hazard identification, characterization, control measures, and current data gaps in the Philippine shellfish value chain.
Themed "Current Trends. Future Frontiers: Revitalizing Microbiology for a Future-Proof Philippines," the symposium was organized by three UPLB units, namely: the Graduate School (GS), Institute of Biological Sciences of the College of Arts and Sciences, and the Office for Institutional Development in Higher Education in cooperation with PSM Cluster 1.
Early on at the opening ceremony, Dr. Donna May D. Papa, president of PSM, said that the symposium aimed to show the role of microbiology to help prepare for and combat challenges in the field.
For his part, Chancellor Jose V. Camacho, Jr., who gave the welcome message, highlighted the crucial role of educators and microbiology professionals in helping create greater public awareness about the science of microorganisms.
According to Chancellor Camacho, "UPLB strongly believes in the importance of conducting further research on how we can fully harness the potential of microbes, especially in finding sustainable solutions that can help future-proof our country's agriculture, public health, and research."
The symposium was held with Dr. Ronilo Jose D. Flores, PSM Cluster 1 committee head and associate dean of GS, at the helm of the preparations.
For more details, you may view the full webinar is available on the PSM Facebook Page. (John Glen Sarol)