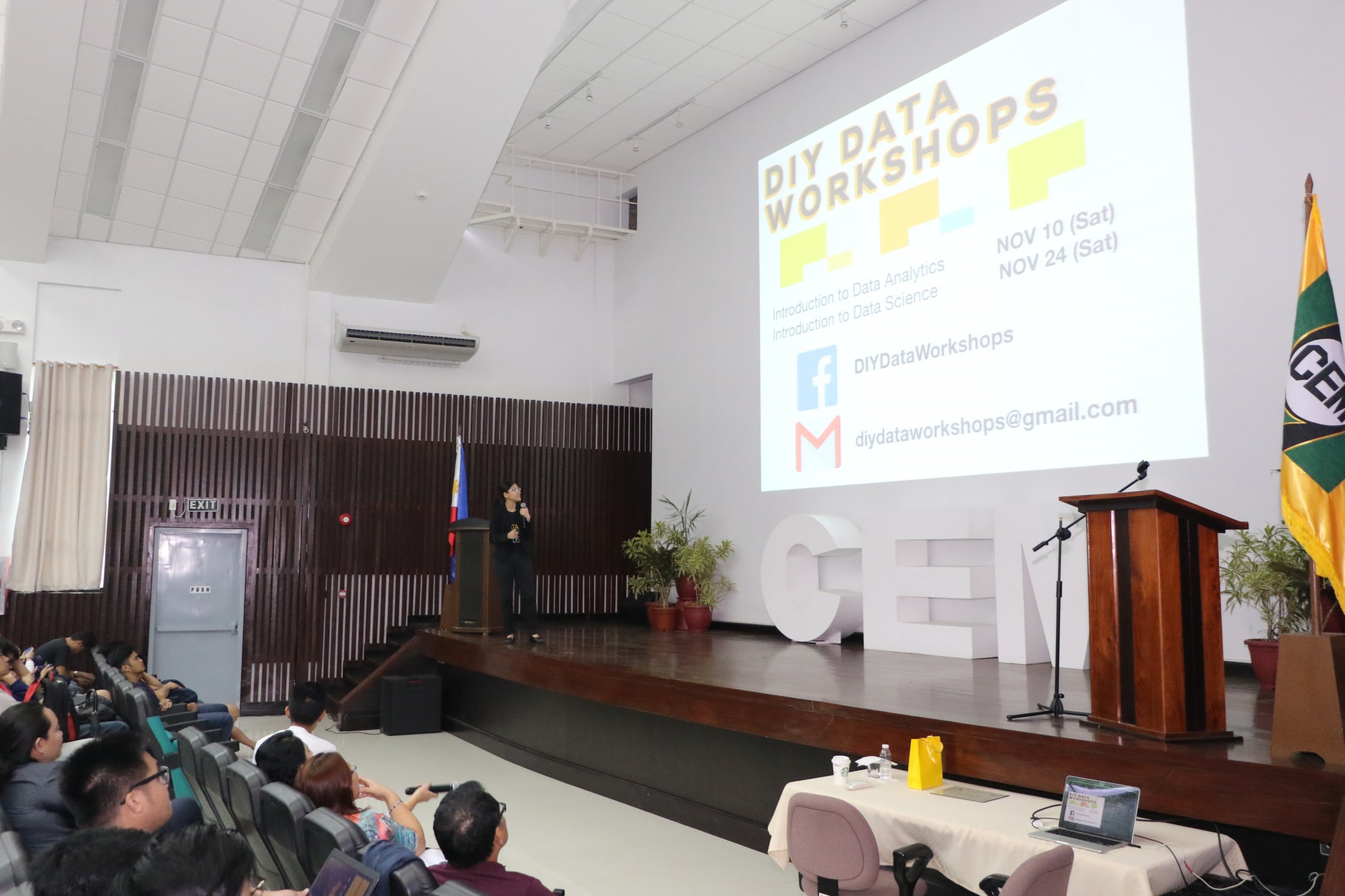 Scientist calls for collaboration in handling 'big data'
An astrophysicist-turned-data scientist has one suggestion to make sense of today's increasingly accumulating data – collaboration.
Dr. Reinabelle Reyes, lecturer at UP Diliman and the Ateneo de Manila University, encouraged experts from different disciplines to work together and pursue data science.
Dr. Reyes made this call at the forum "Data science: an invitation to collaboration" on Oct. 25 at the REDREC Auditorium, UPLB.
Data science, according to Harvard University, "draws upon knowledge in statistical methodology and computer science to create impactful predictions and insights for a wide range of traditional scholarly field."
This emerging field, Dr. Reyes said, requires programming, statistics modelling, and communication and collaboration skills.
Those who have each of these skills, she said, can work together and produce knowledge that can be used as decision-making tools for different purposes.
"The programming here is needed to analyze data, and the way to analyze is using statistics," Dr. Reyes said, as she established the connection between the data science skills sets.
"We need [journalists and communicators] who will be able to communicate with the more quantitative scientists who run the statistics and the algorithms, and programmers who get the data ready and clean," she continued.
The learning event attracted students and faculty members from the fields that were identified as possible collaborators in using data science: development communication, computer science, and applied physics.
During the open forum, Nelio Altoveros, associate professor at the Physics Division of the College of Arts and Sciences, affirmed the need for collaboration in and to learn more about data science.
He found data science useful to Project SARAi, a program that means Smarter Approaches to Reinvigorate Agriculture as an Industry in the Philippines, where he serves as a study leader.
"Project SARAI is actually getting this large amount of data because we are using satellite data," he said.
In a previous video lecture, Dr. Ma. Victoria Espaldon, program leader, said that Project SARAi uses precision agriculture science to help stakeholders cope and adjust to climate change.
Project SARAi, she explained, uses geographic information system, remote sensing, and vegetative index to assess crop health and damage; image processing procedure to identify pests; and other systems for site-specific nutrient management and early detection of water stress on crops. It also has a portal that offers real-time crop advisory services.
Meanwhile, forum moderator Hermilea Marie Castillo, college secretary of the College of Development Communication (CDC), identified the role of communicators in processing data for the benefit of those in the grassroots.
"If you are referring to getting the practical application of data to communities, that's where communicators can come in," she said, in response to a student's question.
Castillo is an assistant professor at CDC's Department of Science Communication (DSC), which organized the forum as part of the college's 20th anniversary celebration.
Dr. Reyes also headlined DSC's another activity, Café Scientifique, which immediately followed the forum. (Mark Jayson E. Gloria)
Aligned with our commitment to: