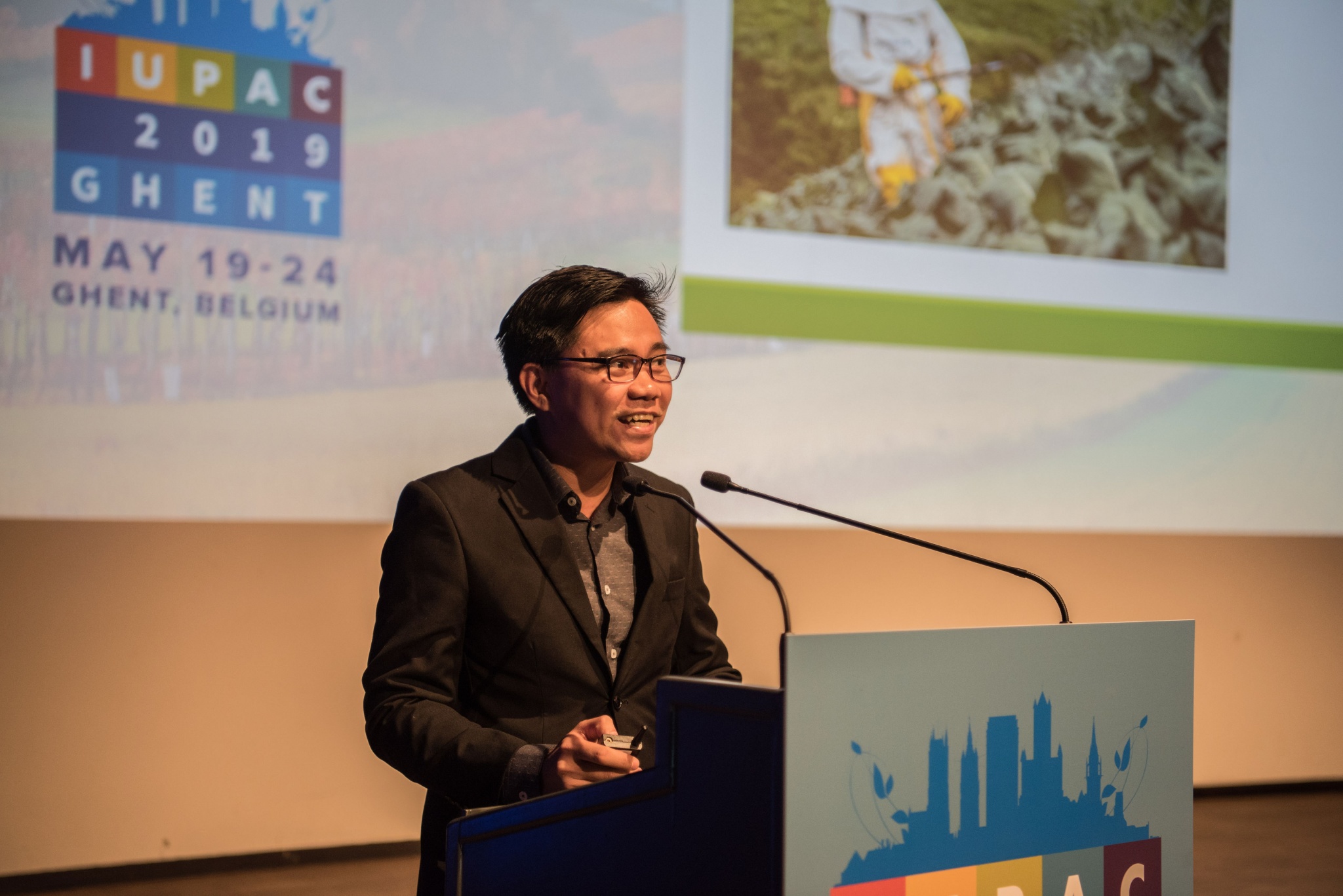 UPLB researchers shine at crop protection summit in Belgium
Of the more than 500 worldwide applicants for the 2019 IUPAC Next Generation Agri Summit in Ghent, Belgium, two from the Pesticide Management Division of the UPLB National Crop Protection Center (NCPC) were selected for their research idea about sustainable crop protection.
IUPAC stands for International Union of Pure and Applied Chemistry.
Eric Jhon D. Cruz, university researcher and division head, and John Julius P. Manuben, university research associate, joined around 30 successful applicants from the online contest of the 14th IUPAC International Congress of Crop Protection Chemistry, giving them full sponsorship to attend the IUPAC Next Generation Program and Main Congress on May 19-24.
The IUPAC Next Generation Program is a capacity building mechanism for emerging crop protection leaders.
Aside from sustainable crop protection, it also covered other leadership topics such as networking skills, social media, personal branding and behavioral analysis, entrepreneurship, pitching, and presentation skills.
The participants also attended plenary sessions and watched debates at the IUPAC Congress and joined laboratory and field visits.
Cruz's research idea is entitled "PestiSorb: remediation of pesticide rinsate using activated carbon derived from agricultural wastes," while Manuben's is called "Developing a controlled-release pesticide formulation from coconut waste."
Prior to the summit, Cruz was selected to be among the applicants with the most outstanding and innovative ideas, making him as one of the five Next Generation Agricultural Innovator (NGAGE) Champions. He pitched his idea in the Main Congress on the 4th day of the event.
Cruz will be given €5,000 as seed funding to implement his idea. He will also receive a year's worth of training and mentoring.
The remaining participants also took part in group project development in line with the topic "Educating the future generation on crop protection."
Of the five groups, the Youth for Today and Tomorrow (TNT) team, where Manuben is a member, and another team called Researchers Educating the Youth (REdY), won and will receive €500 each to implement their project within one month. (Eric Jhon D. Cruz)