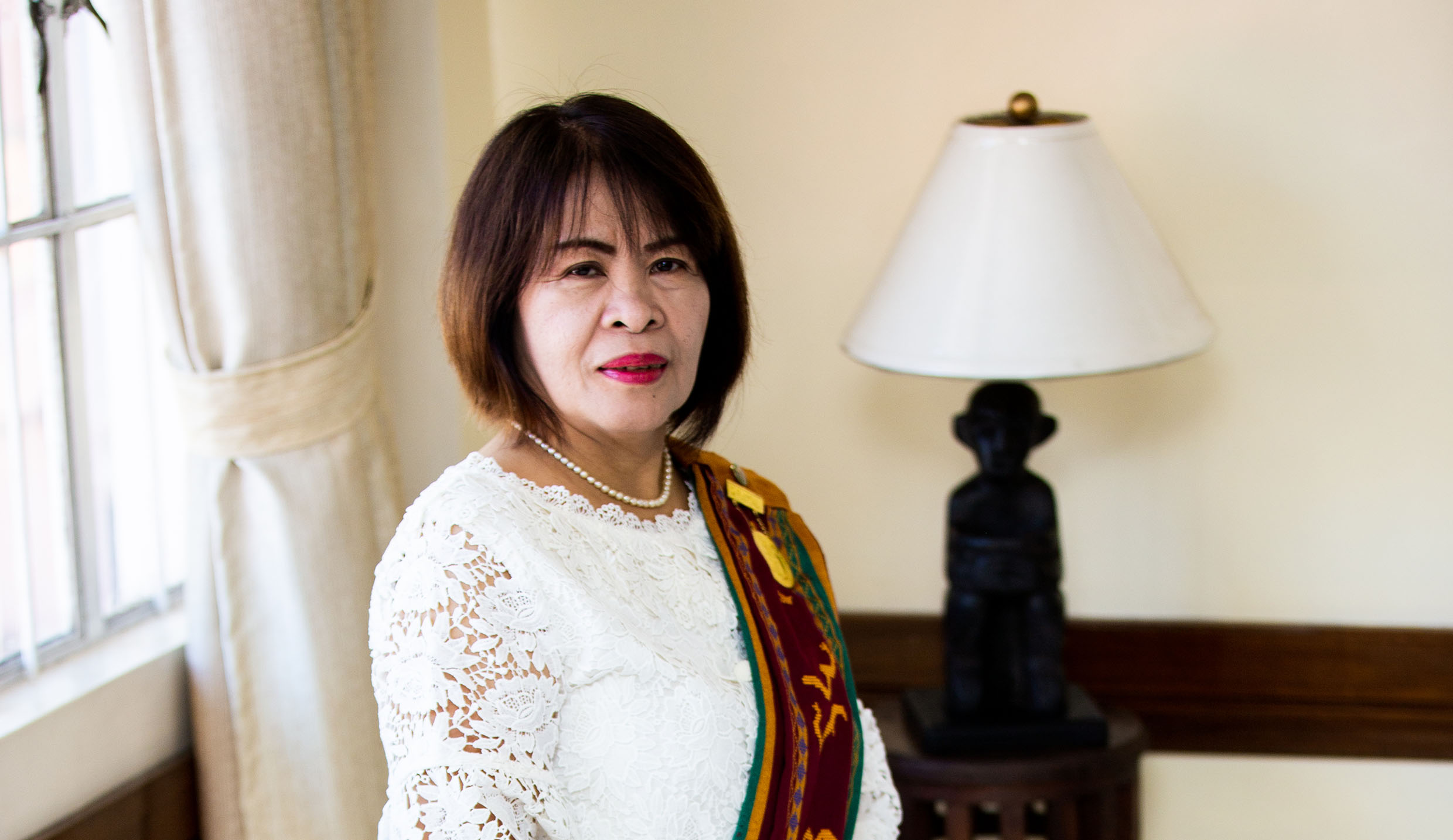 Chancellor Abansi is UPLB Hooding Ceremony speaker
UP Baguio Chancellor Corazon Lumbera-Abansi is going to be the guest speaker at the UPLB Graduate School (GS) Hooding Ceremony that will be held virtually on Aug. 6.
Dr. Abansi is herself a product of the UPLB-GS, having finished MS Agricultural Economics in 1989 and PhD in Agricultural Economics in 1997. She also finished MA Economics at UP Diliman in 1994.
She is newly minted to the chancellorship, having been appointed on March 25, 2021. She had only joined UP Baguio in 2010 after over a decade of teaching at De La Salle University Lipa and serving as its vice chancellor for academics and research from 2005 to 2010.
Soon after joining UP Baguio, she held various leadership positions, the most recent of which was as vice chancellor for academic affairs from May 2015 until her appointment as chancellor.
She also held the student affairs portfolio from June 2012 to May 2015 and directorship of the Institute of Management during which UP Baguio offered BS Management Economics beginning in 2011.
According to her, the program continues to produce more than 90 percent graduates per batch, a significant number of whom finish with honors.
She initiated a review of the Master of Management program to make it more relevant to the needs of the region.
She was vice chancellor when the University adjusted to the changes brought about by the shift to the K to 12 Basic Education Program, and thus, supervised the revision of the General Education Program and the curricular revisions.
It was also under Dr. Abansi's watch when UP Baguio institutionalized the Academic Assessment and Development System; offered the PhD Mathematics; strengthened the Graduate Program Office; and implemented internationalization, multidisciplinary research projects, library and museum services upgrades, and organized the gender office. She also chaired the committee that steered UP Baguio's shift to remote learning due to the COVID-19 pandemic.
Dr. Abansi specializes in managerial economics, natural resources economics and management, development economics and management, and agricultural economics. She teaches in these areas at both undergraduate and postgraduate levels, and conducts research in them, as well.
She is an assessor of the ASEAN University Network Quality Assurance (AUN-QA) and uses her knowledge in this regard in helping UP constituent units by serving as resource person in quality assurance. She serves as an expert of the UP Resilience Institute and a mentor of the Commission on Higher Education-Graduate Education Mentoring for Scholars.
Her passion for service benefits the education sector to which she contributes in terms of reforms in public education, education governance and strategic management of schools, management of education funds sourced from real estate taxes, climate change and disaster risk reduction and management. She has fully embraced being a child of the Cordillera region despite having hailed from Lipa in Batangas, through her active involvement in service to Cordillera and Northern Luzon regions.
Dr. Abansi brings honor to UPLB as one of three current chancellors in the UP System to have graduated from the College of Economics and Management (BS Ag Econ, 1980), the two others being UPLB Chancellor Jose V. Camacho, Jr. and UP Mindanao Chancellor Larry N. Digal. (Josephine M. Bo)