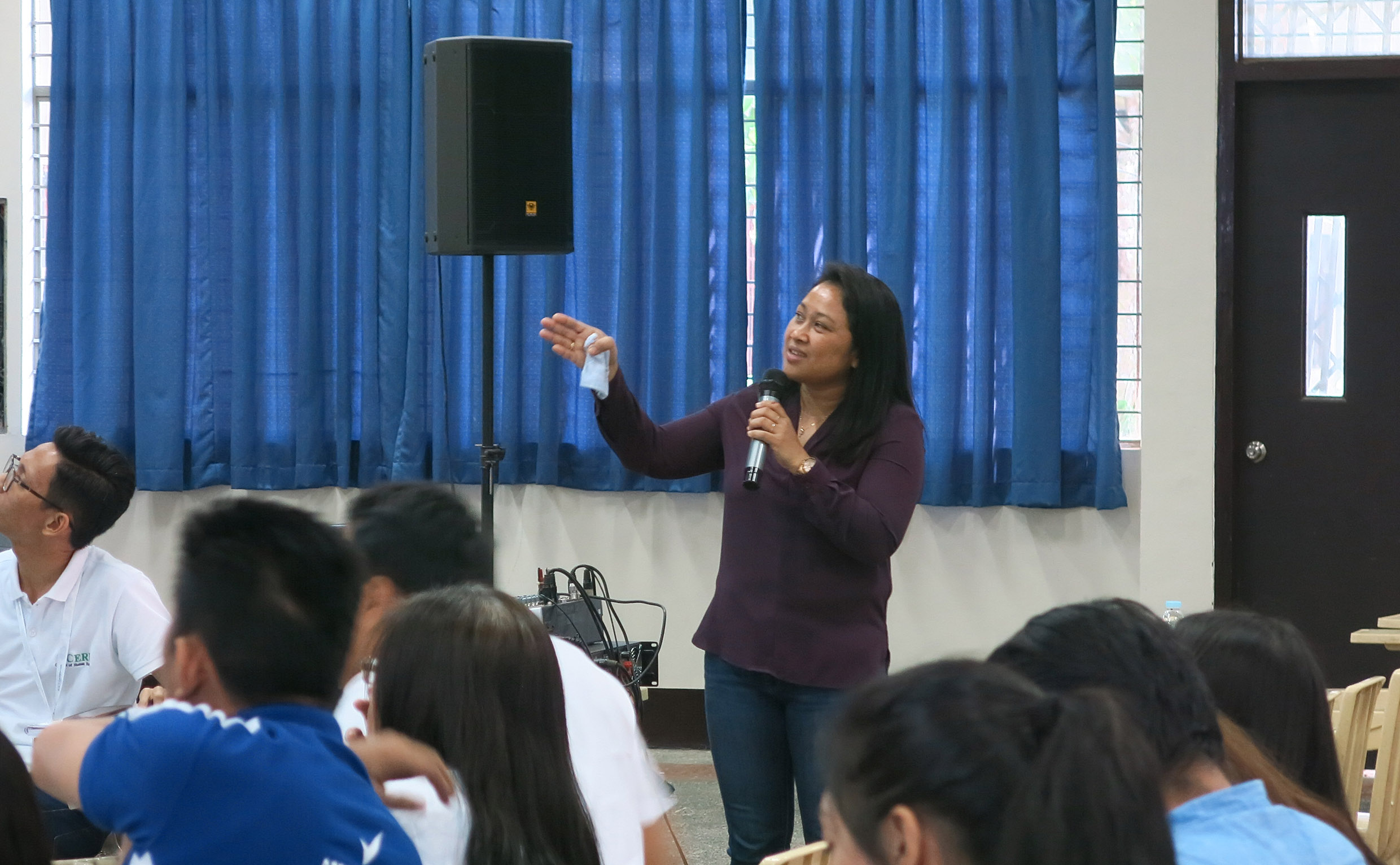 CHE symposium tackles local shelter planning
Houses provide protection and security. For many, having one signifies stability and comfort. Unfortunately this is not the case for many Filipinos.
This was discussed at the symposium "The hows and whys of local shelter planning" on Oct. 7 at the Math Building Lecture Hall.
The event was organized by the Department of Community and Environmental Resource Planning of the College of Human Ecology (CHE) and coincided with the World Habitat Day. It is also one of their activities for Urban October.
Dr. Raden G. Piadozo, dean of CHE, said that the learning event was made timelier with the creation of the Department of Human Settlements and Urban Development (DHSUD) in February, which merges the Housing and Urban Development Coordinating Council (HUDCC) and the Housing and Land Use Regulatory Board and entails the creation of the National Human Settlements Board.
The event's resource speaker was UPLB alumna Marie Antonette Manalo-McStay, a member of the Regional Operations Group at DHSUD, who discussed the importance of creating a Local Shelter Plan (LSP) among local government units (LGUs) to address housing needs.
McStay said the country needs 6.57 million housing units to meet the national housing need. Of this figure, 1.5 million are intended for informal settler families.
As of today, McStay said that the government has built more than 200,000 units, which is aimed to reach 250,000 next year.
While these figures provide an estimate, exact statistics and conditions of housing needs across municipalities remain wanting and is one of the major problems that the LSP will address since it will be a localized and context-based assessment.
The LSP will be accounting not only the current and projected population, but also the people's means and needs. LGUs will have to identify the number of displaced units, or those who reside in danger zones or sites of government infrastructure projects, or those that are for eviction; doubled-up households, meaning dwelling units that are shared by multiple households; and the homeless.
They also have to determine what basic utilities need to be upgraded in the area and coordinate with the service providers. This includes potable water, power, sewage and water treatment system, garbage collection, and roads.
The LSP will also specify the lot sizes and locations of the housing units and the kinds of houses that will be built according to the needs of the population. When the housing packages are done, which will include house and lot, these will be offered at an affordable rate to the priority groups, which are mostly in the 8,000 to 30,000 monthly income bracket.
McStay emphasized that a comprehensive LSP must be sustainable and can be implemented in the long-term of at least five years to see observable improvements.
The full process was discussed in detail to human ecology students and the representatives of the LGUs of Sta. Rosa City, Laguna and Sablayan, Occidental Mindoro at the symposium. (Jessa Jael S. Arana)