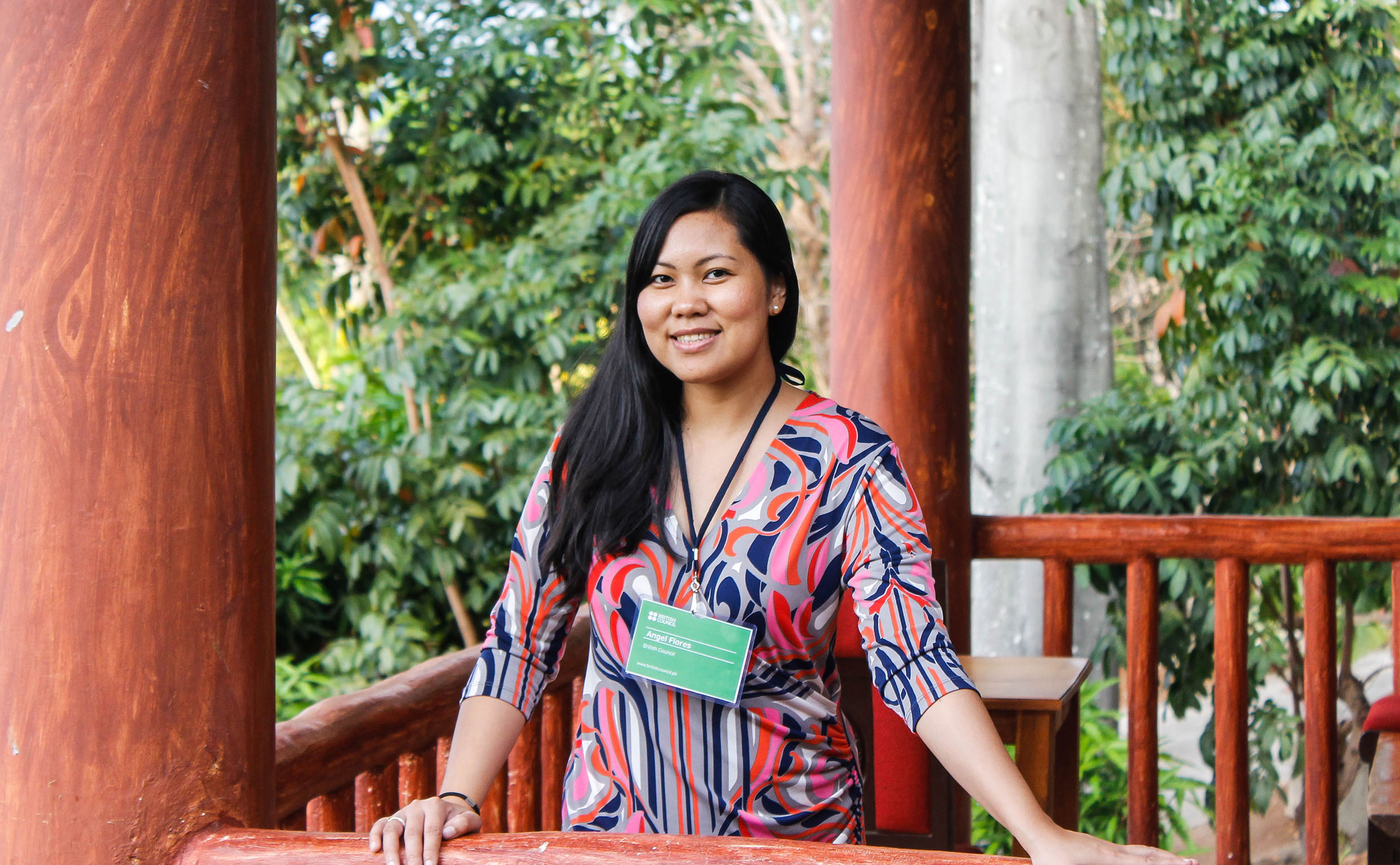 DevCom alumna is New Obama Foundation Asia-Pacific Leader
Maria Angela Flores, 2005 alumna of the College of Development Communciation, has been selected as part of the inaugural cohort of Obama Foundation Leaders: Asia-Pacific, a cross section of 200 emerging civic leaders from 33 nations and territories in the region, who will convene in Kuala Lumpur, Malaysia on Dec. 10-14. They represent public, private, and non-profit sectors who work on a variety of issues ranging from education to environment to entrepreneurship.
Angel is currently Donor Coordination Adviser for the Education Pathways to Peace in Mindanao funded by the Australian government. She provides support to the coordination of development assistance in the Bangsamoro Autonomous Region in Muslim Mindanao to ensure that these result in maximum benefit for the people of Bangsamoro.
Prior to this, Angel was a recognized leader in the social enterprise movement as head of Society and Social Enterprise Lead of British Council in the Philippines. Under her leadership, the first landscape study on the State of Social Enterprise in the Philippines was produced. She also championed social enterprise development in the Bangsamoro through an EU co-funded project. More than 40 social enterprises were strengthened and established over the course of the project.
Angel hails from Mindanao which she said has given her and her family a home. "As a fourth-generation settler here, I would like to devote myself to contributing to peace in this region. It is my hope that the emerging leaders of today can create a new narrative for the future," Angel said.
The Leaders: Asia-Pacific gathering will serve as the kick-off event for a year-long leadership program and is designed to further inspire, empower, and connect emerging leaders to change the world. While in Malaysia, they will be joined by prominent speakers and thought leaders who will discuss topics such as progress and opportunity in the Asia-Pacific region, values-based leadership, and the intersection of purpose and entrepreneurship during a series of plenary sessions.
In addition to President and Mrs. Obama, confirmed speakers include the following: YB Hannah Yeoh, Malaysia's deputy minister of Women, Family, and Community Development; Tony Fernandes, Malaysian entrepreneur and co-founder of AirAsia; Dr. Oyun Sanjaasuren, Director of External Affairs at the Green Climate Fund; Tim Brown, co-founder of Allbirds; Arthur Huang, Taiwanese entrepreneur and founder of Miniwiz; Helianti Hilman, Indonesian entrepreneur and founder of JAVARA;Aaron Maniam, member of the Singapore Administrative Service; and Pat Dwyer, director and founder of The Purpose Business.
The five-day convening in December will also consist of skill-building workshops, leadership development training, and opportunities for leaders to connect with one another. Leaders will have a chance to apply their skills and knowledge to various real-world scenarios while using creative, values-driven approaches in problem-solving. Additionally, to underscore the important relationship between service and leadership, leaders will participate in a community service project.
Although the gathering is closed to the general public, the plenary sessions will be made available via livestream at obama.org.
Each Leader's journey of growth will continue remotely for a year after the gathering, through webinars and a virtual speaker series, as well as support, amplification, and other opportunities from the Foundation.
The Asia-Pacific program follows the Obama Foundation's inaugural international leaders program launched in Africa in 2018 and represents the Foundation's commitment to the region, along with the belief that these emerging leaders, through the extraordinary work they do in their own communities, have the potential to positively affect change across the globe.
Meet the inaugural Leaders: Asia-Pacific cohort and learn more about the program here.
For interview requests or other press related questions, please email [email protected] or [email protected]. (Press release)