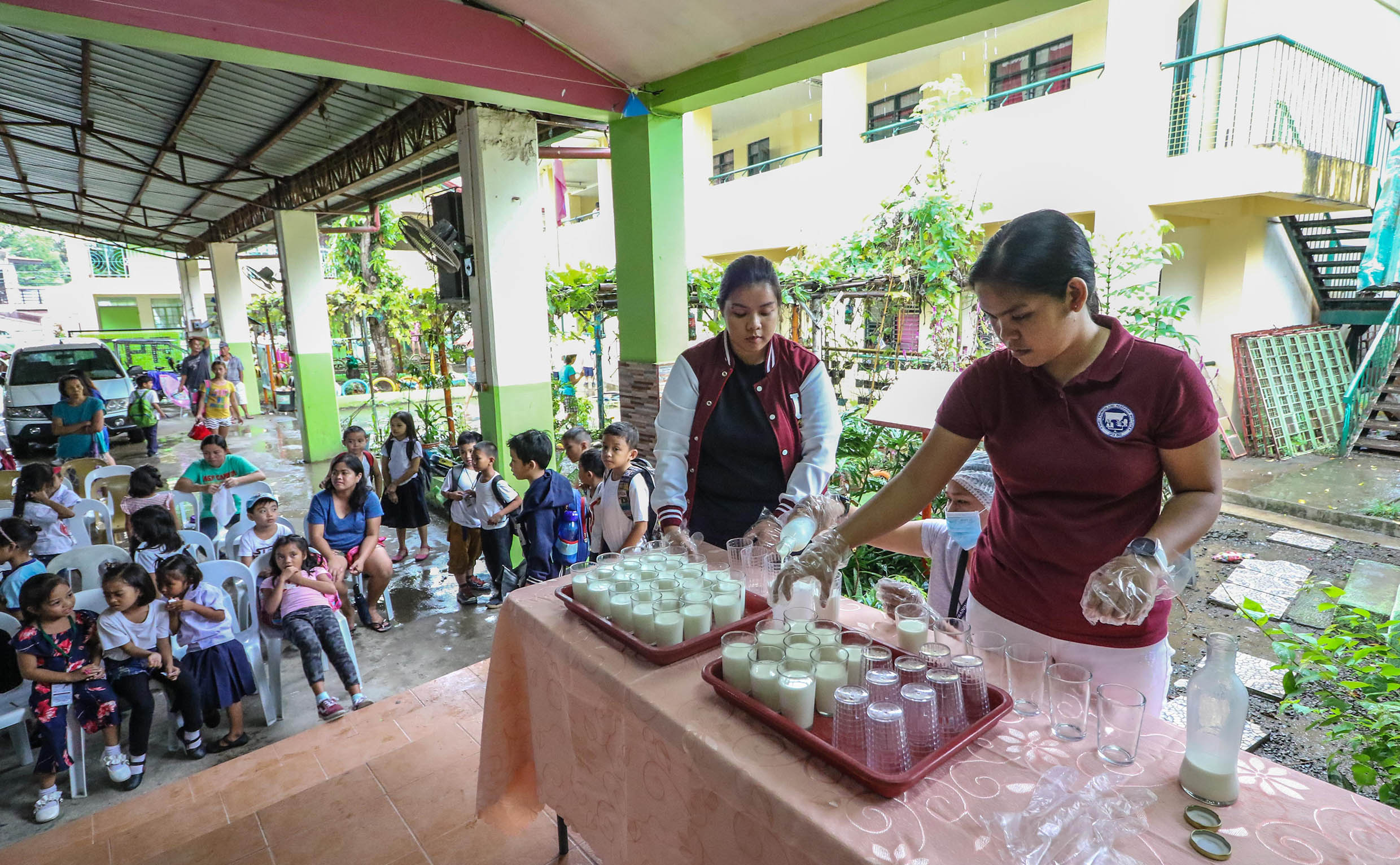 DTRI initiates milk feeding program for LB pupils
To help combat malnutrition, the Dairy Training Research Institute (DTRI) has reached out to three public schools in Los Baños by conducting a milk feeding program.
The institute formally launched the program on Nov. 6 at one of the three school-beneficiaries, the Paciano Rizal Elementary School (PRES) in Brgy. Putho-Tuntungin.
Under the program, 50 children each from PRES, Maahas Elementary School, and Los Baños Central Elementary School receive free 100-200 ml. of DTRI fresh milk twice a week.
Aside from helping improve the children's nutritional status, the project aims to create awareness and appreciation of locally produced fresh milk among the school children. The 12-week program will end in December 2019.
Alumni of DTRI and the Institute of Animal Science, of the College of Agriculture and Food Science (CAFS), have been supporting this public service initiative by sponsoring the purchase of raw milk and supplies.
The project also has the support of Chancellor Fernando Sanchez, Jr. and Dr. Elpidio Agbisit, Jr., dean of CAFS.
In his message during the program launch that was held to celebrate the institute's 57th anniversary, Dr. Amado Angeles, director of DTRI, expressed his aspiration for the project to encourage teachers and parents to provide milk for their children to help improve their health.
DTRI plans to participate in the activities of its partner schools to further emphasize the importance of milk to the children. They will also invite the parents of feeding participants to a technology demonstration on milk processing.
Joining Dr. Angeles during the program launch were Myrna Galang, deputy director of DTRI, and Brenda Ramirez, principal of PRES. (John Glen S. Sarol)