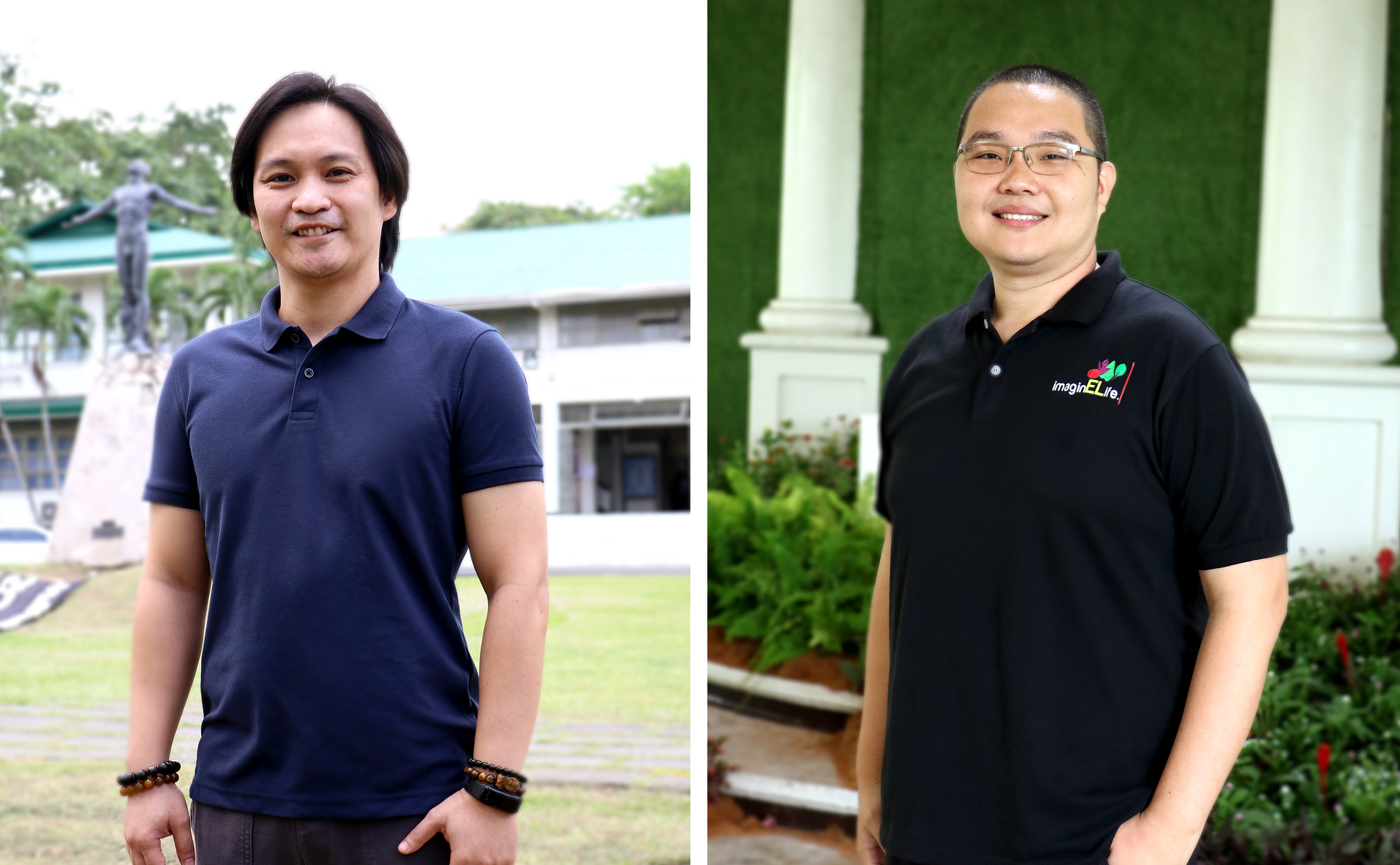 Inspiring creative performance and design: The 2020 Outstanding Artists
Much like how a magician may enthrall an audience before unfolding their pièce de résistance, this year's outstanding artists – Assistant Professors Jeremy Reuel N. Dela Cruz and Ryan Rodrigo P. Tayobong – beguile the senses, their works acting as gateways to greater wonders.
The Department of Humanities attributes much of the buzz around their theater courses to Dela Cruz. Described as steady and reliable by his colleagues, Dela Cruz is behind many of the university's successful events in his roles as director and member of the stage management team. From the drawing board to the stage, he has shown his proficiency and creativity each step of the way.
As a faculty member, he goes beyond teaching concepts and finds time to demonstrate the beauty of kinetic expression and his learnings from abroad not just to students from UPLB, but also to those from the Philippine High School for the Arts and UP Diliman's Center for International Studies.
His effectiveness as a mentor is illustrated by the heavy enlistment in his Theater Communication and History of Theater classes.
Institute of Crop Science's Tayobong, on the other hand, unlocks the potential of plants as artistic medium in his various designs for events and exhibits.
Tayobong demonstrates perseverance and resourcefulness as he creates beautiful arrangements amidst the limitations of his chosen medium, using his skills and imagination to make their best features stand out.
His works take the stage, quite literally, as he designs them for important university occasions. His landscaping designs have won multiple awards for the College of Agriculture and Food Science in best float derbies during UPLB's Loyalty Day celebration.
He promotes the use of edible plants in landscaping to decorate urban areas. He eagerly shares this knowledge through workshops on edible landscaping, flower arrangement, and dish gardening.
As masters of their craft, these artists weave avenues for appreciating beauty into the university, invigorating the arts and inspiring others to create. (Jessa Jael S. Arana)