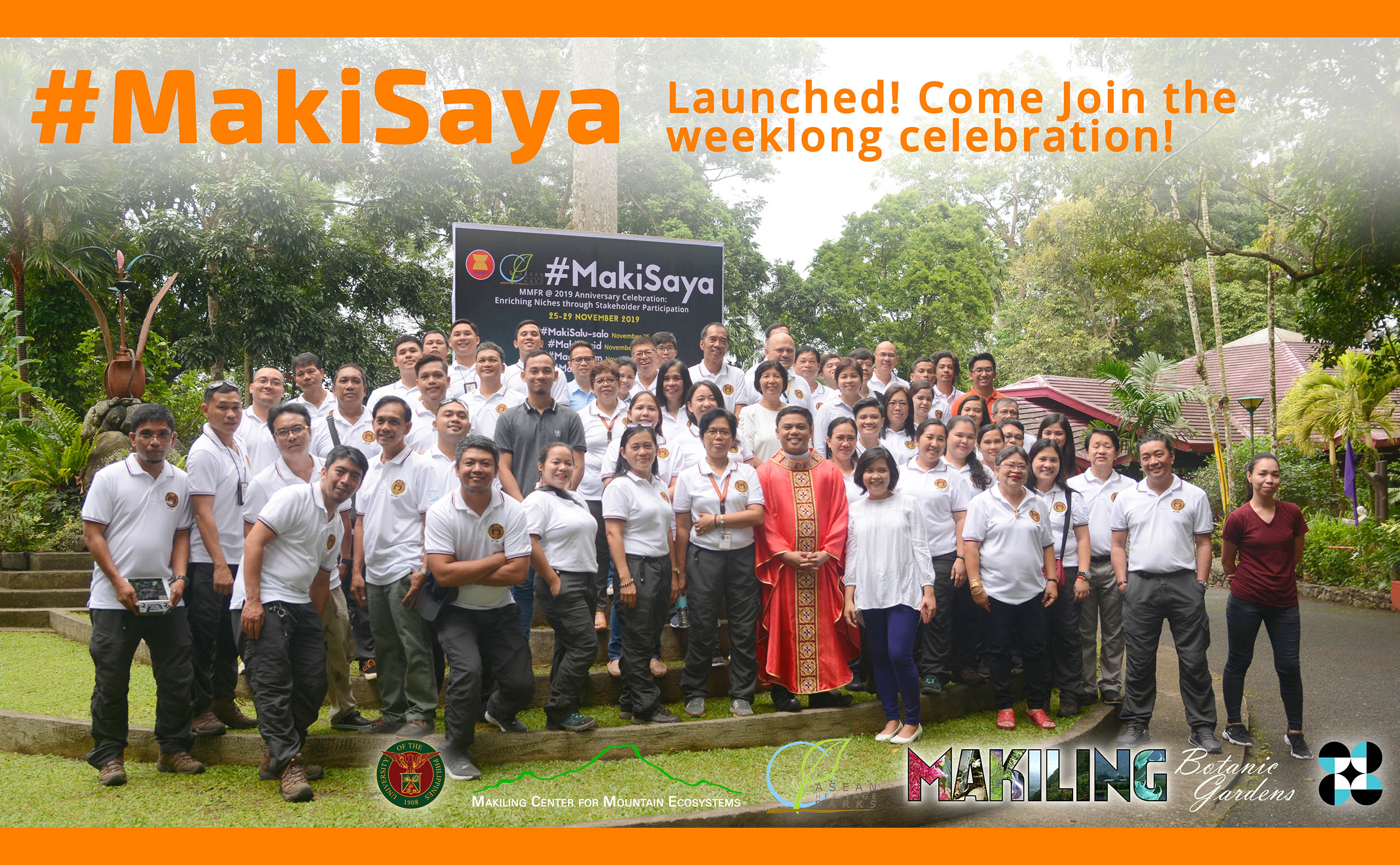 MMFR marks 109th on a participatory note
The celebration of the Mount Makiling Forest Reserve's (MMFR) 109th anniversary took on a participatory note with a series of activities that encouraged a wider stakeholder involvement.
Using the prefix "maki" which is both an invitation to participate and an abbreviated reference to the beloved Mount Makiling, the MMFR invited people to mark the occasion with them by calling the week-long celebration "Makisaya."
"Makisaya" is a call for all to join in the festivities.
#MakiSalu-salo, for the opening ceremony on Nov. 25, was an invitation for friends, partners, and stakeholders of Mount Makiling to join in the kick-off ceremonies. A thanksgiving mass was held in the morning, followed by fun activities and the traditional boodle fight inside the Makiling Botanic Gardens.
#MakiMasid on the second day, showcased the talent and passion of photographers and videographers. As early as 5:30 AM, enthusiasts conducted shoots at various MMFR points of interests to showcase the beauty of the key biodiversity hotspot and the many species that it houses.
The Makiling Center for Mountain Ecosystems (MCME) will feature the winning photos and videos in its institutional materials.
On Day 3, #MakiForum was held to share the researches of MCME to students, researchers, and professionals. It was designed to encourage collaborations and boost student internship and mentoring.
The fourth day of the week-long celebration is called #MakiLinis, also an invitation to a clean-up day that the organizers hope will draw participants from among student organizations, MMFR friends, partners, and stakeholders.
This is aimed at helping maintain the beauty of the MMFR which was hailed as the 33rd ASEAN Heritage Park in 2013.
Leading the celebration is MCME, College of Forestry and Natural Resources – UPLB's designated steward of MMFR .
A closing ceremony will seal the celebration on Nov. 28. (Aileen S. Peria)