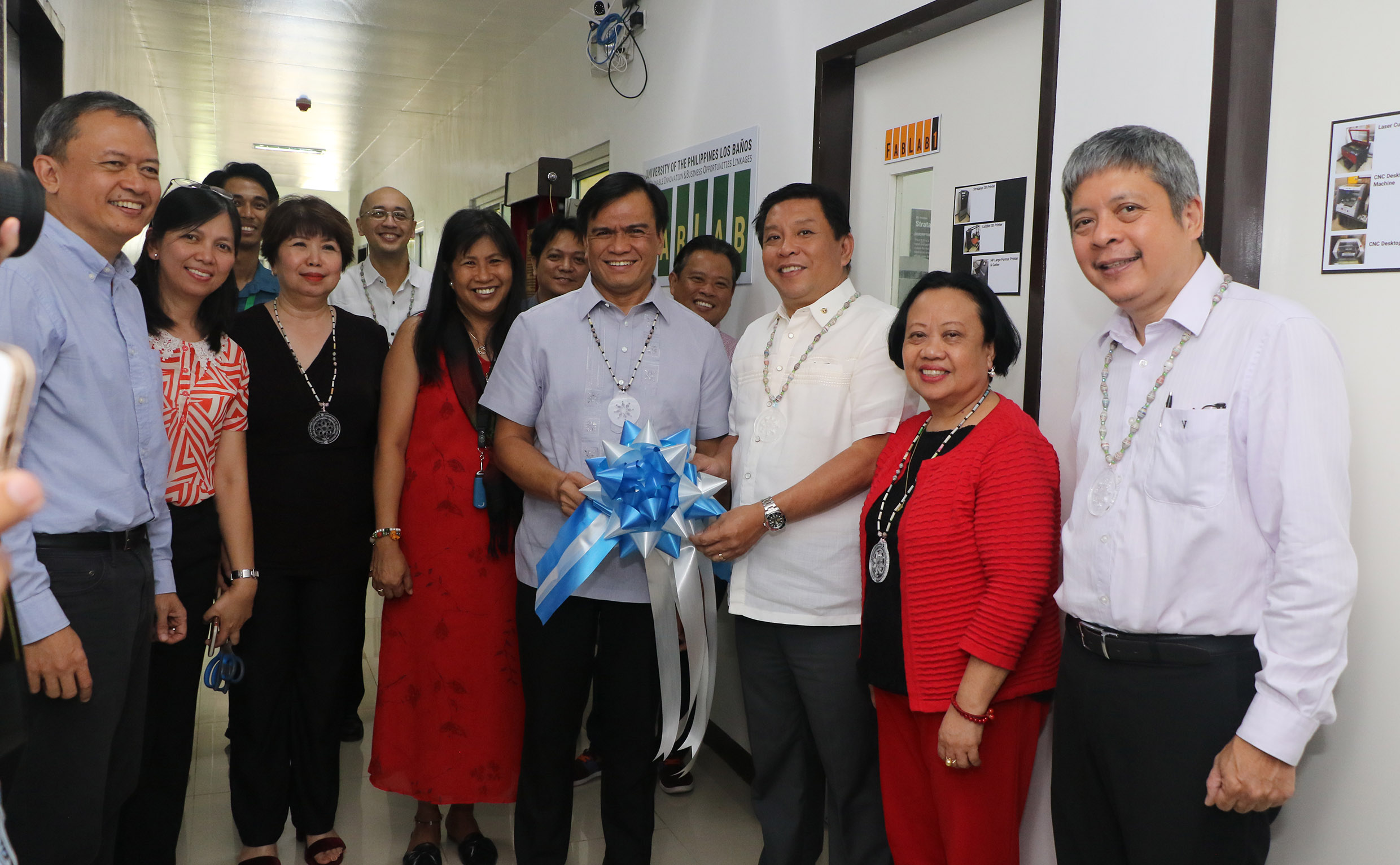 UPLB, DTI open innovation lab at CEAT
A new facility that will help micro, small, and medium enterprises (MSMEs) and other stakeholders was recently inaugurated at the College of Engineering and Agro-industrial Technology (CEAT).
The laboratory, called the UPLB SIBOL (Startup Innovation and Business Opportunity Linkages) FabLab, is a shared services facility that will help clients increase their productivity through rapid prototyping services, small-volume manufacturing, and computer modeling.
UPLB SIBOL FabLab is located at the New Institute of Agricultural and Biosystems Engineering (IABE) Building at CEAT complex on Pili Drive. It is a collaborative endeavor between the Department of Trade and Industry (DTI) and the university through the UPLB Technology Transfer and Business Development Office (TTBDO) and CEAT.
Gracing the inauguration program on Oct. 23 were DTI Undersecretary for Management Services Group Ireneo Vizmonte and Chancellor Fernando C. Sanchez, Jr.
"Through the services offered by the SIBOL FabLab, we hope to help stimulate MSME productivity and innovation and provide a space where business owners and academics interact, a place for meetings that give birth to new ideas and new perspectives for generating solutions," Chancellor Sanchez said.
Joining them were Glenn Baticados, director of UPLB TTBDO, who talked about promoting regional growth through "technopreneurship"; and Dr. Kevin Yaptenco, chair of CEAT's Technopreneurship Committee, who presented the plans and programs for the new facility.
Also present during the inauguration were Marilou Toledo, director of DTI Region IV-A; the executive committee of CEAT led by its dean, Dr. Arnold Elepaño; and representatives of MSMEs. (Mary Louise P. Pascual and Mary Jane F. Gallardo)