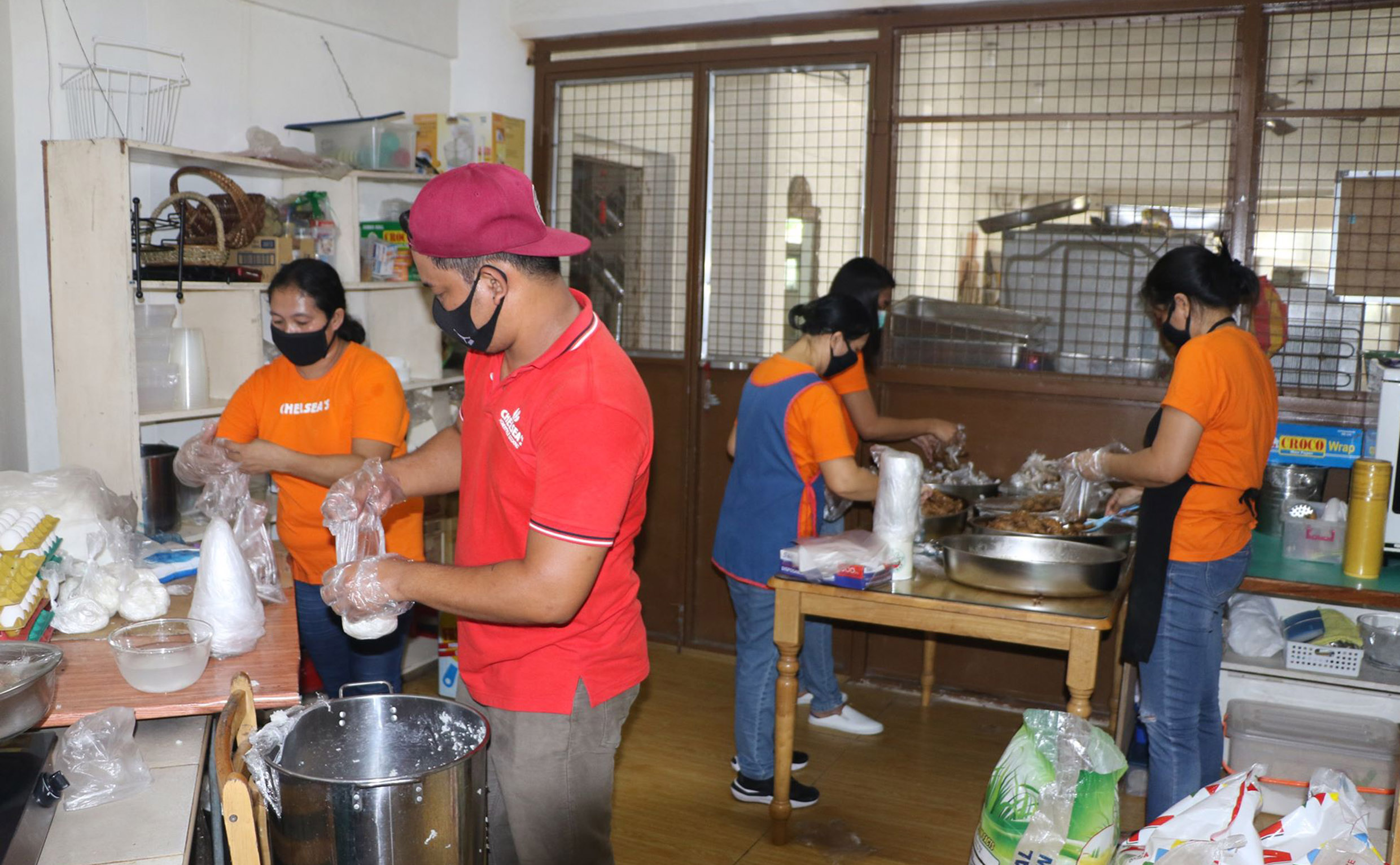 UPLB intensifies assistance to stranded students
As concerns continue to unfold with the declaration of the Luzon-wide enhanced community quarantine, UPLB has expanded its assistance to UPLB students stranded in University-administered and off-campus housing facilities.
According to Prof. Zoilo D. Belano, Head of the University Housing Office (UHO), UPLB started providing meals and hygiene kits to UPLB students in University-administered dormitories as early as 15 March 2020. By 19 March 2020, other students at DMST, FNP, NCPC, YMCA, and SEARCA housing facilities were also provided assistance.
According to Prof. Rocky T. Marcelino, Officer-in-Charge of the Office for Student Activities under the Office of the Vice Chancellor for Student Affairs (OVCSA), initiatives to provide meals for students in off-campus housing facilities began on 19 March 2020. Marcelino explained that in addition to around 700 students living in University-administered dormitories, around 900 other students outside campus have received assistance from the University.
Chancellor Fernando C. Sanchez, Jr. has appealed for private donations to avoid procurement problems that may come with using government funds. Donations of cash and kind have since poured in from various individuals and institutions. The University continues to accept donations.
Donations in kind can be dropped off at the UPLB Main Gate along Lopez Avenue, while cash donations can be deposited to the following bank accounts:
Land Bank-UPLB Branch
Account Name: UPLB Foundation, Inc
Account No: 1892-1003-29

PNB-UPLB Branch
Account Name: UPLB Foundation, Inc.
2464-7000-1642

BPI (Current Account)-Los Banos Branch
Account Name: UPLB Centennial Fund
Account No: 0911-0139-83
Chancellor Sanchez continues to hold daily meetings with the COVID-19 Task Force headed by Dr. Roberto G. Visco, Assistant to the Vice Chancellor for Community Affairs, and composed of concerned offices to address unfolding issues caused by the COVID-19 crisis, particularly on campus security and services to UPLB students in the area. He calls upon the understanding and cooperation of the community in managing the unique challenges of the unprecedented global situation.