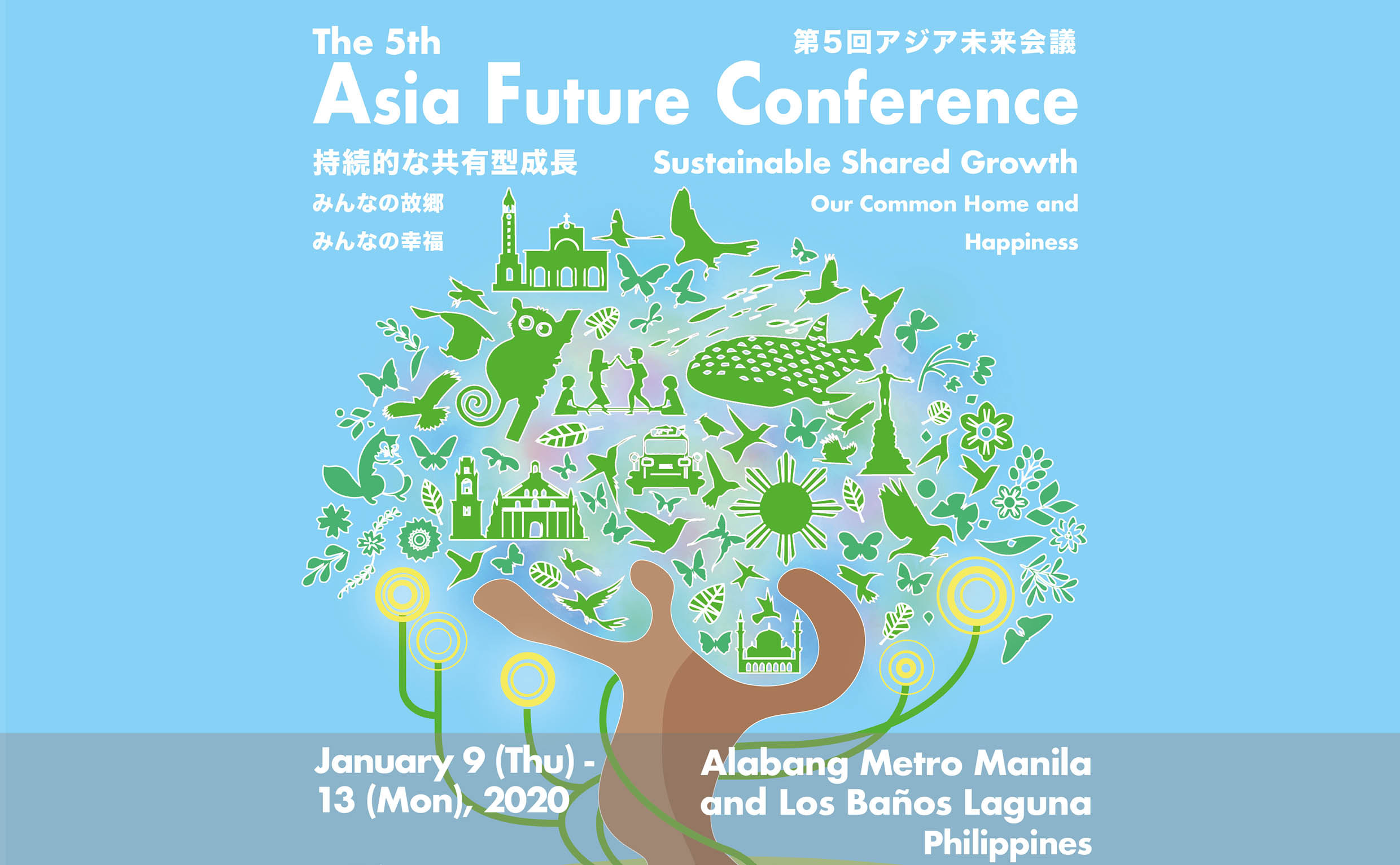 UPLB to host Asia Future Conference in Jan. 2020
After its past editions were held in Thailand, Indonesia, Japan, and Korea, the 5th Asia Future Conference (AFC 5) will come to the Philippines on Jan. 10-12, 2020, with UPLB as the host institution.
The interdisciplinary conference, themed "Sustainable shared growth: our common home, our common happiness," will discuss ideas to achieve economic growth, lessen the gap between the rich and the poor, and address environmental issues and other conflicts in Asia.
"We aim to provide a platform for young scholars to talk about the future of Asia," said Junko Iminishi, managing director of Atsumi International Foundation (AIF), a Tokyo-based civil society organization and scholarship foundation. AIF's Sekiguchi Global Research Association is the main organizer of the conference.
AFC 5 will open at Bellevue Hotel in Alabang, Muntinlupa City on Jan. 10. His Excellency Jose C. Laurel V, Ambassador of the Republic of the Philippines to Japan, is the keynote speaker.
Joining him in the program will be His Excellency Koji Haneda, Ambassador of Japan to the Republic of the Philippines, UP President Danilo L. Concepcion, and UPLB Chancellor Fernando C. Sanchez, Jr.
A press conference, symposium, and parallel and roundtable sessions that will focus on the three goals of sustainable shared growth – efficiency, equity, and environment, encompassing diverse issues in science, technology, business, and politics – will be held on Jan. 10.
The human aspect of sustainable shared growth in terms of education, culture, and arts will also be tackled at the conference.
Parallel sessions will continue on Jan. 11 at the UPLB College of Forestry and Natural Resources. The best papers, presentations, and posters will be named during a closing ceremony at the National Arts Center.
Around 400 participants from 20 countries, including more than 200 paper presentors, are expected to take part in AFC 5. Former AIF scholars will also join the conference, which is also a venue for interaction of its network of scholars around the world.
AFC 5 will conclude with leisure and study tours in Metro Manila on Jan. 12.