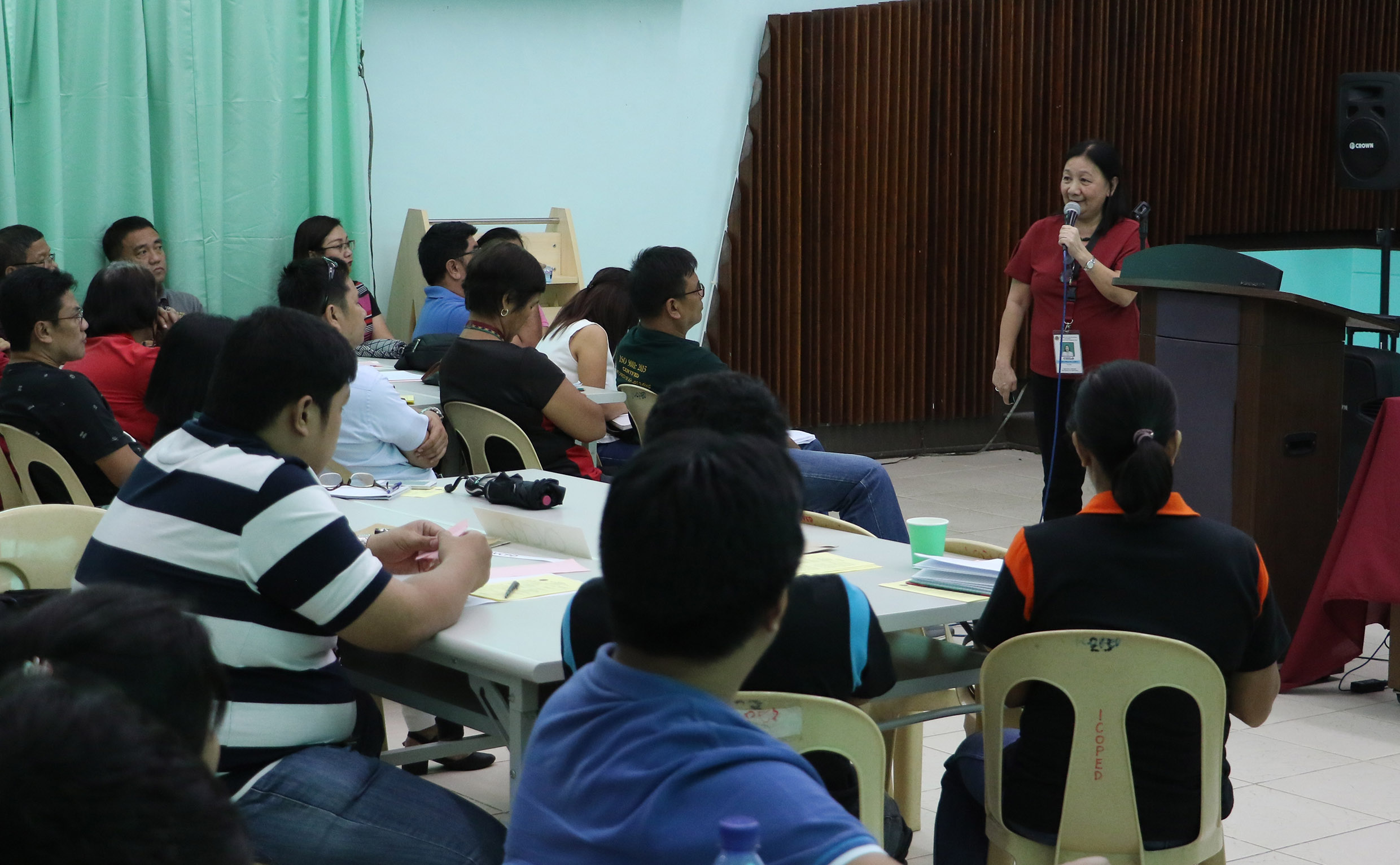 UPLB trains procurement officers
They may occupy different designations and ranks, but in an on-going seminar series at the university, they are learning the same set of knowledge and skills to perform a similar role as procurement officers.
The Procurement Officers Training began on Nov. 4 at ICOPED Auditorium, with 62 participants – staff from executive offices, members of Bids and Awards Committee (BAC) and of its technical working groups – finishing the first of the three-Monday training program.
The procurement officers will serve as their units' focal person, trainer, and co-workers' mentor on the procurement processes.
"As procurement officers, you will be at the front line of a very important university and government process, which we are all required to dutifully comply," said Chancellor Fernando C. Sanchez, Jr. before the first batch of trainees.
In the next two months, two new batches of procurement officers from all colleges will undergo the same module.
"It is critical that you are not only familiar with the procurement process itself, but also know how to implement relevant procurement regulations, perform budgeting conventions, and manage your respective offices' expenses," Chancellor Sanchez continued.
Four heads of administrative offices served as the resource persons during the first training day.
Ethel Cabral, chief of the Budget Management Office, provided strategies to comply with the rules of the new cash-based budgeting, which prescribes that the awarding, delivery, and payment of goods and services be done in one fiscal year.
She urged the trainees to plan their Project Procurement Management Plan well, to propose projects that are ready for implementation, to procure early, and to formulate a procurement strategy for their offices.
Joan Mendoza, chief accountant of the Accounting Office, explained examples of and ways to prevent expenditures that are irregular, unnecessary, excessive, extravagant, and unconscionable.
Maria Cielo Lampa, chief of the Supply and Property Management Office (SPMO), emphasized the value of transparency in maintaining ethics to avoid corruption, eliminate risks, and secure the "most advantageous, lowest possible price for the government."
"There are a lot of integrity issues prior, during, and after the procurement," Lampa reminded.
For her part, Liza Custodio, chair of the BAC Secretariat, introduced UPLB's procurement organizations to the participants.
The Human Resources Development Office (HRDO) and SPMO, both of the Office of the Vice Chancellor for Administration, co-organize the training series.
Overseeing the first day of the training program were Prof. Nelson Jose Vincent Querijero, director of HRDO, and Irene Sale, chief of HRDO's Position Classification and Staff Development Section. (Mark Jayson E. Gloria)