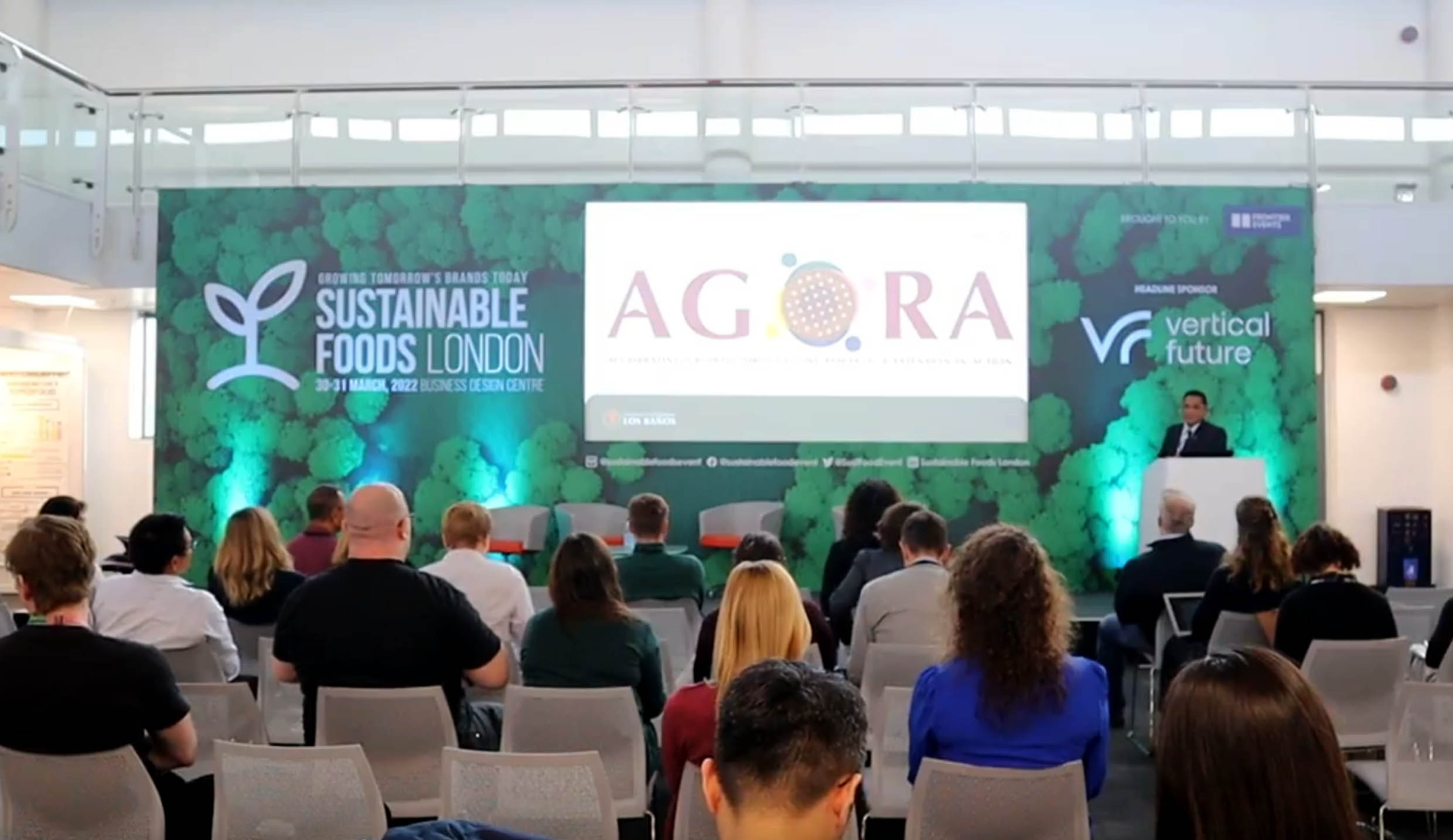 UPLB brings AGORA to London and UK universities
UPLB promoted its rebranded R&E agenda called "AGORA" or Accelerating Growth through One Research and Extension in Action in a food conference and exhibit in London and in partnership visits to some UK universities.
A UPLB delegation headed by Chancellor Jose V. Camacho, Jr. with UP President Danilo L. Concepcion, participated in the Sustainable Foods London Conference on March 30-31 at the Business Design Centre in Islington, London.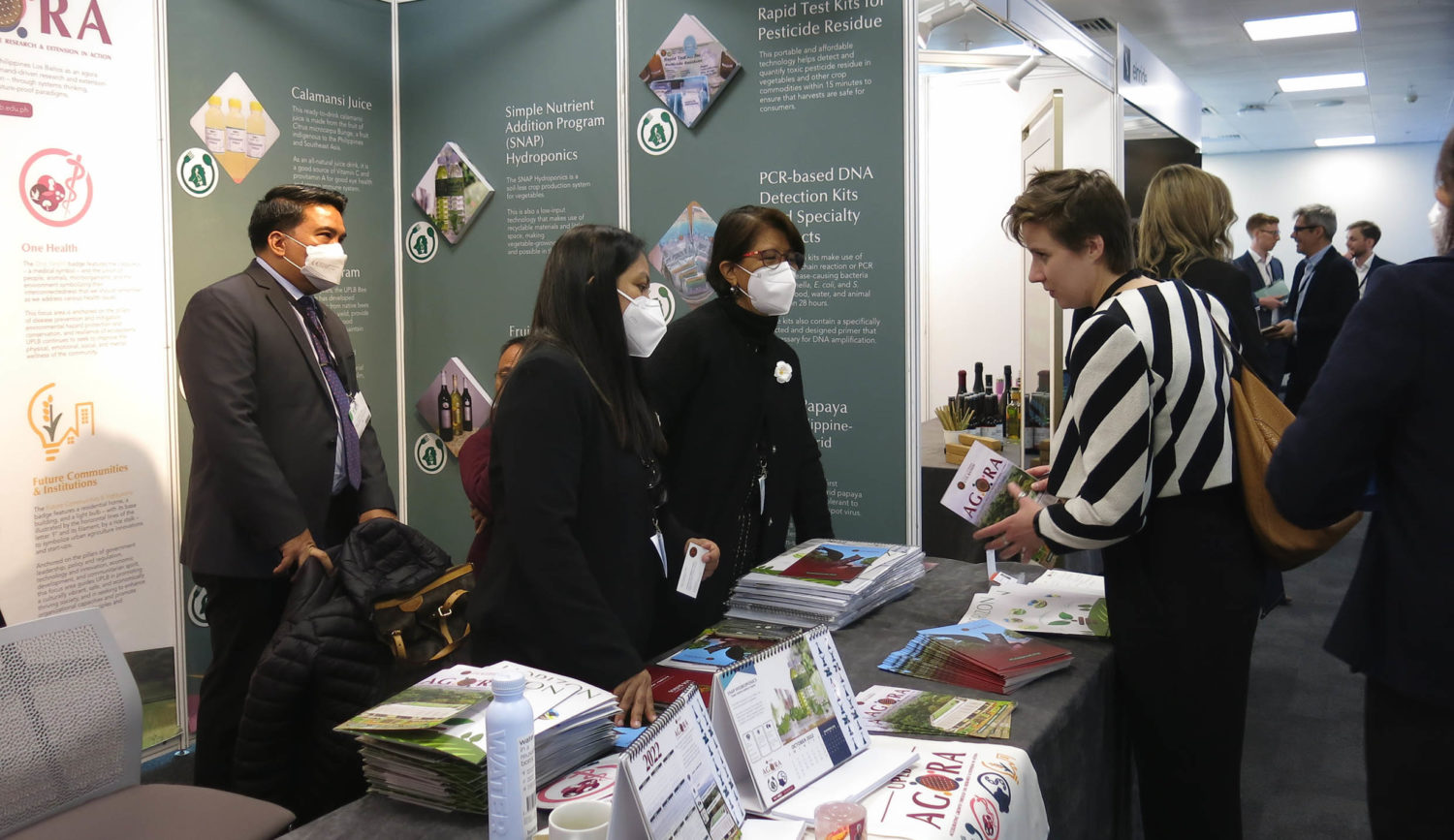 UPLB was the lone university that participated in the conference and exhibit that brought together over 400 senior food and beverage executives across UK and the rest of the world.
Chancellor Camacho gave a presentation on the second day of the conference titled "Sustaining food innovations under a strong university research and extension agenda," as other members of the delegation manned the UPLB exhibit on both days.
The UPLB exhibit mirrored Chancellor Camacho's conference presentation on AGORA and its four focus areas of food security and sovereignty, One Health, resilience and sustainability, and future communities and institutions.
Agora is a Greek word that refers to a marketplace; in the case of UPLB AGORA, of pioneering and demand-driven research and extension for development and innovation, which UPLB aims to attain through systems thinking, solutions-making, and future-proof paradigms.
Both Chancellor Camacho's presentation and the UPLB exhibit showcased UPLB technologies and knowledge products and activities such as the PCR-based DNA detection kits, rapid test kits for pesticide residue, biofertilizers, seeds and planting materials, postharvest technologies, quick tests for soybean meal and rice bran product quality, plant genetic resources, plant genetic resources, and IPB Quality Protein Maize Variety 6, and Sinta papaya.
Also featured were simple nutrient addition program or SNAP Hydroponics, the UPLB Bee Program, UPLB's own brand of dressed chicken called "manok galâ," processed meat and dairy products, fruit wines, calamansi fruit juice, and purple yam or 'ubi' powder.
The National Plant Genetic Resources Laboratory where UPLB develops new and improved crop varieties was featured as well.
According to Chancellor Camacho, the event was an opportunity for UPLB to share to the world what it has been doing to develop the country into a resilient, food-secure, and future-proof nation and to promote sustainability to achieve the Sustainable Development Goals (SDGs) of the United Nations.
Before and after the conference, the UPLB delegation also visited UK universities to establish or explore the establishment of partnerships with them on common areas of interest.