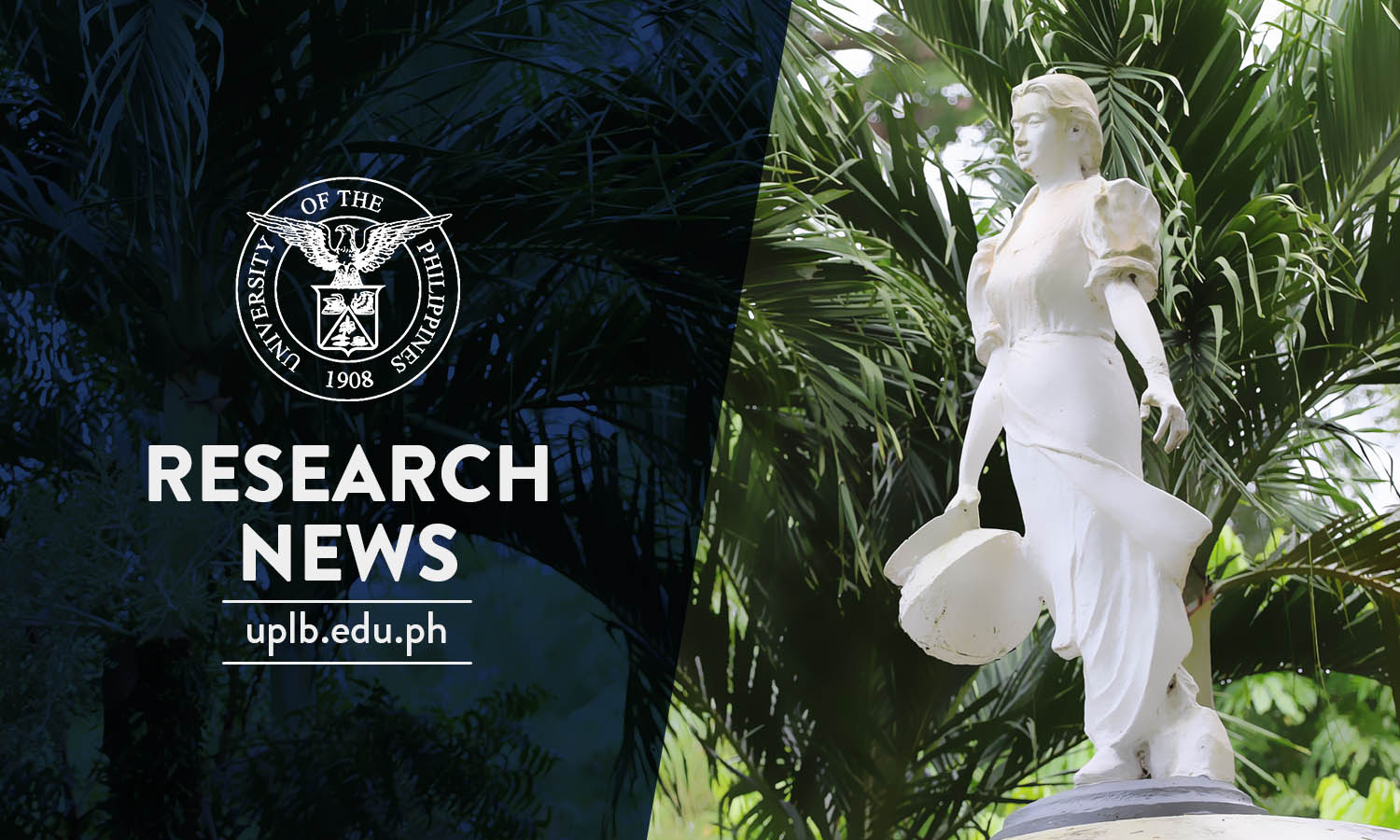 2nd INREM int'l conference to take place on Nov. 20-22
After the success of the First Integrated Natural Resources and Environment Management (INREM 2017) Conference that was graced by the late environmental champion Gina Lopez, the university will stage a new edition two years later.
INREM 2019 will be held on Nov. 20-22 at the Philippine International Convention Center in Pasay City with the theme "Strengthening local governance for sustainable integrated natural resources and environment management."
Academics, researchers, and practitioners from the Philippines, Vietnam, Indonesia, Timor Leste, Japan, Bangladesh, Iran, Germany, and USA will share their knowledge and experiences on mainstreaming INREM in local governance and sustainable development through plenary talks, workshops, and parallel, poster, and undergraduate students' sessions.
The search for local government unit (LGU) INREM Champions will also be launched to recognize the impacts of LGU's initiatives in improving the environment, livelihood and communities through good local governance. The winners will be awarded on Nov. 21.
Headlining the two-day plenary talks and lectures are experts in interrelated ecosystems and fields, whose presence emphasizes the need for integrative, holistic, systemic, participatory, and transdisciplinary approaches in INREM to achieve the sustainability of both the economy and the environment.
The sessions will tackle landscapes, seascapes, small islands, lakes and river basins, and rural-urban areas and their interrelationships.
These will focus on policy and governance, socio-economic analysis, biophysical assessment, pollution and environmental degradation, waste management, human settlements, indigenous knowledge system on natural resource management, common pool resources, and ecosystem-based adaptation and disaster risk reduction.
Secretary Roy A. Cimatu of the Department of Environment and Natural Resources (DENR) has been invited to give the keynote address, while Secretary Eduardo M. Año of the Department of the Interior and Local Government (DILG) has been invited to grace the closing ceremonies.
INREM 2019 will conclude with a trip to UPLB's Makiling Botanic Gardens and Makiling Rainforest Park on Nov. 22.
Leading the conference are the UPLB Interdisciplinary Studies Center on INREM (IDSC-INREM) based at the College of Forestry and Natural Resources (CFNR), and the Commission on Higher Education.
IDSC-INREM is being chaired by Dr. Juan Pulhin, professor at CFNR and an Academician at the National Academy of Science and Technology.
Joining the conference as co-organizers are the UP Resilience Institute, DENR, Thünen Research Institute through the LaForeT (Landscape Forestry in the Tropics) Project, Tan Yan Kee Foundation, Inc., and the Wildlife Protect – a USAID Project and the Forest Foundation Philippines.