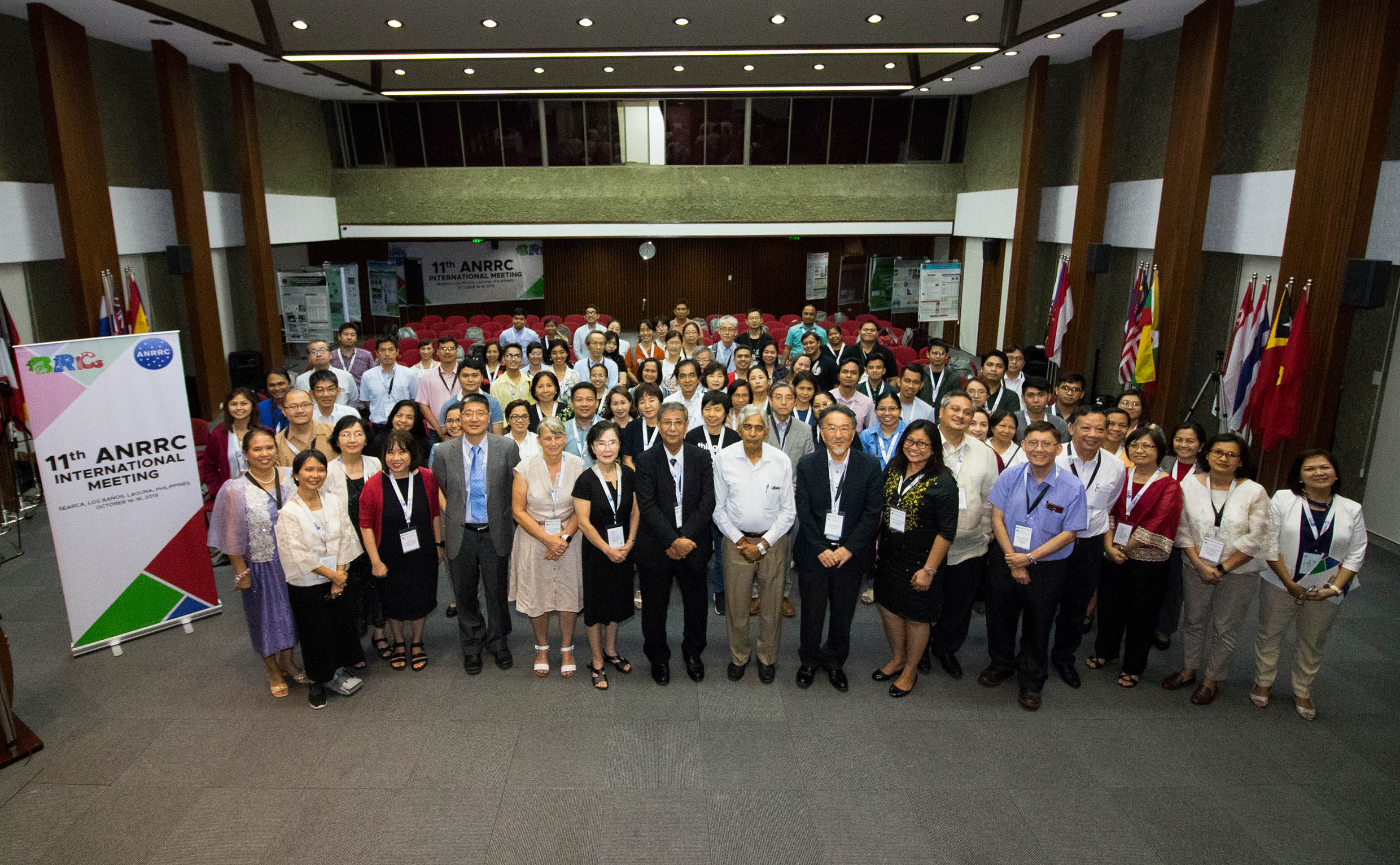 UPLB hosts 11th ANRRC int'l meeting
One critical component of a good research is the availability and quality of research resources and materials.
These can be found at research resource centers that conserve, process, and supply the necessary resources for experiments and studies.
The role of these centers were further promoted during the 11th International Meeting of the Asian Network of Research Resource Centers (ANRRC) on Oct. 16-18 at SEARCA headquarters in UPLB.
Dr. Maria Auxilia Siringan, a board member of ANRRC and chair of the ANRRC 2019 organizing committee, expressed the importance of promoting research resource centers, especially in a biodiversity hotspot like the Philippines.
Dr. Siringan, who also heads the Microbiological Research and Services Laboratory of the Natural Sciences Research Institute at UP Diliman, added that it was the first time that the ANRRC meeting was held outside its three founding countries of South Korea, China, and Japan.
Dr. Juan Carlos Gonzalez, director of the UPLB Museum of Natural History, the event's host institution, officially welcomed the participants from Asia and Australia and underscored the appropriateness of holding the meeting at the foothills of biodiversity-rich Mt. Makiling.
Serving as plenary speakers during the opening session of the meeting were ANRRC's Dr. Yuichi Obata, former president; Dr. Shuang-Jiang Liu, president; and Dr. Yeonhee Lee, founder and former president.
Dr. Obata of RIKEN Tsukuba Institute, Japan gave a refresher on the ANRRC charter, goals, and principles and explained how the network can help in achieving the Sustainable Development Goals (SDG) adopted by the United Nations.
These include Zero Hunger, Good Health and Well-Being, Quality Education, Industry, Innovation and Infrastructure, Life Below Water, Life on Land, and Partnerships for the Goals.
He also gave an update on the National Bioresource Project of Japan, giving a short rundown on the available research resources from animals, plants, and microbes.
Dr. Liu of the Chinese Academy of Sciences in Beijing talked about karst cave microbiomes and their rich potential as research resources.
He elaborated on the various species of microbial life found within China's karst cave systems and their potential applications on various fields such as agriculture, medicine, and engineering.
Dr. Lee of Seoul Women's University in Seoul talked about her current work in crafting ISO guidelines for microbial biobanks and other bioresources.
She said that upon completion, the comprehensive list of ISO guidelines would become the world standard that ANRRC members would be expected to follow with regard to biobanking and biotechnology resource processing of microbial, plant, animal, and human biological resources.
The succeeding days of the 11th ANRRC meeting featured plenary talks, science sessions, and poster presentations revolving around the theme "Bioresource centers (BRCs): infrastructure for biodiversity conservation, biotechnology and biomedicine."
The topics tackled the importance of BRCs as repositories of microbe, plant, animal, and human material resources necessary for the conduct of groundbreaking and advanced research. (Albert Geoffred B. Peralta)