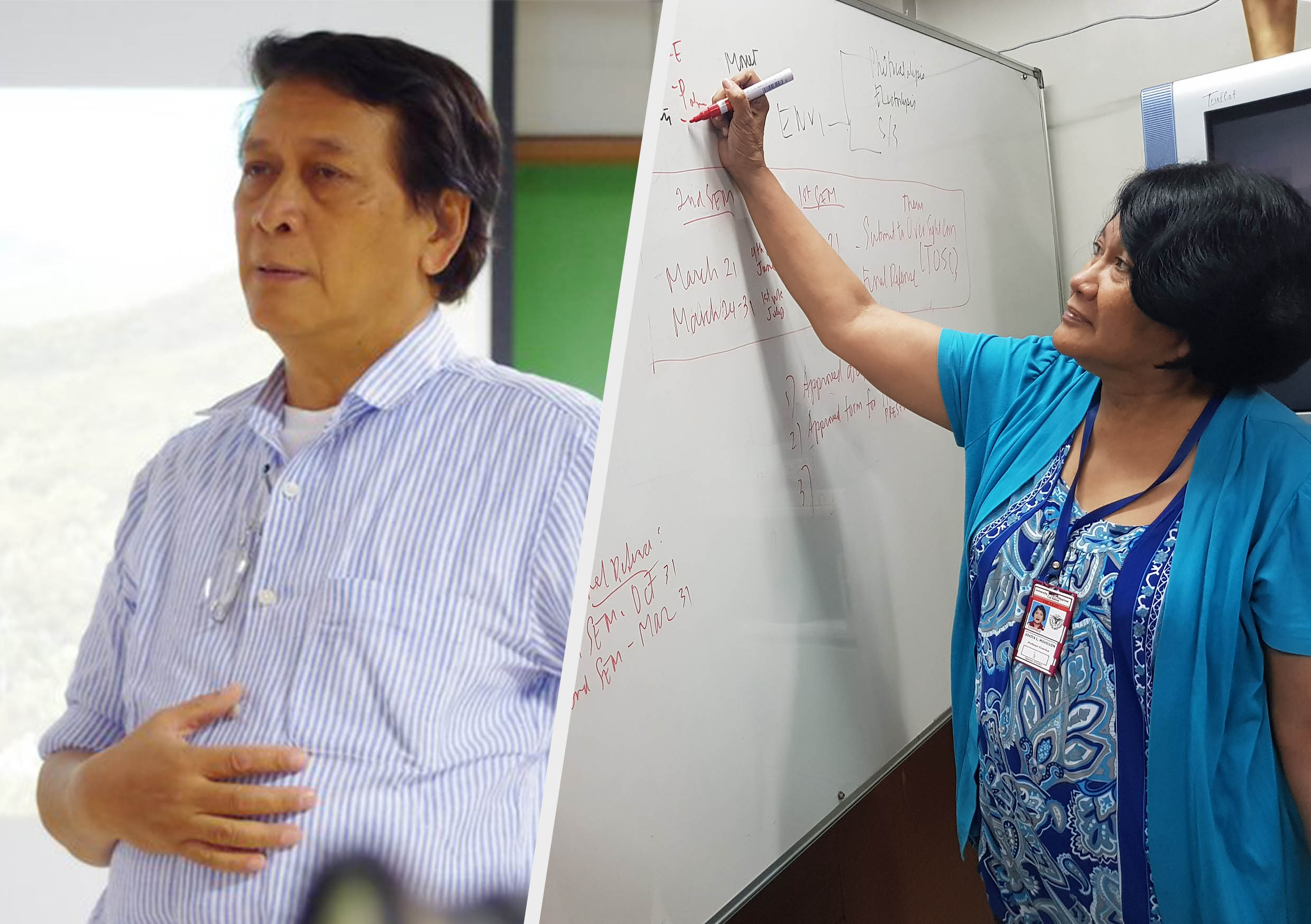 Movillon, Fernando are named prof emeriti
The UP Board of Regents (BOR) appointed two UPLB faculty members as professor emeriti at its 1334th meeting on April 6. They are Dr. Jovita D. Layoso-Movillon from the College of Engineering and Agro-industrial Technology (CEAT) and Dr. Edwino S. Fernando from the College of Forestry and Natural Resources (CFNR).
Dr. Movillon is a Professional Sugar Technologist who has earned the moniker "Sugar Technology Queen of CEAT." She is a pioneering faculty member of the Department of Chemical Engineering, having joined the then newly founded CEAT in 1983.
Since then, she had helped institutionalize undergraduate and graduate courses in sugar technology. She also spearheaded researches on the said discipline and contributed to the development of the BS and MS Chemical Engineering.
Aside from her scholarly outputs on sugar technology, including sugarcane by-products utilization, Dr. Movillon also contributed to bioethanol production, waste management, and carbon footprint researches. She earned her BS Sugar Technology in 1973; MS Agronomy in 1977; and PhD Agronomy in 1986, all from UPLB. She started teaching at the University in 1975.
The second professor emeritus from UPLB, Dr. Fernando is a forest botanist and plant taxonomist who discovered and described at least 15 species under Arecaceae, the family of palm trees. He specializes in biodiversity and protected areas, biodiversity conservation policy and planning, and conservation and plant genetic resources.
Dr. Fernando finished his BS Forestry from UPLB in 1975. He has two master's degrees: one in forestry (1980, UPLB) and another in plant taxonomy (1981, University of Reading, United Kingdom). He earned his PhD Botany in 1984 from the University of New South Wales, Australia.
Among the awards that Dr. Fernando has received are the 1991 Outstanding Young Scientist in Plant Taxonomy from the National Academy of Science and Technology and the more recent, the 2011 Outstanding Teacher in the Biological Science from UPLB-CFNR.
The Professor Emeritus appointment is given to a retired faculty member with the rank of professor who has rendered at least 20 years of active and faithful service to the University with marked distinction as a productive scholar, artist or scientist, and effective and dedicated teacher. (Juan Paolo A. Aquino, with information from mnh.uplb.edu.ph)