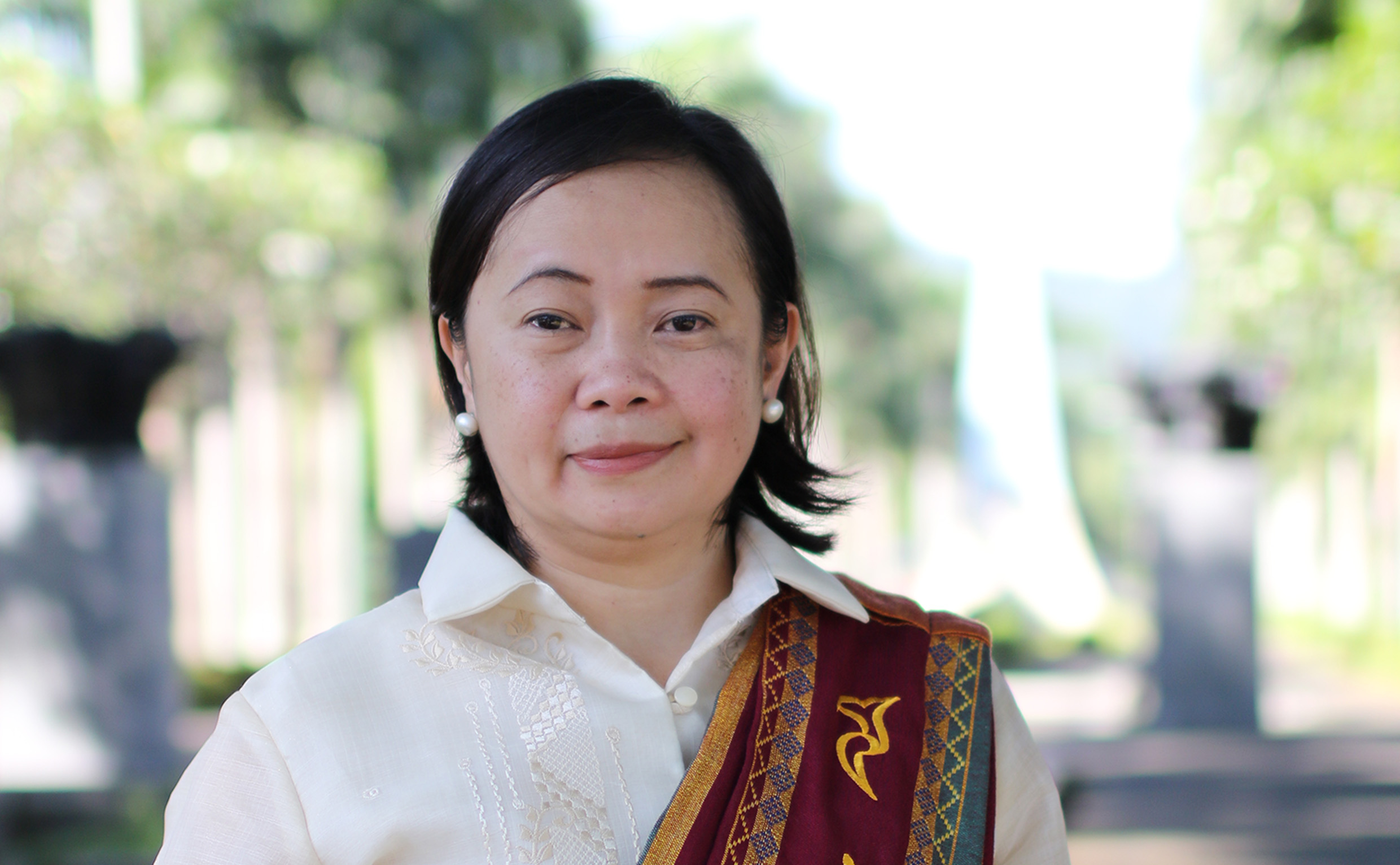 SESAM dean is NRCP achievement awardee
Dr. Decibel V. Faustino-Eslava, professor and dean of the School of Environmental Science and Management (SESAM), is one of the ten recipients of the National Research Council of the Philippines (NRCP) Achievement Awards for 2019.
NRCP, the country's collegial body of scientists, researchers, and engineers, announced the winners in June 2020.
The awardees were selected for their achievements in their respective fields, with Dr. Faustino-Eslava chosen in NRCP's Division of Earth and Space Sciences. Their unique contributions are considered to have benefitted various sectors of the economy.
Dr. Faustino-Eslava, also a UP Scientist III, was acknowledged for her researches in geochemistry, paleomagnetics, and tectonics, consequently contributing to the greater understanding of Philippine geology.
She was recognized for forwarding transdisciplinary and science-based solutions for the community through her researches on environmental geology, climate change adaptation, and ecosystems-based disaster risk reduction and management.
Dr. Faustino-Eslava has four degrees in geological sciences: PhD Geology from the University of Hong Kong; MS Earth Systems from Kumamoto University, Japan; and MS and BS Geology from UP Diliman.
As an educator, she shares her knowledge and experiences to upcoming researchers and professionals through handling courses on Ecosystem Structure and Dynamics, Contemporary Issues in Environment and Development, and Environmental Impact Assessment at SESAM.
She also co-teaches environmental science courses at the UP Professional School for Agriculture and the Environment in Davao.
On top of her administration and academic duties, Dr. Faustino-Eslava also serves as the curator of the UPLB Museum of Natural History's special collections.
Dr. Faustino-Eslava is UPLB's go-to expert in geology, sharing her knowledge on various platforms, whether through seminars, conferences, publications, or mass media.
Recently, she provided insights to the public on research efforts on some of the most urgent environmental concerns of the country, such as that of Benham Rise in 2018 and the impacts of the Taal volcano eruption on surrounding communities in early 2020.
NRCP is one of the two collegial bodies under the Department of Science and Technology, the other being the National Academy of Science and Technology. (Jessa Jael S. Arana, with information from ncrp.dost.gov.ph)
Aligned with our commitment to: