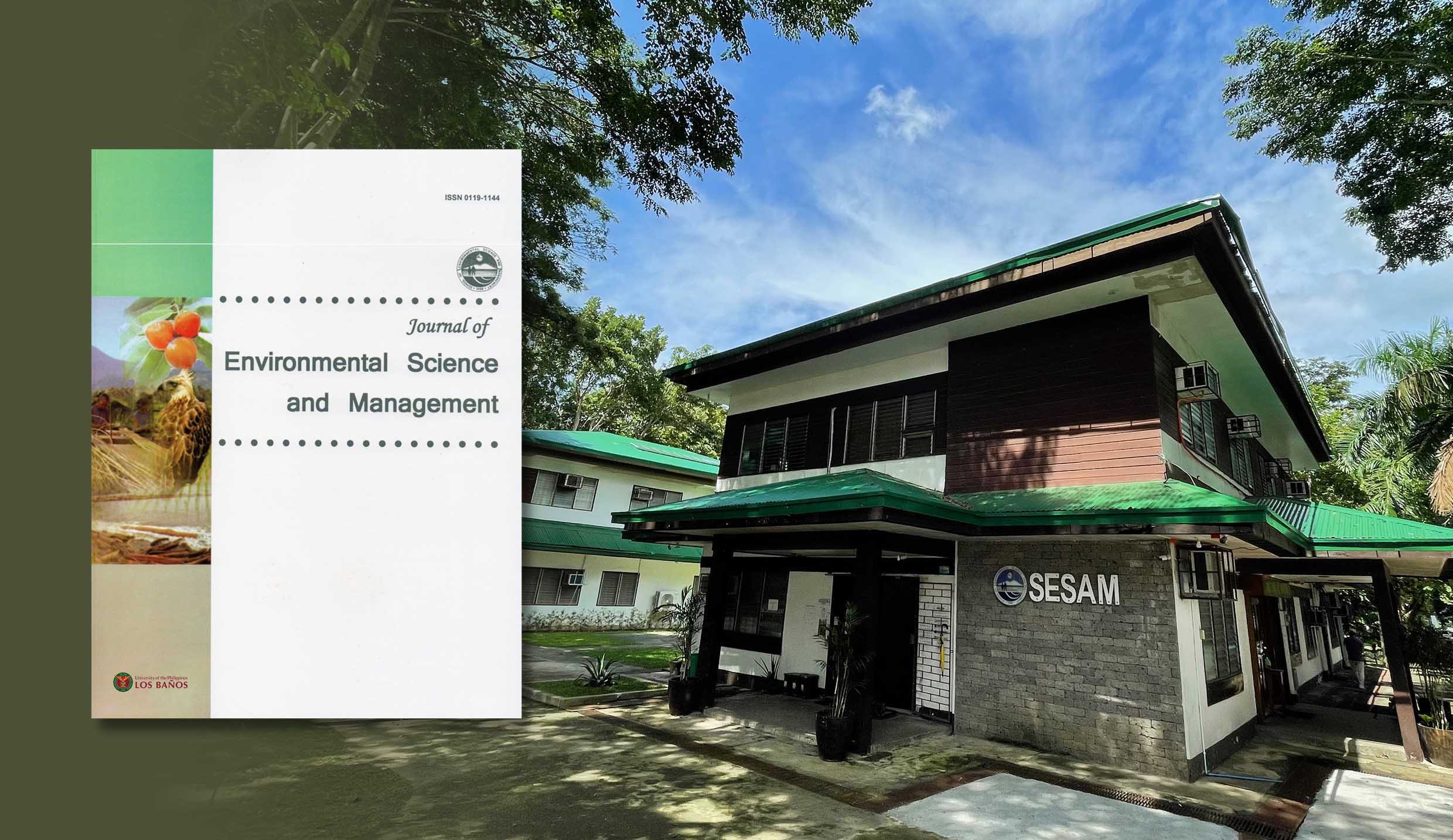 UPLB-based journal grows impact factor
The Journal for Environmental Science and Management (JESAM) increased its impact factor to 0.517 in 2021 from 0.326 in 2020, based on the latest Journal Citation Report (JCR) by Clarivate Analytics.
The journal impact factor is an indicator developed by Clarivate to measure the importance of a journal within a particular field of discipline. It is calculated using the yearly mean number of citations of articles published in the last two years in a journal, as indexed by Clarivate's Web of Science.
This latest ranking places JESAM at second place nationally in terms of impact factor among the four journals in the Philippines listed in the JCR. The JCR contains more than 21,000 journals from 254 research categories and 114 countries.
JESAM is produced semi-annually by the UPLB School of Environmental Science and Management (SESAM). It is a Clarivate Analytics Web of Science-indexed international journal and is also indexed by Scopus. JESAM received the Journal Challenge Grant from the Commission on Higher Education in 2017.
As a leading environmental science journal in the Philippines and the Southeast Asian region, JESAM features research articles on a wide range of environmental topics and issues employing integrated methods, resulting in analyses that provide new insights into environmental science. (Rosemarie Laila D. Areglado)