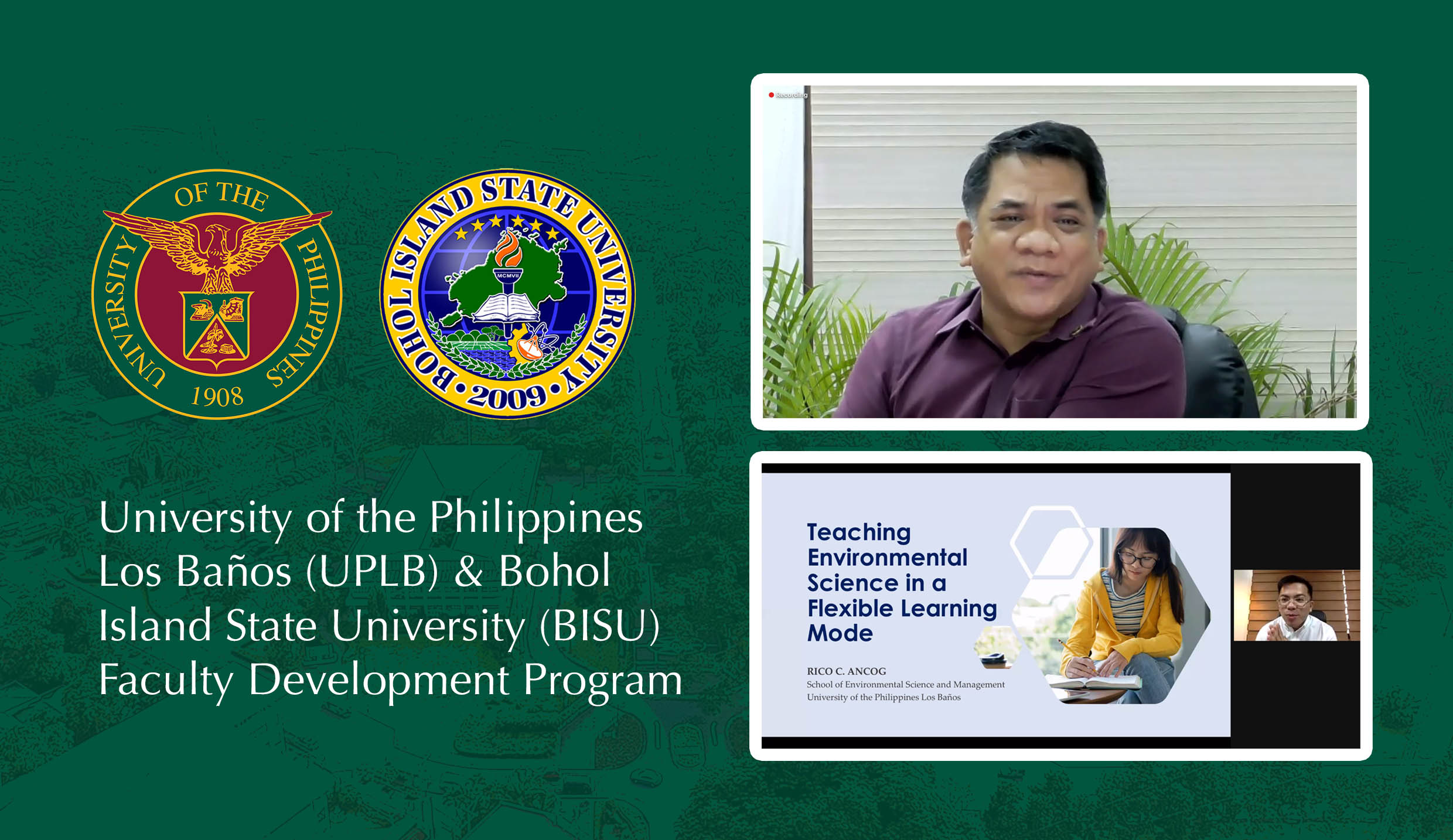 UPLB shares with Bohol Island State University its knowledge on flexible learning
As the COVID-19 pandemic impacted teaching since 2020, training programs on flexible learning have been an essential undertaking for most university faculty members.
Such programs have been part of Chancellor Jose V. Camacho, Jr.'s initiatives as he promotes future-proofing of UPLB and other state universities and colleges (SUCs) in the country.
This has also been a priority undertaking for the Office for Institutional Development in Higher Education (OIDHE).
Since its creation in 2020, OIDHE has been proactive in carrying out its mandate to help SUCs by sharing to them UPLB's experience and expertise to enhance institutional development.
On July 19, OIDHE, headed by its director, Dr. Greg T. Pawilen, commenced a week-long faculty development program on flexible learning for faculty members of the Bohol Island State University (BISU) via video conference.
With the theme "Higher Education in a Flexible Learning Mode," the program aimed to capacitate the participants in teaching using flexible learning modes in environmental science, entrepreneurship, education, and computer science courses; as well as on using information and communication technology tools when teaching.
In his inspirational message, Chancellor Camacho encouraged the participants to embrace flexible learning as the new normal method of teaching.
"The most practical way moving forward is to adapt and to equip ourselves with the essential knowledge and skills so that we will develop the necessary competence and the dexterity in delivering quality higher education fit for the 21st century," says Chancellor Camacho.
The training speakers were Dr. Rico C. Ancog, dean of the School of Environmental Science and Management and faculty members from various colleges, namely: Renen Szilardo De Guzman of the College of Economics and Management; Rocky Marcelino of the College of Arts and Sciences; and Raphael Ferrer, Rufo Gil Albor, and Director Pawilen of the College of Human Ecology (CHE). (John Glen S. Sarol)