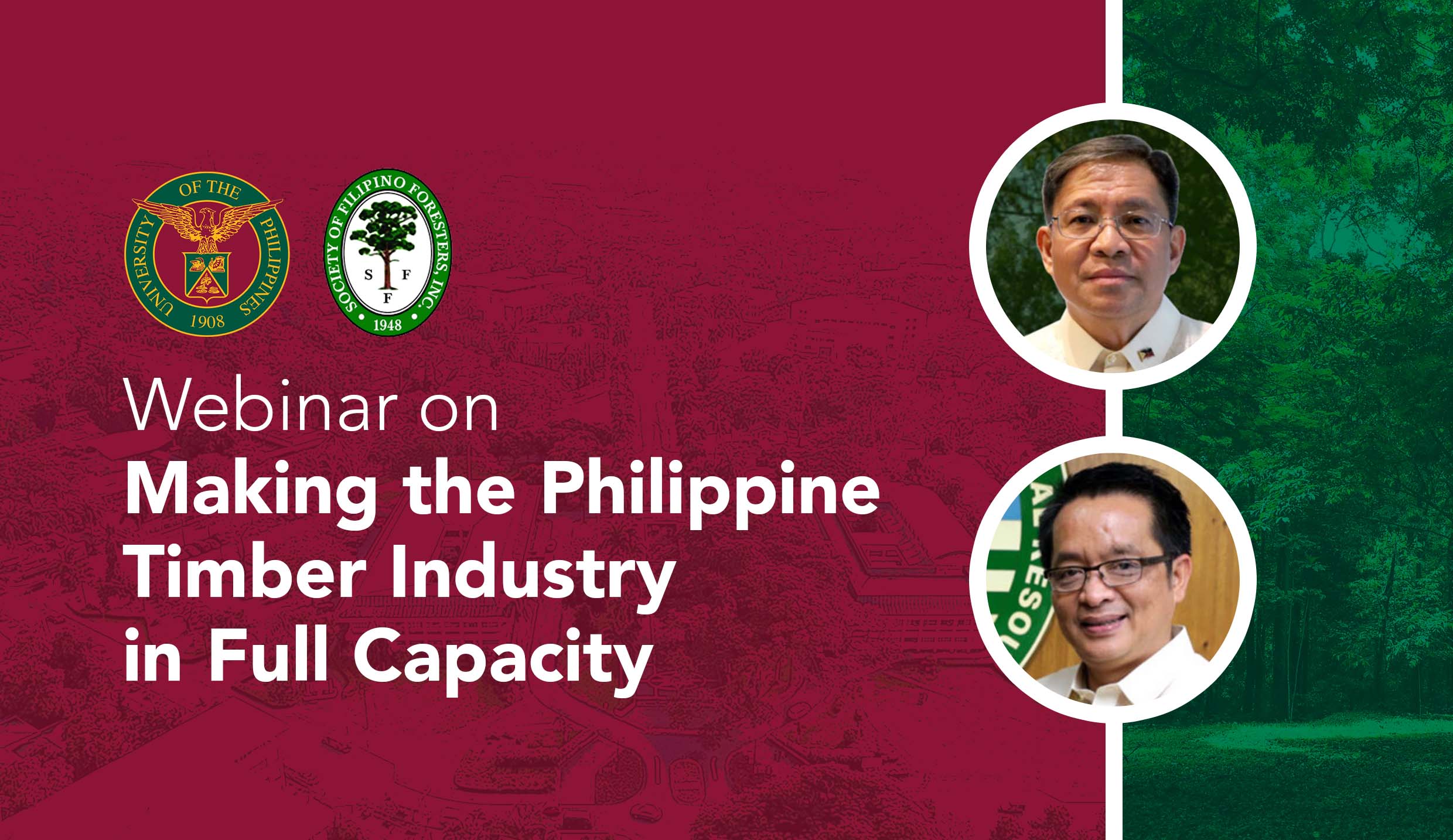 UPLB TREES launches second CPD webinar series
The Training Center for Tropical Resources and Ecosystems Sustainability (TREES) launched its second Continuing Professional Development (CPD) webinar series with the theme, "Upscaling Forestry Professionals, Ensuring a Resilient and Sustainable Future" on Nov 12.
The first topic in the series, "Making the Philippine Timber Industry in Full Capacity" had For. Marcial C. Amaro Jr., Assistant Secretary for Policy, Planning and Foreign Assisted and Special Projects and OIC Director of the Forest Management Bureau (FMB) of the Department of Environment and Natural Resources (DENR) as resource person. For. Nonito M. Tamayo, Regional Executive Director of DENR Region XIII-Caraga served as reactor.
For. Amaro briefed the participants on the current status of Philippine forests and the recent policies on timber utilization. He also discussed the main challenges in the wood industry which includes the legality and sustainability of sources.
He ended his talk by stating the need for a stronger partnership between the public and private sectors, as well as the need for the enactment of sustainable forest management to revitalize forest based-industries.
For. Tamayo, for his part, focused on the current status of Caraga region, the timber corridor of the Philippines, and its efforts in restoring the forest cover, such as promoting fast-growing native tree species.
He expressed concurrence with For. Amaro's recommendations and reiterated the necessity for institutional collaborations and stability of policies and operating guidelines for the timber industry to get back progressively to its full capacity again.
The webinar was conducted in collaboration with the UP Professional School for Agriculture and the Environment (UP PSAE) and the Society of Filipino Foresters, Inc. (SFFI).
The webinar series was approved as an accredited CPD program by the Professional Regulation Commission (PRC), granting points to professional foresters who participated in it. Over 400 participants registered for the learning event. (Regina A. Mendoza)