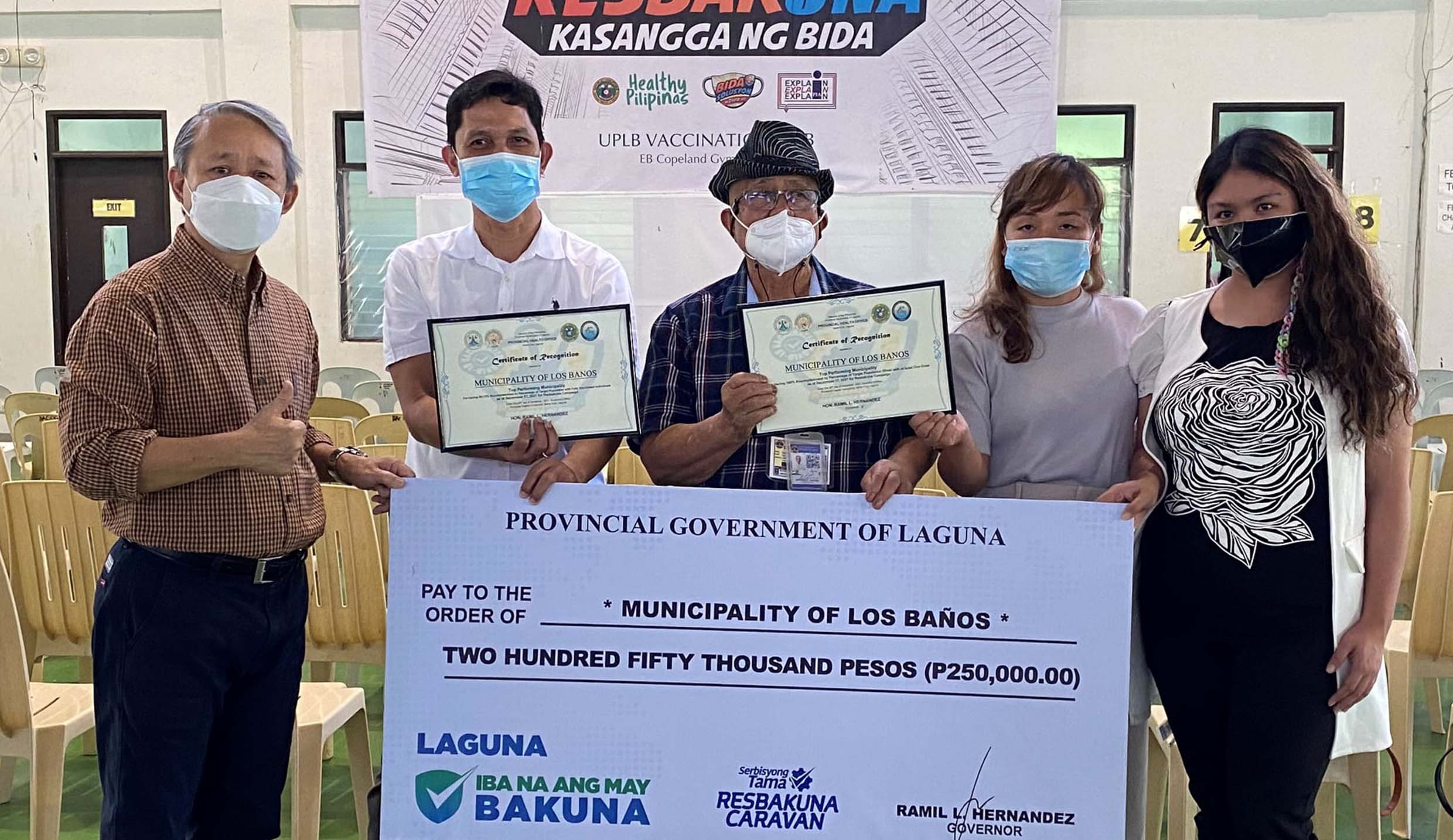 1,500 UPLB employees get COVID-19 booster shot 
More than 1,500 UPLB employees received their COVID-19 booster shot on Dec.15 at the UPLB Copeland Gym vaccination hub.
This is in line with the goal of Chancellor Jose V. Camacho, Jr. to future-proof the University and to facilitate the opening of offices and face-to-face classes for selected students.
UPLB has actively participated in the on-going RESBAKUNA campaign of the Municipality of Los Baños by turning Copeland Gym into a vaccination hub, assigning its medical personnel and other employees to man the hub, and deploying buses to ferry people to the hub from the UPLB gate and back.
Los Baños was declared by the Provincial Government of Laguna as the Top Performing Municipality with 100% of the target population having received at least one dose, and the Top Performing Municipality with 80.13% of the target population who are already fully vaccinated. This covers the period from March 11, 2021 to December 17, 2021. (Maria Cristina Wagan-Zafaralla)
Aligned with our commitment to: