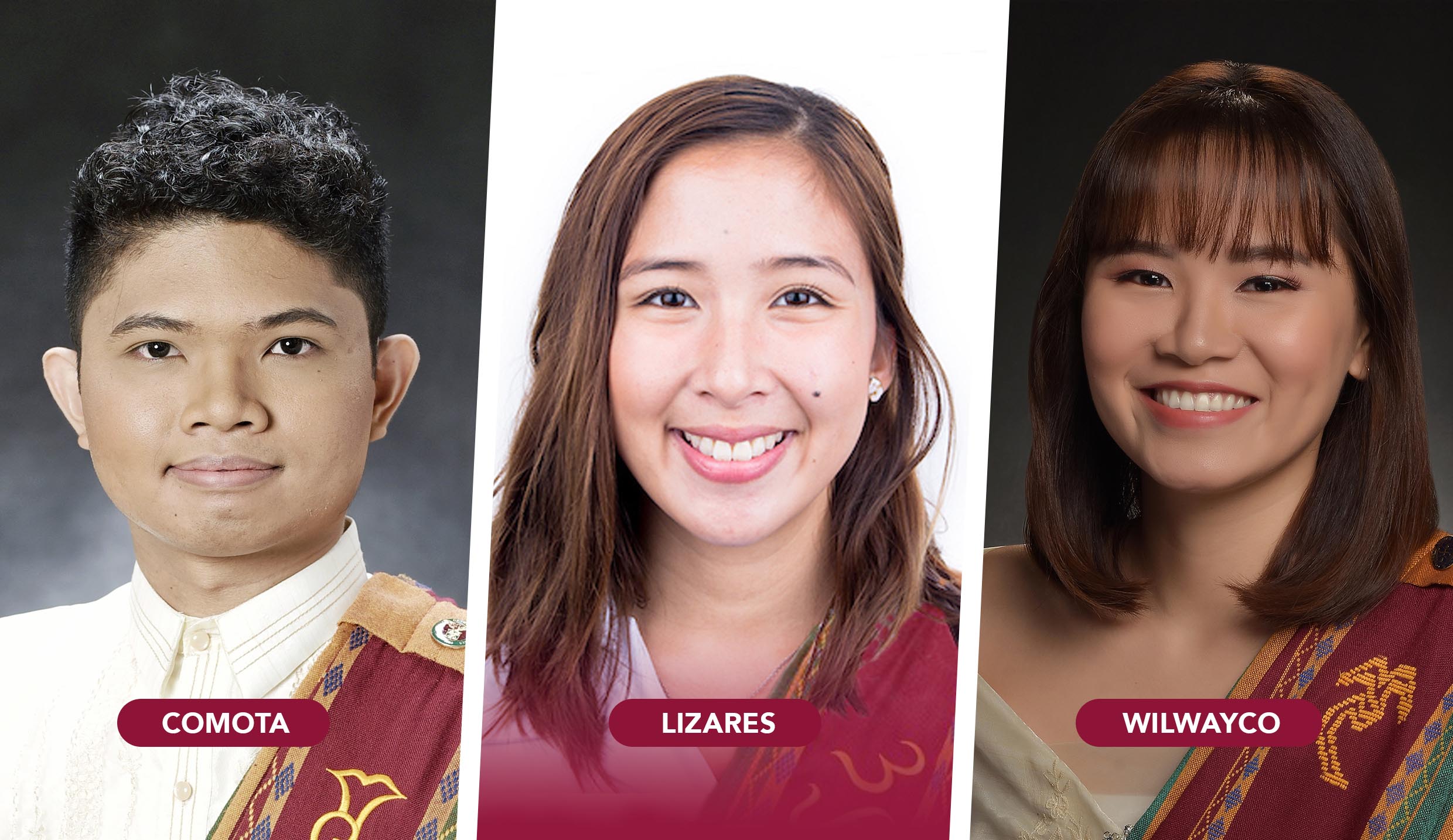 3 from UPLB land in VetMed board exam top 10
Three from the UPLB College of Veterinary Medicine made it to top 10 positions in the Veterinarian Licensure Examination conducted by the Board of Veterinary Medicine in August and September 2021.
Gabriel Gonzaga Comota took the 1st place garnering a rating of 85.36, leading 275 other examinees from all over the country.
Carmela Marie Bongco Lizares came close behind at 2nd place with a rating of 84.52 while Patricia Roda Wilwayco placed 10th with a rating of 82.16.
A total of 720 took the board exam in Manila, Baguio, Cebu, Koronadal, Legazpi, and Tuguegarao.
Aligned with our commitment to: