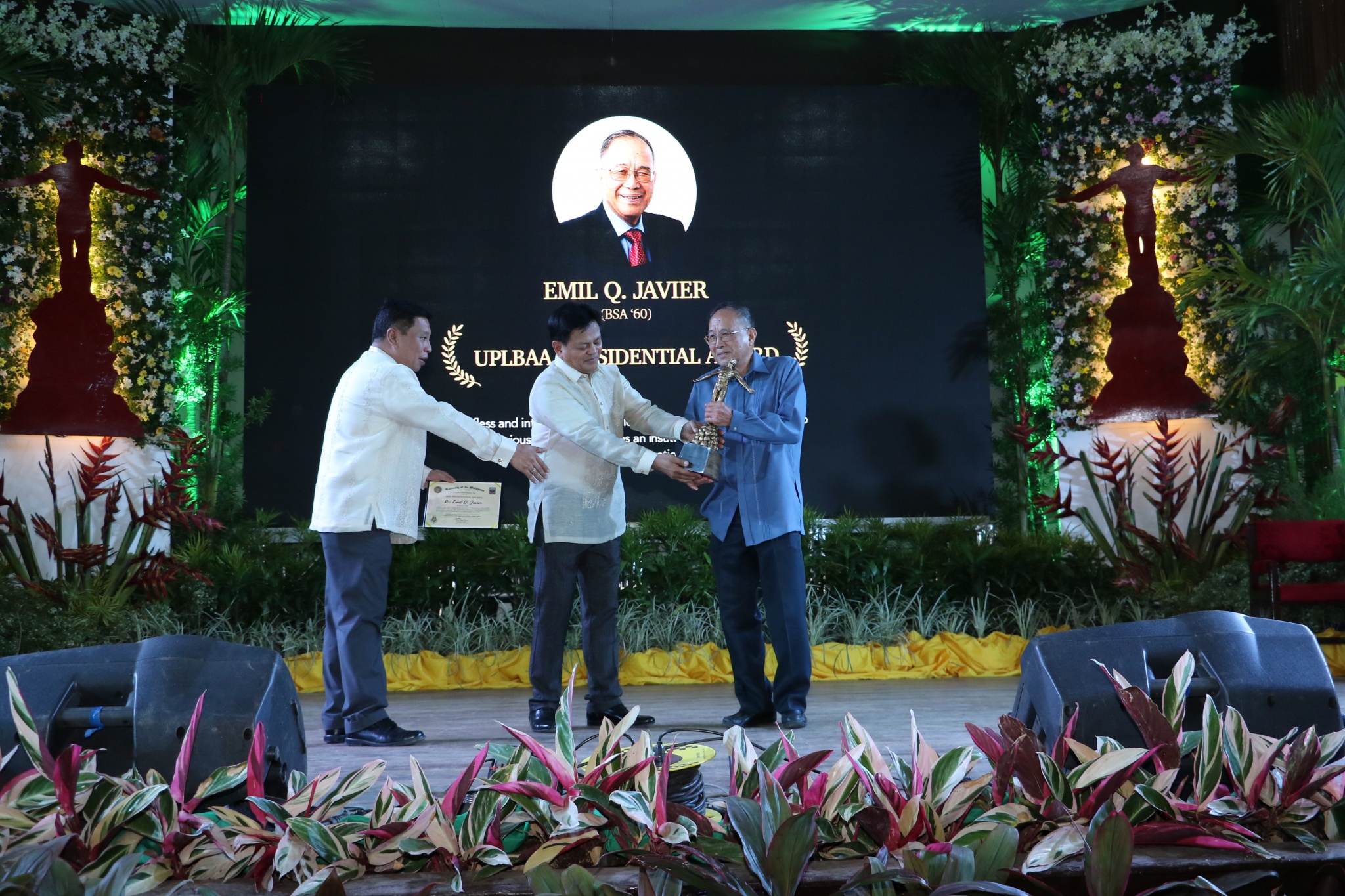 70 UPLB alumni hailed at Loyalty Day awards
"The real meaning of our celebration of loyalty to country and alma mater are the twin virtues of unity of purpose and selflessness of volunteerism," said Dr. Emil Q. Javier, former UP president, who led the 70 who were honored at this year's UPLB Loyalty Day Celebration and Alumni Awarding Ceremonies.
Dr. Javier, who received the UPLB Alumni Association (UPLBAA) Presidential Award, delivered the response on behalf of the awardees during a ceremony on Oct. 9 at the Baker Hall.
The said event served as one of the main activities in celebrating UPLB's Centennial Loyalty Day.
"Among all of us, I am sure that the three threads of excellence, integrity, and volunteerism are common. And for us, graduates of Los Baños, the third element is very, very important," Dr. Javier continued.
He said that the spirit of volunteerism in Los Baños is strong, and looked back at its foundation at the origin of the Loyalty Day, when the UP College of Agriculture (UPCA) faculty, staff, and students volunteered for the Philippine National Guard at the height of World War I.
Dr. Javier and his fellow alumni awardees were recognized for their distinct contribution to public and government service, education, research, business, and culture and the arts, among others.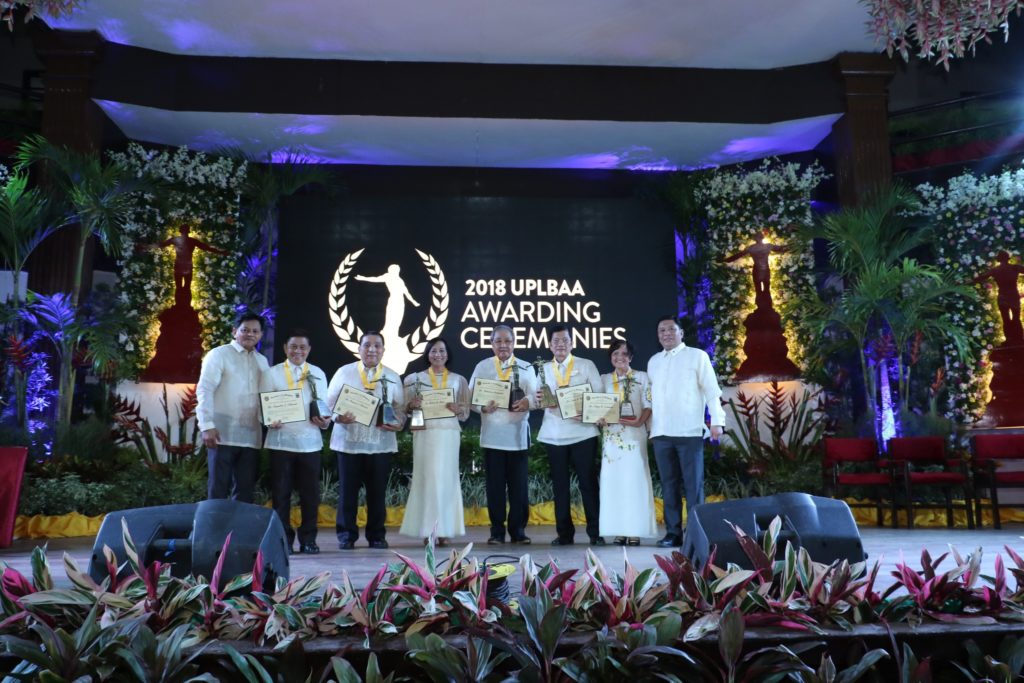 Thirteen were hailed as Outstanding UPLB Alumni; 52 were given the College Distinguished Alumni honors; six were recognized as Outstanding Golden Jubilarians from the UPCA Class of 1968; and one was bestowed the Nelia T. Gonzalez Service Award. A few of them received more than one award.
Six families were also recognized for having multi-generations of UPLB graduates.
In his message, Chancellor Fernando C. Sanchez, Jr. said that the awardees' "phenomenal work" is an inspiration for everyone to do even better.
"The talent, wisdom, and dedication that fill this hall are a perfect reminder that, together, we can achieve much more than we could have ever hoped for," Chancellor Sanchez said.
Present during the event were For. Leo R. Ballesfin, president of the UPLBAA; Dr. Jose Wendell P. Capili, UP assistant vice president for public affairs and director of the UP Office of Alumni Relations (OAR); Dr. Sue Liza C. Saguiguit, assistant to the chancellor and director of the UPLB OAR; and other UPLB officials. (Mark Jayson E. Gloria)