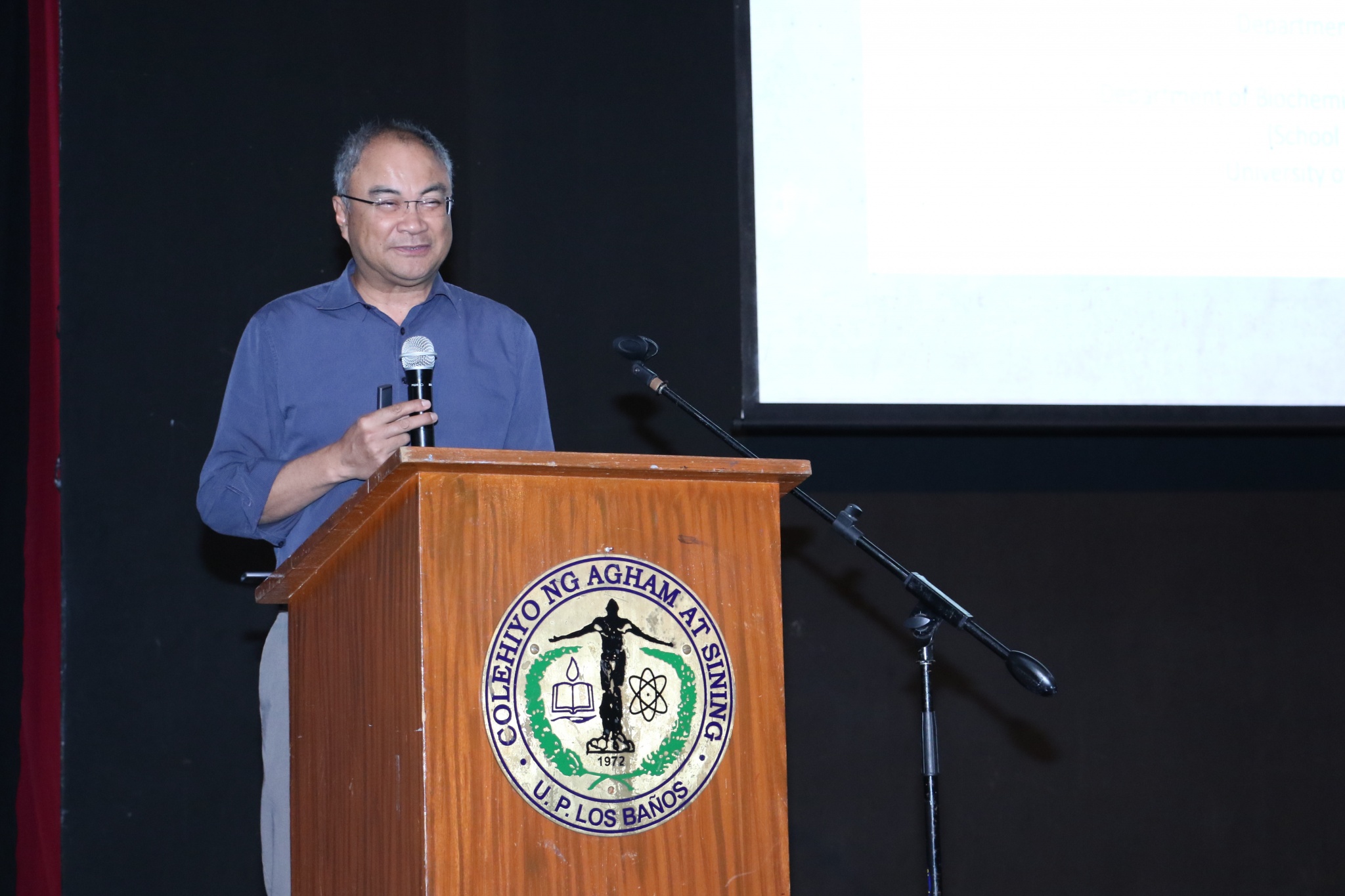 Cancer detection tech explored at UPLB seminar
The key to detecting the early signs of cancer may just be on the surface of our cells.
This is according to Dr. Carlito B. Lebrilla, a professor at the Department of Chemistry, University of California, Davis, (UC Davis), in his talk on analyzing changes in glycans, the sugar structures found on outer layers of cells, which react to the presence of tumors.
Dr. Lebrilla, who applies glycomics, or the study of glycans, in his research, revealed that manipulating glycans in laboratory mice decreases the growth of tumors.
Such technique, he explained, can be used to identify biomarkers and thus develop more ways to slow the cancer's progress. Biomarkers are the measurable substances in the human body that may indicate the presence of diseases such as cancer.
"Most cancers are curable if they're detected early," Dr. Lebrilla said.
UPLB, too, has recently adapted glycomics analysis for disease marking in its research that also involves Dr. Lebrilla, together with UC Davis, Lung Center of the Philippines, and Pascual PharmaCorp.
The project is entitled "Glycomics and Glycoproteomics of Lung cancer, In silico modeling and analysis, and anticancer screening of Natural Product-derived Compounds (GlycoLINC)."
According to Dr. Ruel C. Nacario, project leader and associate professor at the Institute of Chemistry-College of Arts and Sciences, the project aims to develop and study Filipino cancer cell lines and help discover compounds from Philippine plant extracts that can lead to the development of an anti-lung cancer drug.
GlycoLINC is funded by the Philippine-California Advance Research Institutes Project of the Commission on Higher Education. (Jessa Jael S. Arana)