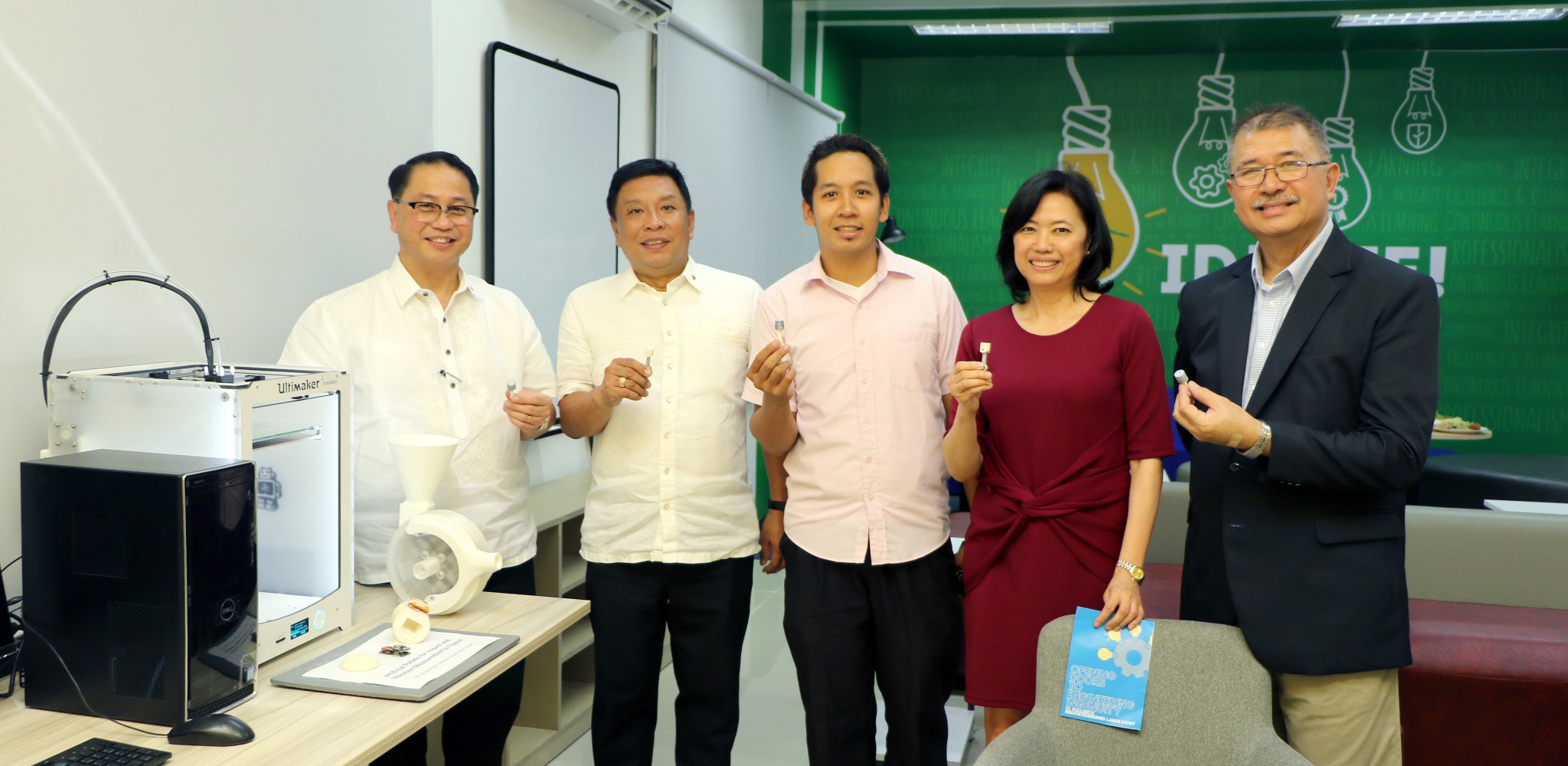 CEAT introduces its new 'innovationeering' lab
A new facility that will enhance UPLB's engineering research and will help start-up businesses can now be found at the College of Engineering and Agro-industrial Technology (CEAT).
The Ceferino L. Follosco Innovationeering Lab, named after an alumnus who served as Secretary of Science and Technology (1989-1992), is an idea generation room that aims to enhance technology innovation and entrepreneurship among students.
It was launched on Mar. 12 at the Agricultural and Biosystems Engineering building.
The lab is designed to serve as a thinking and collaborative space for developing entrepreneurial technologies and is furnished with state-of-the-art equipment, among them a 3D printer, a laser cutter, and a CNC milling machine, for prototype fabrication and testing.
According to Jose Cesfer Follosco, son of the older Follosco and member of the board of the donor CL Follosco Group, the lab is a fitting representation of the multiple facets of his father's career and contributions. "He wanted to invest in the education of rising young engineers," he said.
In his lifetime, Dr. Follosco demonstrated multiple expertise in mechanical, electrical, and agricultural engineering and management.
He is credited for initiating technology transfer, manufacturing production, and business incubator programs in the country.
The CL Follosco Lab, ccording to Dr. Kevin F. Yaptenco, chair of the CEAT Technopreneurship Committee, will be a major component in implementing the Innovationeering Program of the college.
This program, which has been incorporated in CEAT's revised undergraduate curricula, is envisioned to stimulate the innovation mentality among students to complement their technical knowledge.
New courses that will support innovationeering, such as engineering industry research and tech-entrepreneurship for engineers, have also been proposed at CEAT.
The new laboratory will be vital in offering new services at the college, such as rapid prototyping, 3D modeling, and training for CAD software.
Present during the event were top UP and UPLB officials and DOST Secretary Fortunato T. De La Peña.
UP President Danilo Concepcion, who commended the benefactors, recognized the importance of innovation engineering in developing the country's agriculture.
For his part, Chancellor Fernando C. Sanchez, Jr. gave assurance that the laboratory will be used to develop relevant and important research and technologies to help improve the lives of Filipinos. (Jessa Jael S. Arana)