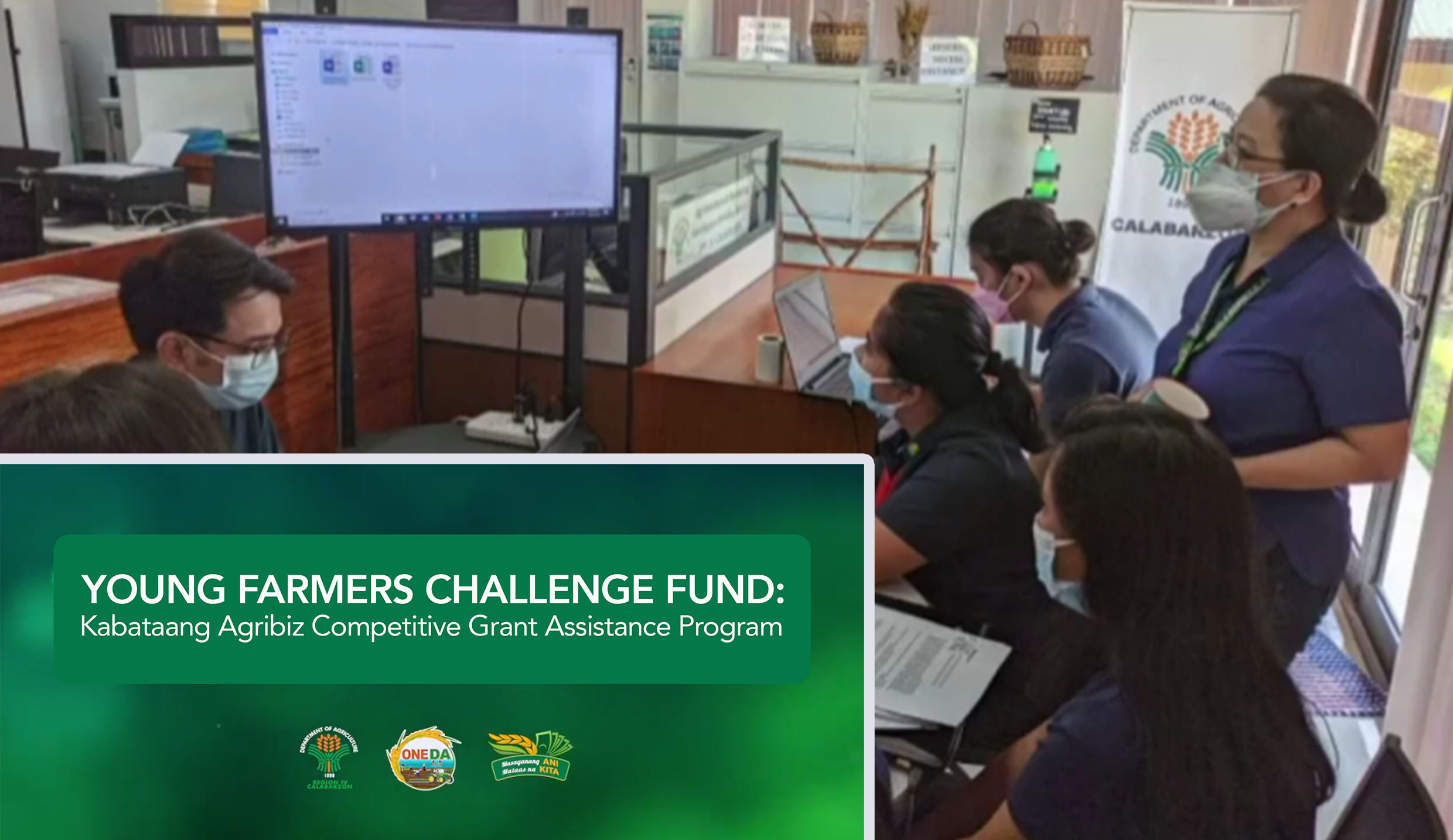 CEM alumni bag Kabataang Agribiz awards
CEM Excellence! This is best used to describe the five BS Agribusiness Management (BS ABM)c graduates who have been named provincial winners of the Department of Agriculture's Young Farmers' 1Challenge: Kabataang Agribiz.
BSABM is a degree program under CEM or the College of Economics and Management.
Kabataang Agribiz is an assistance program designed as a competition for individuals aged 18-30 that provides cash grants for business ventures that are viable and feasible. This program also aims to encourage more youth to take up careers in the field of agribusiness entrepreneurship.
The five CEM alumni, namely: Maria Alexia R. Belarmino, Giana Bianca S. Carpena, Stella Faye Estrella, Karlene Ann M. Ebora, and Claudette Anne E. Aguila secured cash grants for their projects focused on bringing a fresh, entrepreneurial approach to farming.
Belarmino, Carpena, and Estrella's Harvest Leaf Hydroponics Farm project received a PhP 150,000 grant. Based in San Pablo, Laguna, this initiative makes use of hydroponics technology and social media to sustainably bring healthy produce to households.
Karlene Ebora, with Karlo Ray M. Ebora – also from UPLB – won PhP 100,000 for their project K.Hop Rabbitry that focuses on rabbit raising for meat production.
Claudette Aguila and her business partner, Ralph Zeus J. Recio, also won PhP 100,000 for their Simula Harvest venture which offers ready-to-eat salad mixes and salad components.
Besides the five provincial winners, someUPLB students also participated in the: Aaron V. Ogot (Honeybee-han), Kelvin Michael A. Crystal (Baryo Kape), Earl Erinel C. Ison (ECI Deals Foods and Rabbitry), Junelle V. Adrias (Smart Link), and Geneva Mae L. Cabrera (G.C. Kabuteria Chips).(Kristel Hope Villafuerte)
Aligned with our commitment to: