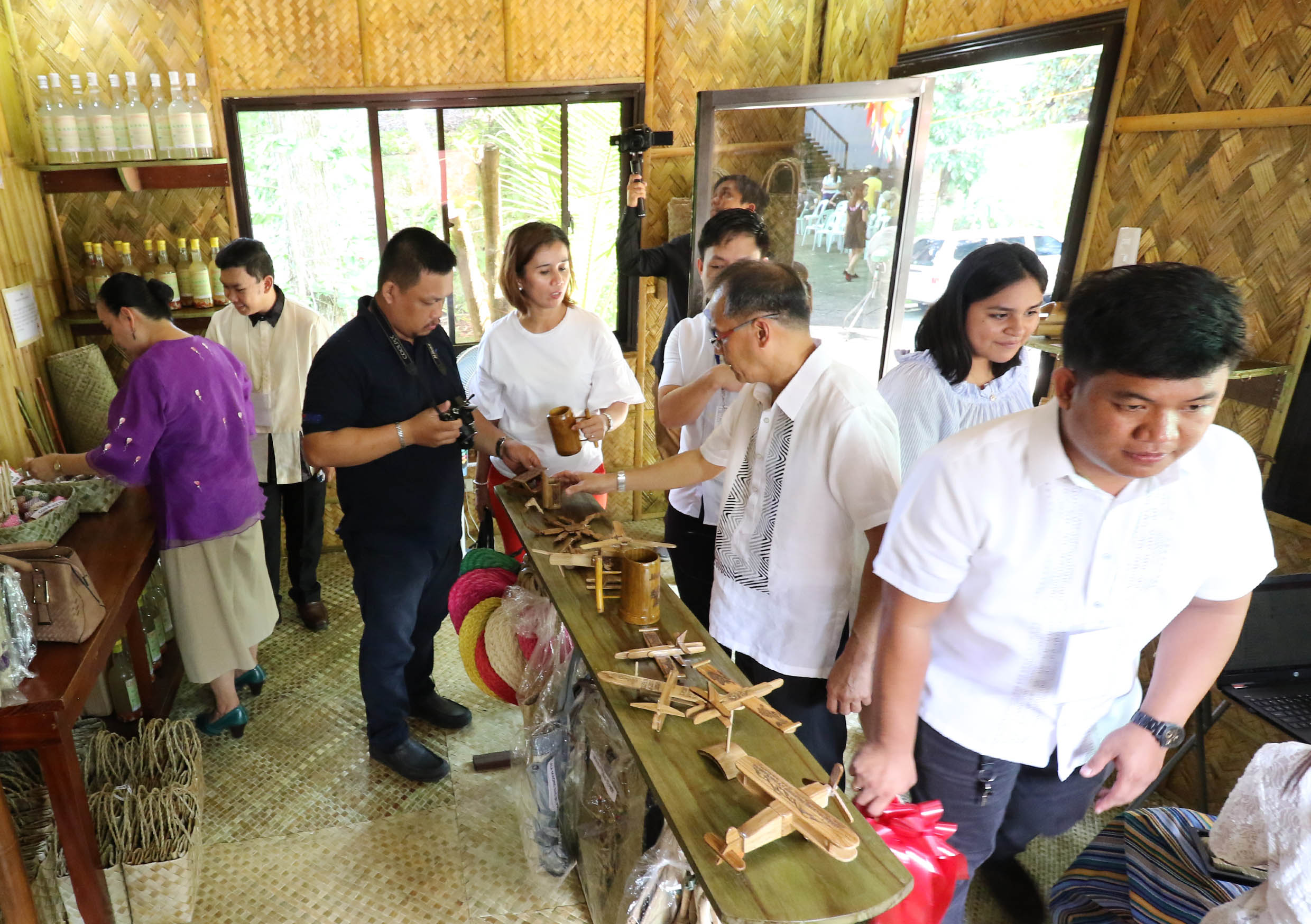 CFNR's 'FORESTore' promotes entrepreneurship, community dev't
Patrons of local goods can now buy non-timber forest products (NTFPs) from Laguna, Cavite, and Quezon at the FORESTore inside UPLB.
A one-stop shop, FORESTore showcases some of these provinces' specialties, such as vinegar from sugar palm fruit; tablea made from cacao; and hats, bags, and wallets woven from Pandan leaves.
These products were developed by UPLB's BS Forestry (BSF) students and their partner communities.
FORESTore is located at the Department of Forest Products and Paper Science Annex Building complex and was formally opened on Sept. 13.
It is an offshoot of the CFNR K-12 IDIG project entitled "Foresters as agents of change: developing capacity of forestry graduates in assisting upland communities to commercialize non-timber forest products."
The project aims to partner with communities to help them market their products and to give opportunities to forestry students to learn and practice business strategies.
"Foresters should not only be concerned with technical knowledge, but must also be professionals that have the ability to help their communities to utilize the natural resources around them to start a business," said Dr. Ramon Razal, project leader and professor at CFNR.
The BSF curriculum does not only offer courses in natural and physical sciences; it also has specializations in extension and business management as applied in forestry.
Through the project, the students were trained to start, manage, and implement a business enterprise in boot camps. Later, they were deployed to partner communities in Laguna and Quezon to share their learnings.
FORESTore contributes three things to UPLB, according to Chancellor Fernando C. Sanchez, in a message delivered during the program on his behalf by Dr. Serlie Barroga-Jamias, vice chancellor for community affairs.
"It extends our academic and research capabilities; it can enhance the entrepreneurship spirit among our students and foresters; and it can extend our public service to include community development especially among indigenous people," Dr.Barroga- Jamias said.
"If we can promote the proper development of NTFPs, we can improve the livelihood of communities in forest areas and encourage them to conserve our natural resources," she added.
FORESTore opens from 9 AM to 5 PM, Mondays to Fridays.
With project funds coming from the Commission on Higher Education, the team aims for the FORESTore to be duplicated in other state universities and colleges. (John Glen S. Sarol)