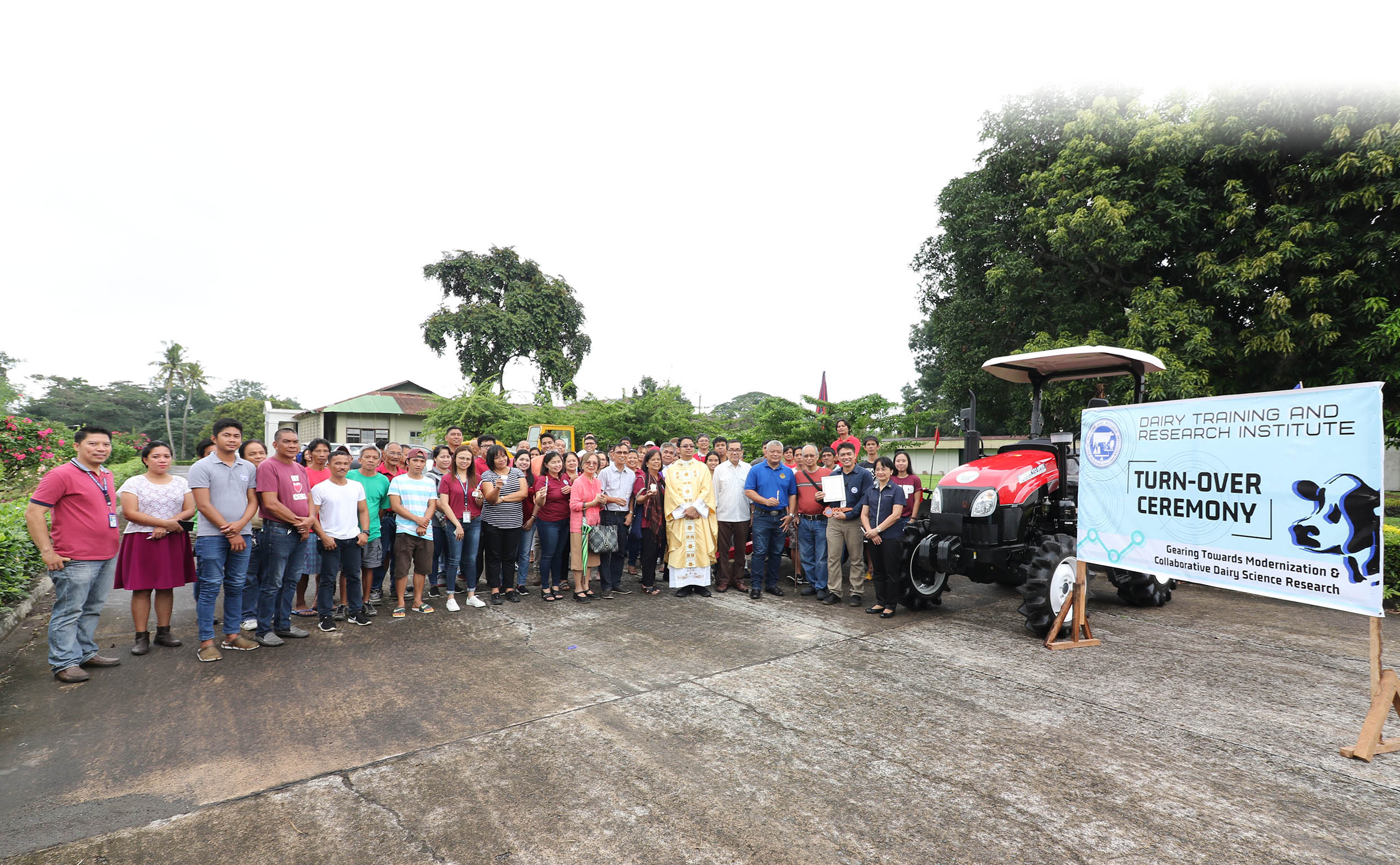 DTRI acquires new farm equipment
The Dairy Training and Research Institute (DTRI) has just acquired a new farm tractor and a backhoe.
The tractor was turned over by the Department of Agriculture (DA)-Region 4A to the institute as provided in a Memorandum of Agreement and in pursuit of its (DA) mandate under Republic Act 8435 (Agriculture and Fisheries Modernization Act of 1997 or AFMA) .
AFMA mandates DA-Region 4A to undertake activities to promote and develop the agriculture and fishery industry in the countryside through provision of farm mechanization facilities and equipment to various stakeholders.
The backhoe was by purchased by DTRI with funds under the management of the UPLB Foundation, Inc. (UPLBFI).
Representing the two partner organizations during the turnover ceremony were DA-Region 4A's Avelita M. Rosales, agricultural center chief-Lipa Agricultural Research and Experiment Station (LARES) superintendent and regional corn coordinator and Arlene Natanauan, agricultural technician and corn report officer; and Dr. Casiano S. Abrigo, Jr., executive director of UPLBFI.
Present during the ceremony were Dr. Elpidio M. Agbisit, Jr., dean of the College of Agriculture and Food Science (CAFS); and Dr. Amado A. Angeles, director and Dr. Albert Y. Robles, former director of DTRI, respectively.
Fr. Reynald B. Atienza of the St.Therese of the Child Jesus Parish Church performed a short ceremony to bless the newly acquired equipment, as well as the existing offices and properties of DTRI.
The ceremonial turnover event that took place on Nov. 6 was part of  DTRI's celebration of its 57th anniversary on Nov. 4-8. (KEAraguas)