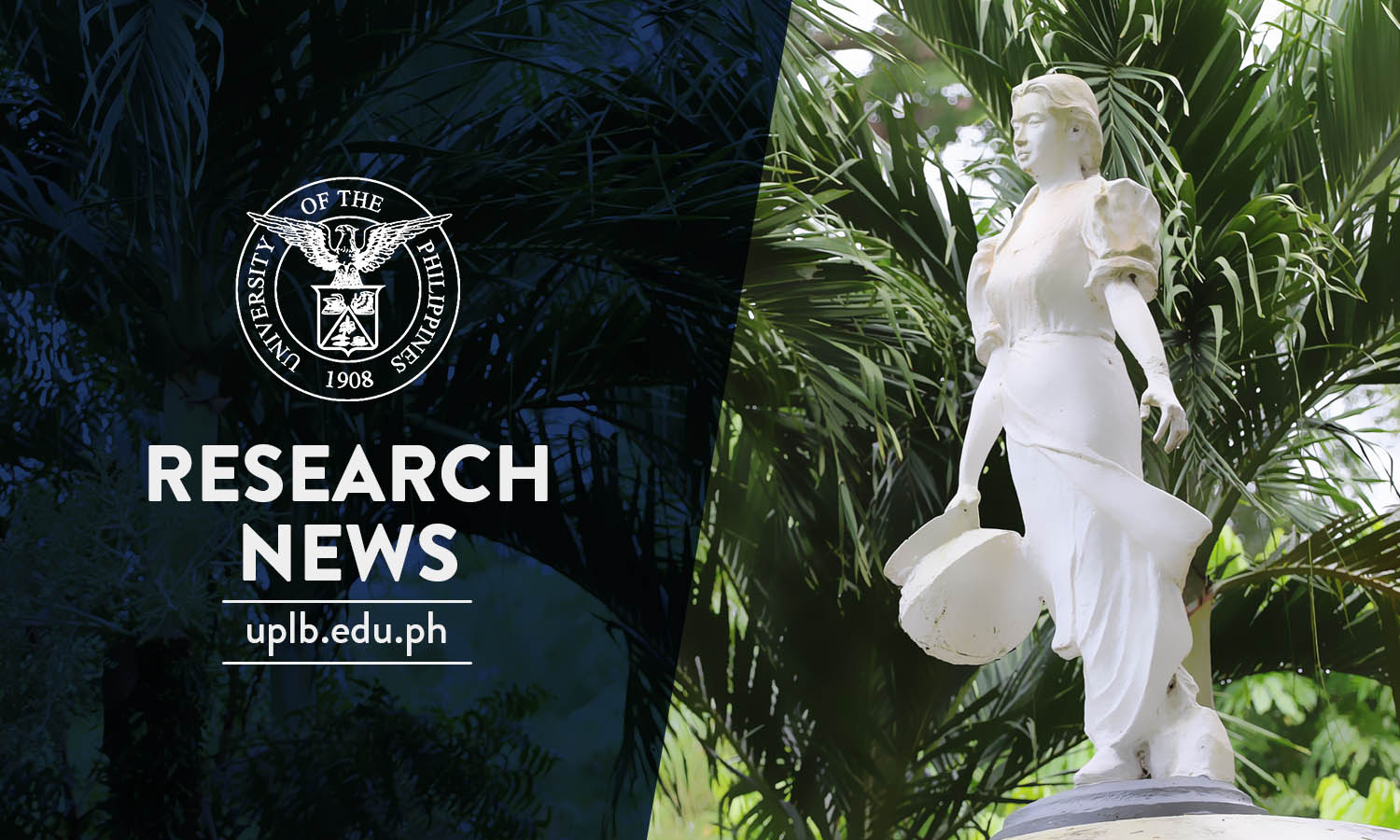 'Family resilience' featured at CHE's 1st student-led conference
The family is a source of power in difficult times, especially for Filipinos.
Thus, reminded Jaclyn Marie Cauyan, a counselor and an assistant professor at the UP College of Education, during the Third Conference on Family Ecology on Apr. 22 at CAS Auditorium, UPLB.
Cauyan served as a keynote speaker in the knowledge sharing event organized by students taking up family development at the College of Human Ecology (CHE).
She explained the importance of building resilience among families, its ability to help people survive difficult circumstances, such as disasters, war, death, disabilities, marital issues, and domestic violence.
In her talk, she cited author Froma Walsh's perspective on family resilience, which is the capacity of the family to withstand and rebound from adversity and to become stronger and more resourceful after.
Cauyan also identified the key processes in family resiliency, namely: shared belief system, organizational processes, communication, and problem solving.
The conference, themed "Culture of resilience among Filipino families," featured plenary sessions with Atty. Eric Paul Peralta, director of the UPLB Gender Center, and Kathy June Fiel, a Corporate Social Responsibility program coordinator at the Manila Doctors Hospital, as speakers.
Atty. Peralta talked about fostering gender-responsive relationships for family resiliency; while Fiel tackled resilience among marginalized women and children.
The conference also featured parallel sessions and a couple of workshop for the participants at CHE building.
In his message, Dr. Raden G. Piadozo, dean of CHE, provided his own acronym for family as a way to identify its scope, role, and importance. Family, he said, means "friends," "approachable," "model," "inspiration," "lively and loving," and "yourself."
Co-presenting the conference were the UPLB Gender Center, Manila Doctor's Hospital, HUMEIN Philippines, and Laguna Water District Aquatech Resources Corporation.
Present during the event were faculty members from CHE's Department of Human and Family Development Studies, led by its chair, Rufo Gil Albor. (Reinier San Gabriel)