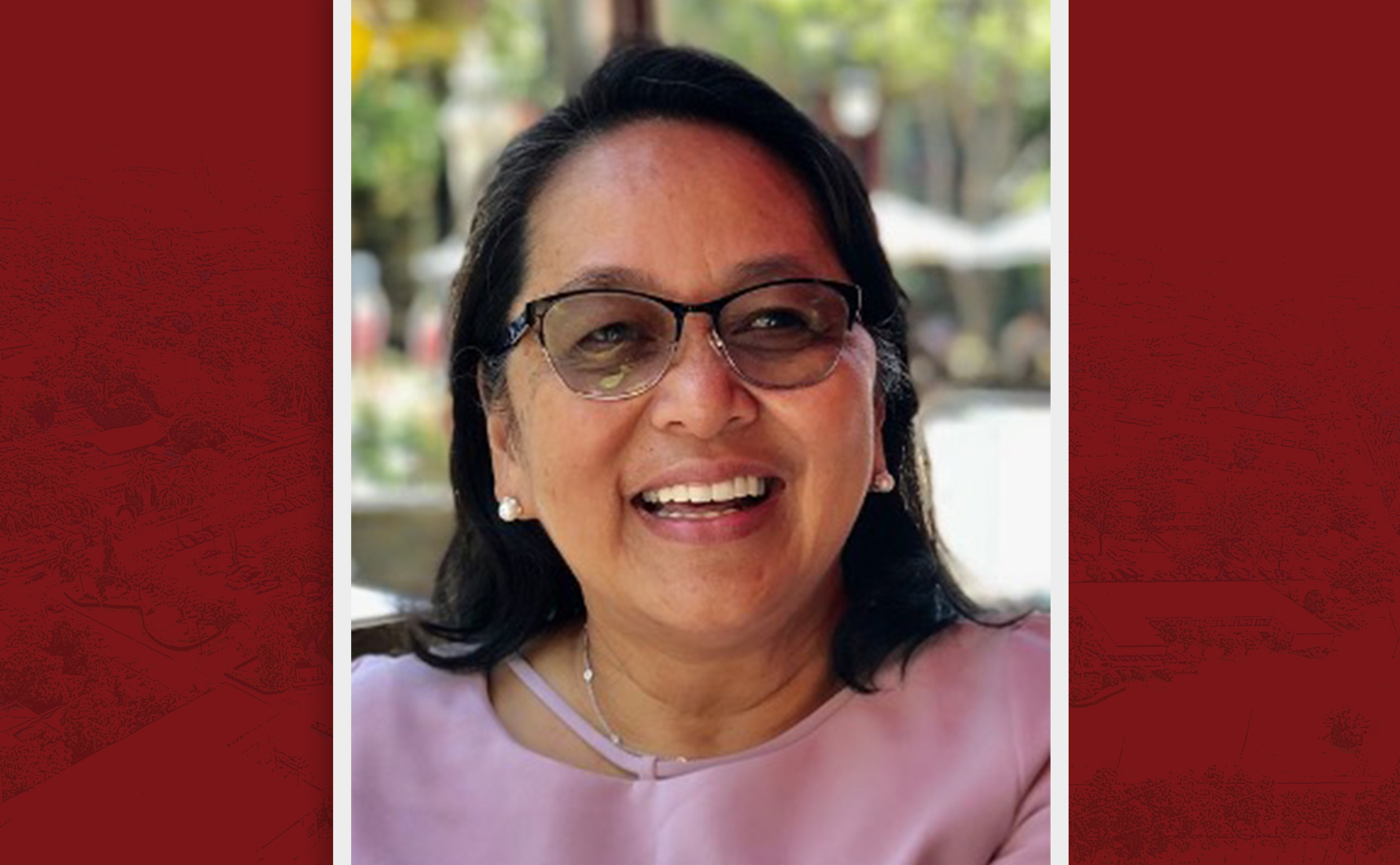 Former UPLB researcher who developed a COVID-19 test kit in UK says local research is valuable in a pandemic
"Local research provides country- or region-specific information and data that are necessary for adoption of a new technology."
This is how Filipina microbiologist-virologist, Dr. Lourdes M. Nadala, highlighted the importance of local research in a pandemic. Dr. Nadala is part of the team that developed SAMBA II SARS-CoV-2 Test kit in Cambridge University in the UK.
"Sharing of locally generated information was key in expediting the development of the diagnostic test for SARS-CoV-2 detection," Dr. Nadala explained.
According to her, the SARS-CoV-2 target sequences available in public databases which were submitted by local researchers from around the world allowed her team to ensure a match in the primers and probes.
Dr. Nadala once headed the Philippine National Collection of Microorganisms (PNCM) at the UPLB National Institute of Molecular Biology and Biotechnology (BIOTECH).
Her team at the Cambridge University spin-off company Diagnostics for the Real World(DRW), which also includes UPLB alumni Dr. Cesar Nadala, Chato So, and Jason So, developed and had SAMBA II SARS-CoV-2 Test certification-marked in a span of six weeks.
Certification marking accredits the product as having met health and environmental requirements in the EU. The test is now being rolled out in a phased approach in the UK.
SAMBA II is a fully automated molecular test that determines if the patient has SARS-CoV-2 in less than 90 minutes. It allows detection of the virus before the onset of COVID-19 symptoms; for instance, in patients who are asymptomatic.
According to their website, SAMBA II, which was launched at the beginning of April, "is able to deliver results while the patient waits, helping healthcare workers ensure that those infected can be quickly directed to specialized wards."
Dr. Nadala, who obtained her Ph.D. in Microbiology (major in Animal Virology) from the University of Hawaii, and her MS in Microbiology and BS in Biology from UPLB, led the quality and regulatory planning of the project which guided the team in meeting the required testing for performance verification and validation.
"The training I got as a microbiologist and project leader at BIOTECH gave me the scientific background, flexibility, and multitasking ability to meet new challenges and work in a fast-paced work environment," she shared.
She attributed the completion of the SAMBA SARS-CoV-2 kit to the concerted action of her dedicated multi-disciplinary team who worked hard to meet the deadlines, a private funding support from a philanthropist, government support, and the committed leadership of their CEO, Dr. Helen Lee.
Dr. Nadala said that with the magnitude of COVID-19, UPLB and other research institutions that have machines suitable for the reagents currently available in the country could be mobilized to help with the testing to help unblock the backlog and mitigate the shortage of testing resources in the health sector.
BIOTECH is one of the possible locations for a COVID-19 testing laboratory in UPLB. The university is currently at the first stage of laboratory accreditation with the Department of Health, which involves the assessment of the facilities using a tool from the Research Institute for Tropical Medicine. (Sophia M. Mercado)
Aligned with our commitment to: