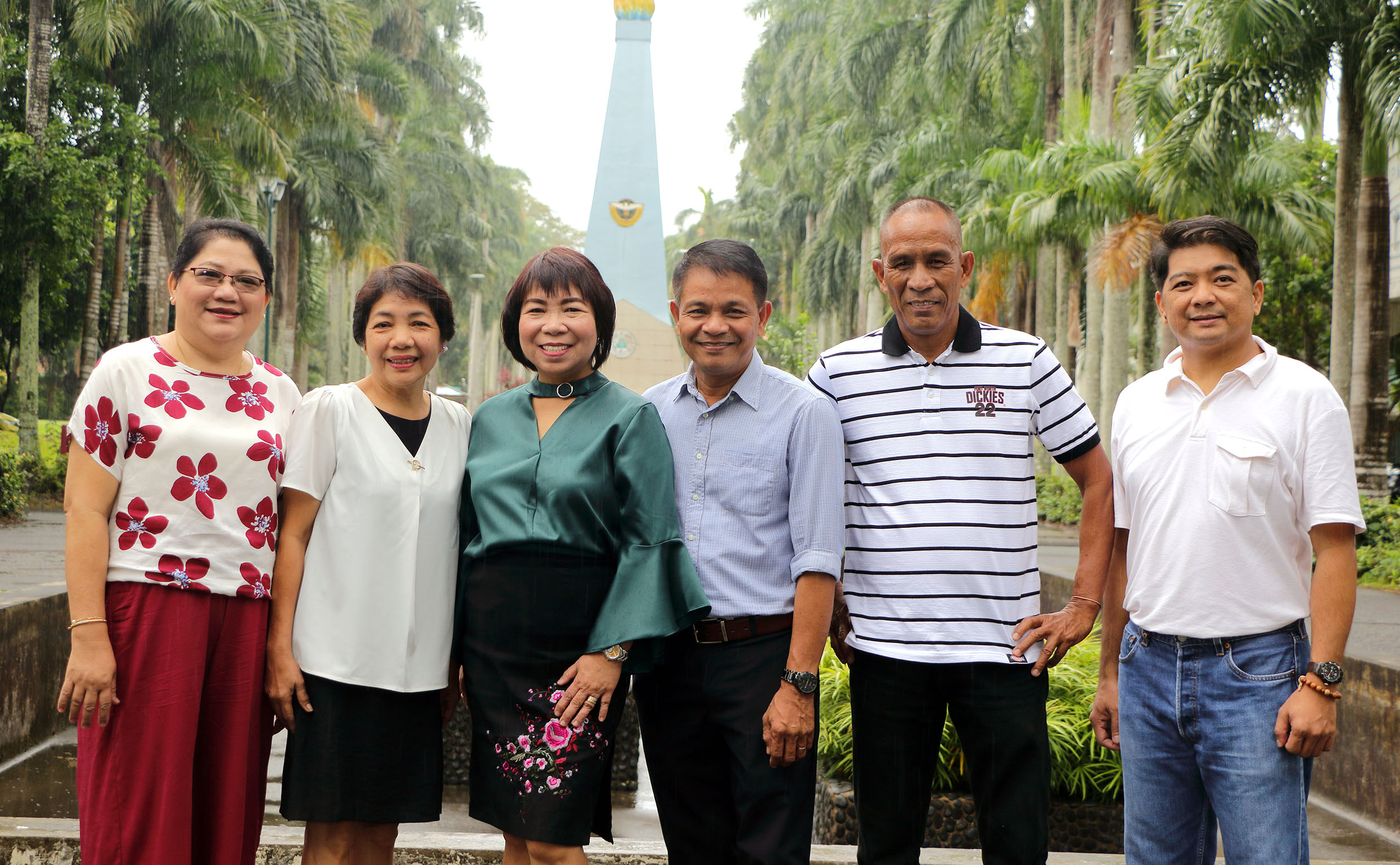 Going the extra mile for service: The 2020 Outstanding Administrative Personnel
As a construction and maintenance foreman, Felomino M. Dimapilis supervises repair and maintenance personnel at the University Planning and Maintenance Office. But it is not surprising to also see him do the job of a driver, a carpenter, a mason, and a landscaping assistant.
Meanwhile, in the Records Management Office at the basement of AG Samonte Hall, Patricia M. Lunaria safeguards confidential personnel documents just like how a professional records officer would, although her actual designation is that of an administrative aide.
They are only two of UPLB's civil servants who did not allow their positions to box them in. Their willingness to take on more tasks has enabled them to serve the university in greater capacities. Both are recipients of the 2020 outstanding administrative personnel award – Dimapilis for the field supervisor category, and Lunaria, for the office personnel category.
The two are also excellent team players. Dimapilis is part of the group that installs physical arrangements for big campus events where he contributes his skills toward maximizing the use of materials and resources. Lunaria, for her part, willingly substitutes for her colleagues when they need to be absent, to ensure that there are no disruptions in their operations.
Likewise, Edgardo dL. Reyes, agricultural technician at the Institute of Plant Breeding, and Resie L. Valderrama, laboratory technician at the National Institute of Molecular Biology and Biotechnology, go the extra mile in serving UPLB. They are both being awarded as outstanding technican/ craftsman.
Reyes' efficiency in providing coordination and support in field and greenhouse experiments and Valderrama's competence in chemical laboratory procedures and protocols have contributed to the research and extension accomplishments of their offices.
Valderrama was part of the team that worked on the ISO certification of the Central Analytical Services Laboratory. Reyes visits his workplace even on weekends to look after the experiments.
Rounding up this year's administrative personnel awardees are University Health Service's Dr. Jessie Imelda Foronda-Walde, medical director, and Bernandino dG. Melicio, Jr., nursing attendant, who, through their compassion and dedication, have helped treat patients, save lives, and protect the community.
With her visionary leadership, Dr. Foronda-Walde, outstanding professional, initiated mental health wellness programs, HIV clinic, extended health benefits for contractual workers, and a more organized referral system with the Philippine General Hospital, among others. She helped promote access to affordable health care for UPLB constituents and nearby communities.
Melicio, outstanding blue collar personnel, on the other hand, cheerfully extends nursing assistance to departments other than his own. In university activities, he is always there to provide medical services, covering for the work of 4-5 health professionals in some instances.
To make himself more effective in his work, Melicio participated in training courses on first aid, public safety, occupational health and safety, and waste management.
The 2020 Outstanding Administrative Personnel take the extra mile and work beyond the call of duty in their service to the university. (Juan Paolo A. Aquino, Kristine E. Araguas, and Mark Jayson E. Gloria)