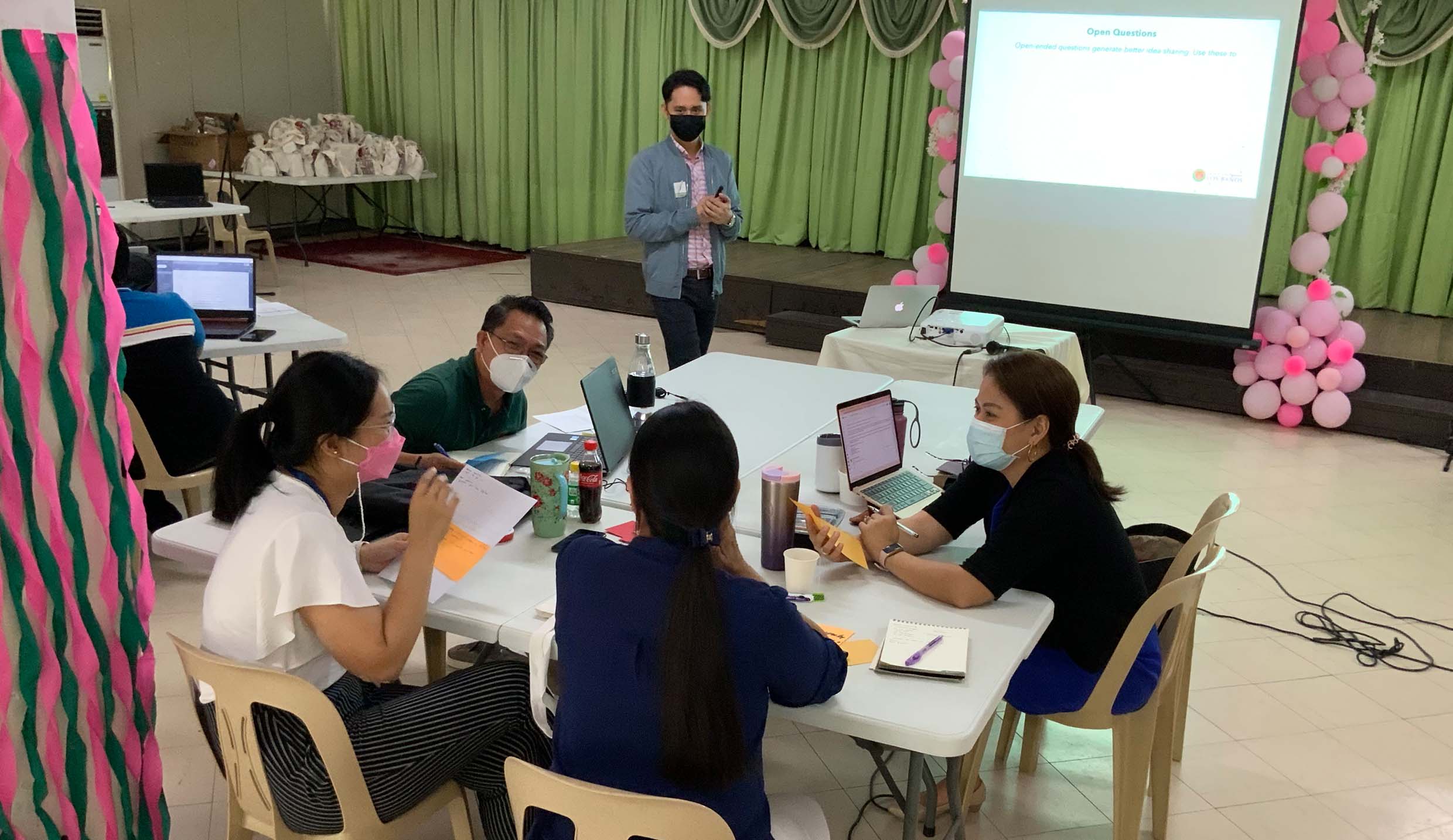 HRDO conducts performance coaching workshop for batch 2
With its Position Classification and Staff Development Section (PCSD) at the lead, the Human Resources and Development Office (HRDO) conducted the Performance Coaching Workshop for the second batch of UPLB supervisors and administrative staff on May 16, 2022.
The workshop, held face-to-face for the first time, was for the Office of the Vice Chancellor for Student Affairs personnel. A similar workshop, although virtual, was held for the Office of the Vice Chancellor for Administration on Feb. 23 and 28.
This is part of the Performance Coaching Caravan launched by HRDO earlier this year to improve employees' workplace performance with the help of coaching interventions from their respective supervisors and colleagues.
Jyro Triviño, a faculty member at the Department of Agri-Business Management and Entrepreneurship of the College of Economics and Management and workshop resource person, was introduced by Mabel Jimera of PCSD.
Triviño kicked off the coaching workshop with activities, videos, and discussions to encourage participation and engagement.
He defined coaching, differentiated it from mentoring and counseling, and discussed the benefits of coaching. He also discussed at length the four core coaching skills, namely: keen observation to notice subtle non-verbal cues and body language, empathic listening instead of simply hearing, effective feedback that is constructive and delivered in a positive tone, as well as guided inquiry that selects the suitable types of questions.
During the afternoon session, Triviño expounded on the GROW Coaching Model, where coaches are asked to set achievable goals, come to terms with reality, identify the possible options that can be explored, and pinpoint the different ways forward and what they will do to achieve the goals that they have set during the first stage of the coaching model.
The participants were divided into small groups where they simulated a coaching session and tackled the different issues or problems they experienced in the workplace using the new skills and knowledge they learned.
Ricardo Amiel Reveche, supervising administrative officer of HRDO, wrapped up the workshop with food for thought and inspiring words to remind everyone that there are many ways to address performance issues and other problems within the office.
According to him, performance coaching is an excellent option that can enhance overall productivity in the workplace and help everyone reach the fullest of their capabilities and peak of their potential.
After the successful pilot session of the face-to-face performance coaching workshop, HRDO will move to hold the Performance Coaching Caravan throughout the year, aiming to increase efficiency and foster camaraderie in all UPLB units. (Christian Jonah P. Mizal)