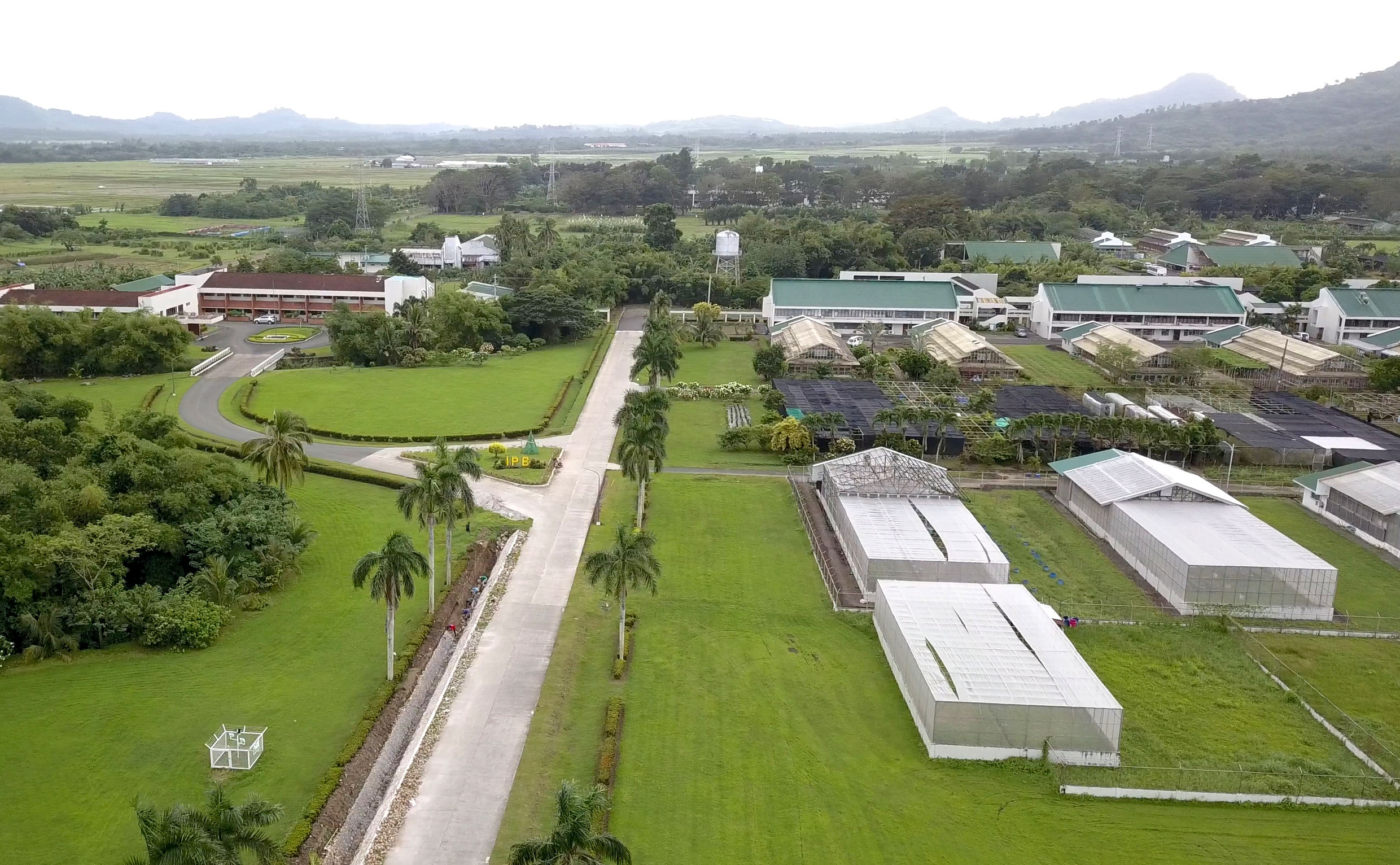 IPB marks 45th year online
Despite the restrictions on movement and gathering of people in the time of COVID-19 pandemic, the Institute of Plant Breeding (IPB) still found a way to commemorate its anniversary safely. Thanks to digital technology.
Using the web conferencing application Zoom, IPB marked its 45th year on June 5, with Agriculture Secretary William D. Dar and Chancellor Fernando C. Sanchez, Jr. gracing the online event.
This year's anniversary theme "Agham at teknolohiya, ani at kita, sagot sa pandemya," expressed IPB's commitment to help the agriculture sector overcome the challenges brought about by the pandemic.
"IPB's role will be pivotal in our country's continuing fight against COVID-19 – from producing the necessary enzymes to be used in mass testing kits, to providing seeds and seedlings to communities in need, and promoting vegetable backyard gardening," Chancellor Sanchez said.
"IPB's role in developing more resilient crops will also be critical in safeguarding our country's food and nutrition security," Chancellor Sanchez added.
In his keynote address, Secretary Dar challenged IPB to continuously breed varieties that are high-yielding, climate change-resistant, and cost-efficient.
"I would also like to request IPB to upscale seed production activities in many of the varieties or hybrids that have been developed as we continue to harness every opportunity to sustain, if not elevate, food production in the country," he added.
IPB is mandated to develop new and improved varieties of important agricultural crops; undertake investigations in plant breeding and allied disciplines related to crop improvement; systematically collect, introduce, preserve and maintain a germplasm bank of important and potentially useful agricultural crops; and assist other agencies in the multiplication of quality seeds and vegetative materials of recommended crop varieties.
Since 1975, the institute has developed more than 175 crop varieties approved by the National Seed Industry Council and the IPB Germplasm and Technology Registration and Release Office.
These varieties of fruits, vegetables, legumes, cereals, and herbals have been planted by farmers and growers nationwide and used in national programs for increasing crop production.
With the enactment of R.A. 7308, otherwise known as the Seed Industry Development Act of 1992, IPB was identified as the lead agency in crop biotechnology research in the country.
This year, IPB introduced 15 new crop varieties, namely: White corn "UPLB Cn N15", Banana Dippig "Makisig", Banana Saba "Dakila", Lagikway "Glan", Roselle "Pasuquin", and Tomato "TmBW_R001".
It also released Mungbeans "Pag-asa 23" and "PHL 14296", and Soybeans "Tiwala 12", "Tiwala 22", "AGS 374" or "SY 194083", "Luisa", and "Sonrisa".
IPB also produced this year Hibiscus "Mariposa" and a simple sequence repeat (SSR) marker-based coconut genotyping protocol for genetic printing and hybridity testing applications. This technology will facilitate the development of coconut varieties with resilience to climate change, resistance to pests and diseases, and improved oil yield and quality.
Present during the virtual event were Dr. Elpidio Agbisit, Jr., dean of the College of Agriculture and Food Science, Dr. Rodel Maghirang, director of IPB, and other members of the UPLB workforce and guests. (John Glen S. Sarol)