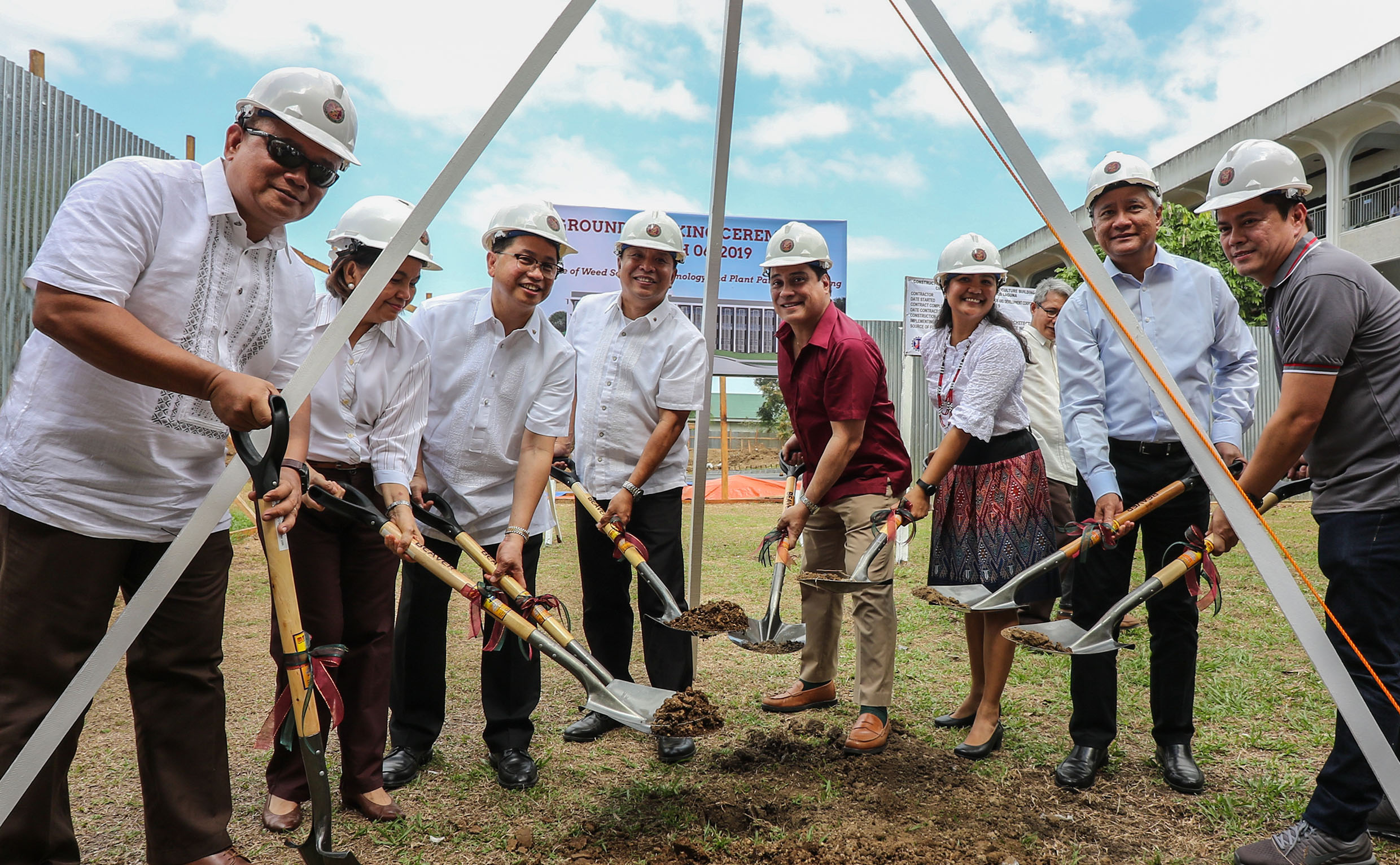 IWEP to have its own building soon
The Institute of Weed Science, Entomology, and Plant Pathology (IWEP) will soon bid goodbye to its longtime neighbor, the Institute of Biological Sciences, its co-occupant at the Biosci building.
This will happen as soon as IWEP moves into its new and its own building, which would locate it closer to the rest of the units of the College of Agriculture and Food Science (CAFS).
The new three-storey IWEP building will rise on a vacant lot between two CAFS buildings, the Nemesio Mendiola Hall (Agronomy-Soil Science-Horticulture) and the old Agronomy Building.
The IWEP building will house classrooms and laboratories and is scheduled for completion in 2020.
"Through these facilities, we make it a point to address our society's current needs by providing even better technologies and services for our fellow Filipinos," said Chancellor Fernando C. Sanchez, Jr. during the IWEP groundbreaking ceremony on March 6.
Chancellor Sanchez, Jr. also emphasized the need to take into account the challenges and opportunities under the Fourth Industrial Revolution, which would make everything interconnected and automated.
"UPLB recognizes this eventuality that's why we are putting in place the necessary infrastructure that would support UPLB's current and future research to cope with this technological development," he added.
The IWEP building is funded under the General Appropriations Act through the Department of Public Works and Highways.
Present during the event were UP President Danilo Concepcion, Sen. Juan Miguel "Migz" Zubiri who is a UPLB alumnus, Dr. Elpidio Agbisit, Jr., dean of CAFS, and Dr. Sheryl Yap, director of IWEP.
Other UP and UPLB officials and representatives from the DPWH witnessed the groundbreaking ceremony. (John Glen S. Sarol)