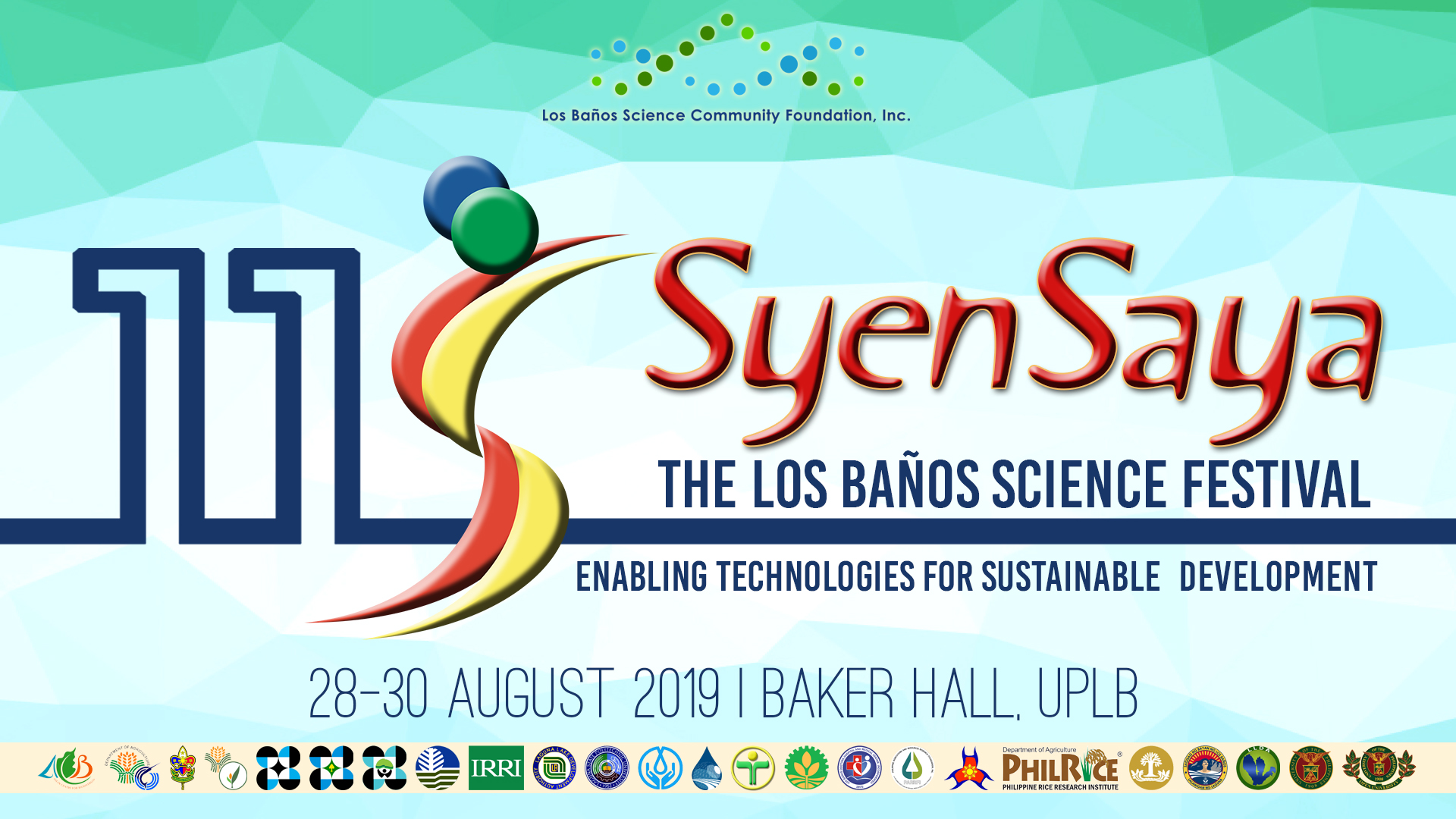 LB Science Community to stage 'SyenSaya'
Celebration of the National Science and Technology Week (NSTW) of the Department of Science and Technology (DOST) in July kicked off the nationwide celebration of S&T and its significance in enabling technologies for sustainable development.
The S&T celebration continues at the Syensaya: The Los Baños Science Festival which will be held at Baker Hall, UPLB at the Special Science and Nature City of Los Baños, Laguna on Aug. 28-30.
On its 11th year, Syensaya showcases the importance of science and technology (S&T) in attaining sustainable development goals and adopts the NSTW's theme "Science for the People: Enabling Technologies for Sustainable Development."
Syensaya 2019 will officially open at 9 AM on Aug. 28. One highlight of SyenSaya 2019 is the promotion of Science Tourism (ST), a brand of tourism that the Los Baños Science Community Foundation, Inc. (LBSCFI) is pioneering.
Launched on December 6, 2017 through an MOU signing between LBSCFI and the CALABARZON offices of the Department of Tourism (DOT) and the Department of Education (DepEd), the ST program will present the various science tourism destinations and its sustainability plan.
LBSCFI, an association of 22 academic, research, government, and private organizations, as well as science-oriented international organizations based in Los Baños, is the organizer of SyenSaya.
Science and Technology Secretary Fortunato Dela Peña and National Economic Development Authority Undersecretary for Policy and Planning Rosemarie Edillon are among the expected guests.
Wonderama, SyenSaya's staple exhibit featuring S&T products and services of LBSFCI agencies will formally open on Aug. 28 and will run until Aug. 30.
It aims to showcase technologies for the education and entertainment of elementary and high school students from CALABARZON and Metro Manila, and more importantly to make them decide to choose a career in science.
On Aug. 29, at 1-4 PM, LBSCFI will stage a technology forum entitled, "Ang plastik mo: isang talakayang patungkol sa kalinisan ng pamayanan." It will be open to the general public.
Its main topic is the status of Los Baños' No Plastic Ordinance that bans the use of plastic for dry goods and regulates its use for wet goods. Los Baños actually pioneered and inspired the same practice in localities in other parts of the country.
SyenSaya will culminate with the R&D Awards and Closing Program at 1 PM on Aug. 30, where outstanding papers from LBSCFI researchers and science research projects from students will be named.
Los Baños was declared as the Special Science and Nature City of the Philippines by virtue of Presidential Proclamation No. 349 series of 2000 and is one of four science communities established by DOST in 1984. (Mark Jayson E. Gloria)