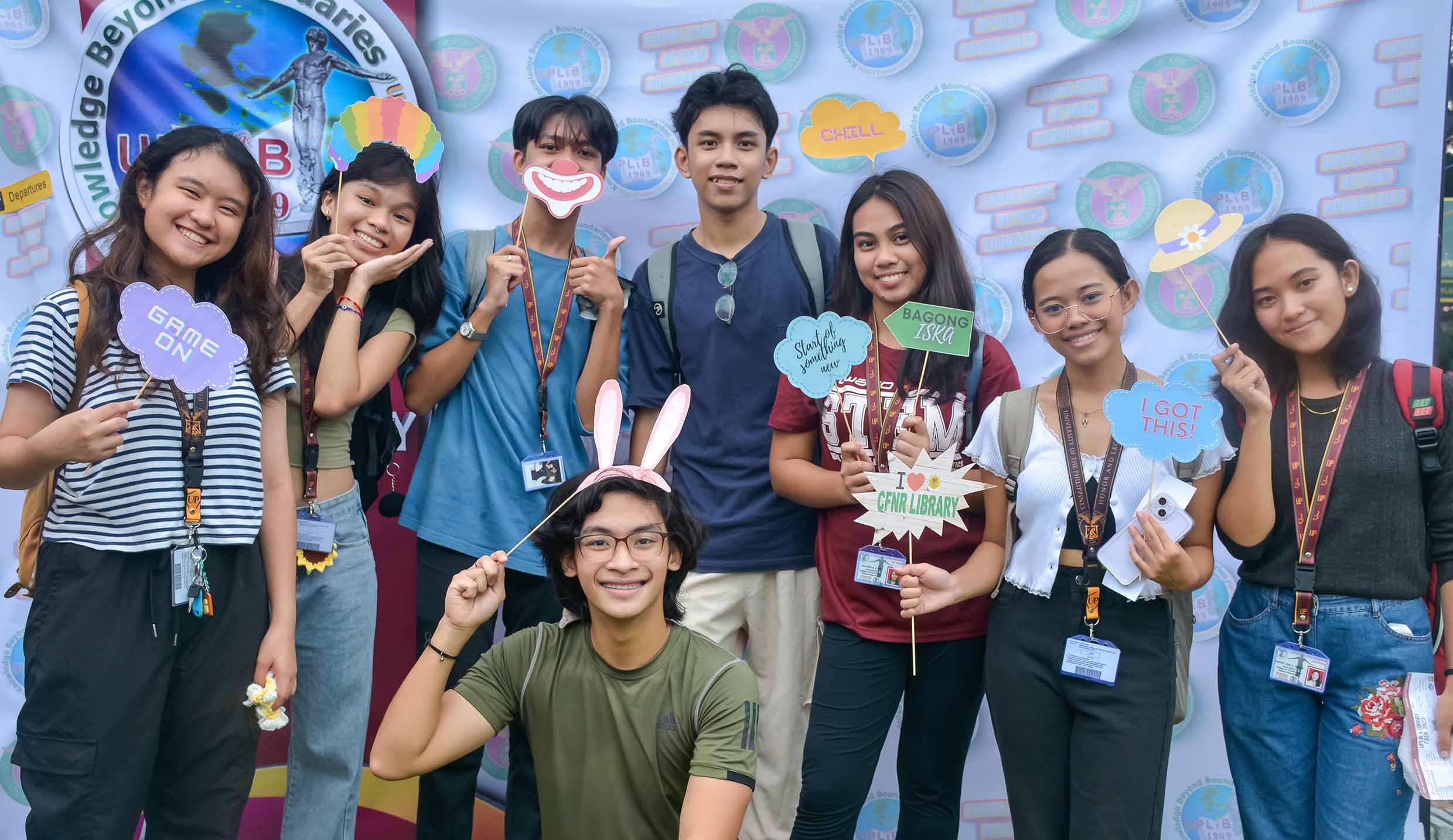 Lib Fair 2023 welcomes Iskos and Iskas
The University Library held the Lib Fiesta Fair at the UPLB Main Library Grounds on Sept. 19 to welcome the new freshies taken in for School Year 2023-2024. This was after the first-ever Lib Fiesta Fair held last year proved successful.
Lib Fair 2023, themed "Celebrating cultural diversity and knowledge," drew over 600 students, primarily freshies and sophomores, to the festive occasion held at the grounds of the BM Gonzalez Hall or the UPLB Main Library.
Lib Fair 2023 served as a platform to showcase the programs and services and the diverse range of resources the University Library offers, both in digital and print formats.
To make it more enjoyable, the event featured fun and engaging activities, raffle draws, and exciting games where students won fun prizes.
Part of the festive event was the unveiling and online launching of the newly rebranded Information Literacy Program (ILP), the "InfoSkilled: UPLB Fostering Lifelong Learning."
InfoSkilled represents a significant initiative to enrich instructional and information literacy throughout the academic community.
It equips individuals with knowledge and skills in accessing information effectively and efficiently. It develops information-literate individuals through learning activities in different modalities geared toward lifelong learning.
InfoSkilled focuses on information literacy (IL) skills such as identifying, finding, evaluating, and acknowledging information.

It has four components, namely: LibSmart, which focuses on general library orientation; InfoLite, a one-shot session on basic IL skills; InfoLit Advanced, special advanced topics focused on a specific IL skill; and LibSmart+, an LIS module on library orientation with requested additional topics.

In this year's Lib Fair, representatives of college/unit libraries participated to increase student awareness about them and to showcase their respective services. Dr. Mary Ann M. Ingua, the university librarian, had earlier encouraged them to hold similar engaging activities after the success of LibFair in 2022.
Lib Fair 2023 was streamed live via the official Facebook page of the UPLB University Library.
Angeline A. Bueno, chair of the University Library's Committee on Relationship-Building and Engagement, which was in charge of the Lib Fair 2023, expressed her gratitude for the support given by the personnel of the main library and unit libraries and all sponsors who made the event a success. (Virginia P. Alcantara)
Aligned with our commitment to: