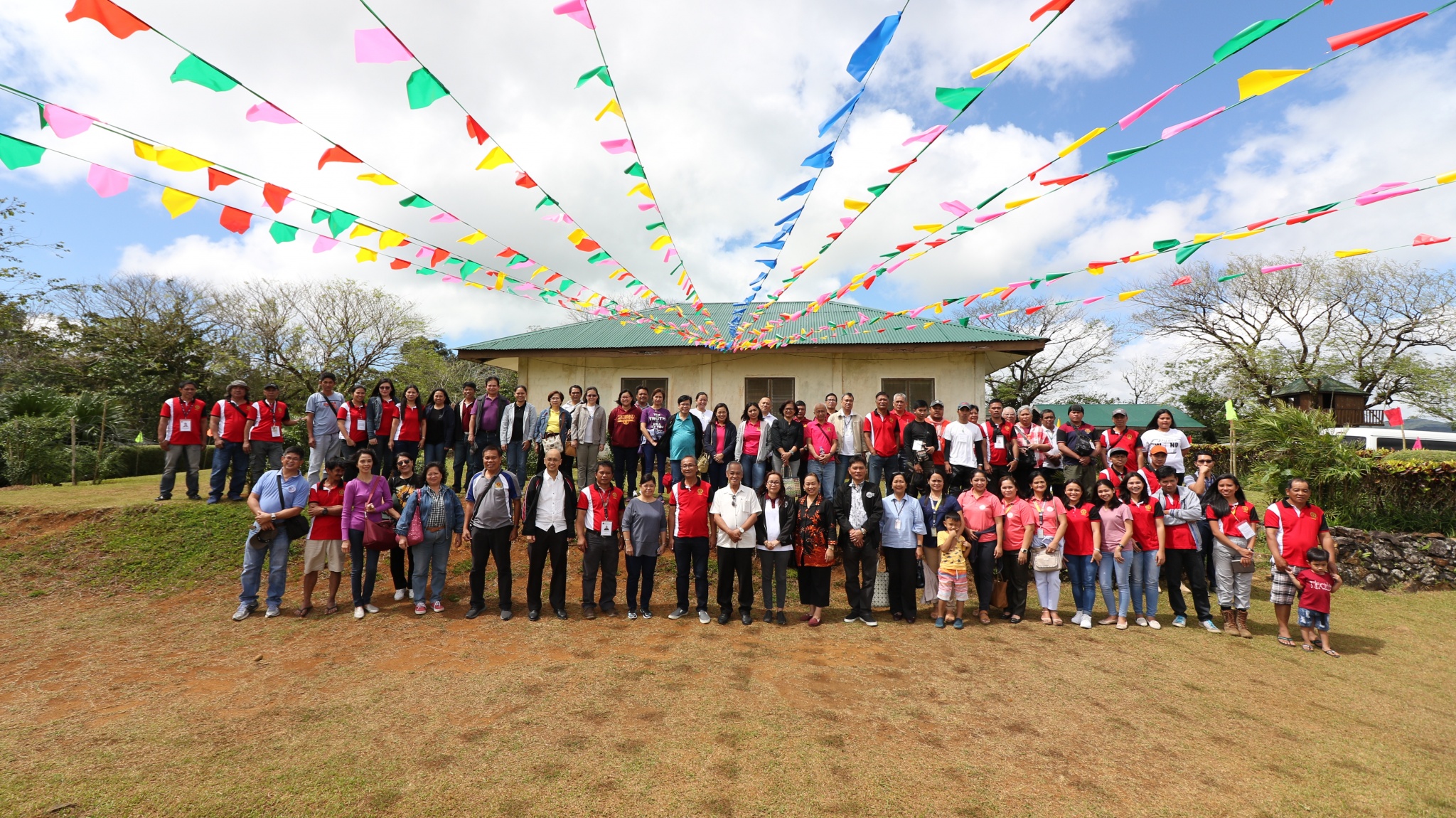 LQLG banners accomplishments at 89th anniv
This year's founding anniversary celebration of the Laguna-Quezon Land Grant (LQLG) on Feb. 8 showed that the plans articulated in its past celebrations have started to become reality for the 6,765-hectare property.
In his short report during the 89th anniversary program, Dr. Virgilio Villancio, manager of the Land Grant Management Office, said that they have increased access of other schools to the Land Grant for learning and research purposes.
LQLG, Dr. Villancio added, has established the initial stages of a plant and tree nursery in the land grant. Those who attended the event visited this facility.
New security personnel with plantilla items have also been added to the land grant's workforce, according to Dr. Villancio.
An audio-visual presentation entitled "Plant diversity assessment of the UP Sierra Madre Land Grant" highlighted the results of a biodiversity survey conducted in the LQLG, which revealed the significant presence of red lauan, a critically endangered tree species that could be conserved in its forest.
Possible ecotourism sites around the LQLG were also introduced to the guests.
Present during the event were UP vice presidents: Dr. Elvira Zamora (development) and Dr. Nestor Yunque (administration), who delivered their respective messages.
Dr. Zamora reiterated the importance of developing and preparing plans for the future of the land grant, while Dr. Yunque made a commitment to add more plantilla items to LQLG.
Also present were Staff Regent Analiza Fulvadora, UPLB vice chancellors: Dr. Marish Madlangbayan (planning and development) and Dr. Serlie Barroga-Jamias (community affairs), and other UPLB staff. (Albert Geoffred B. Peralta)