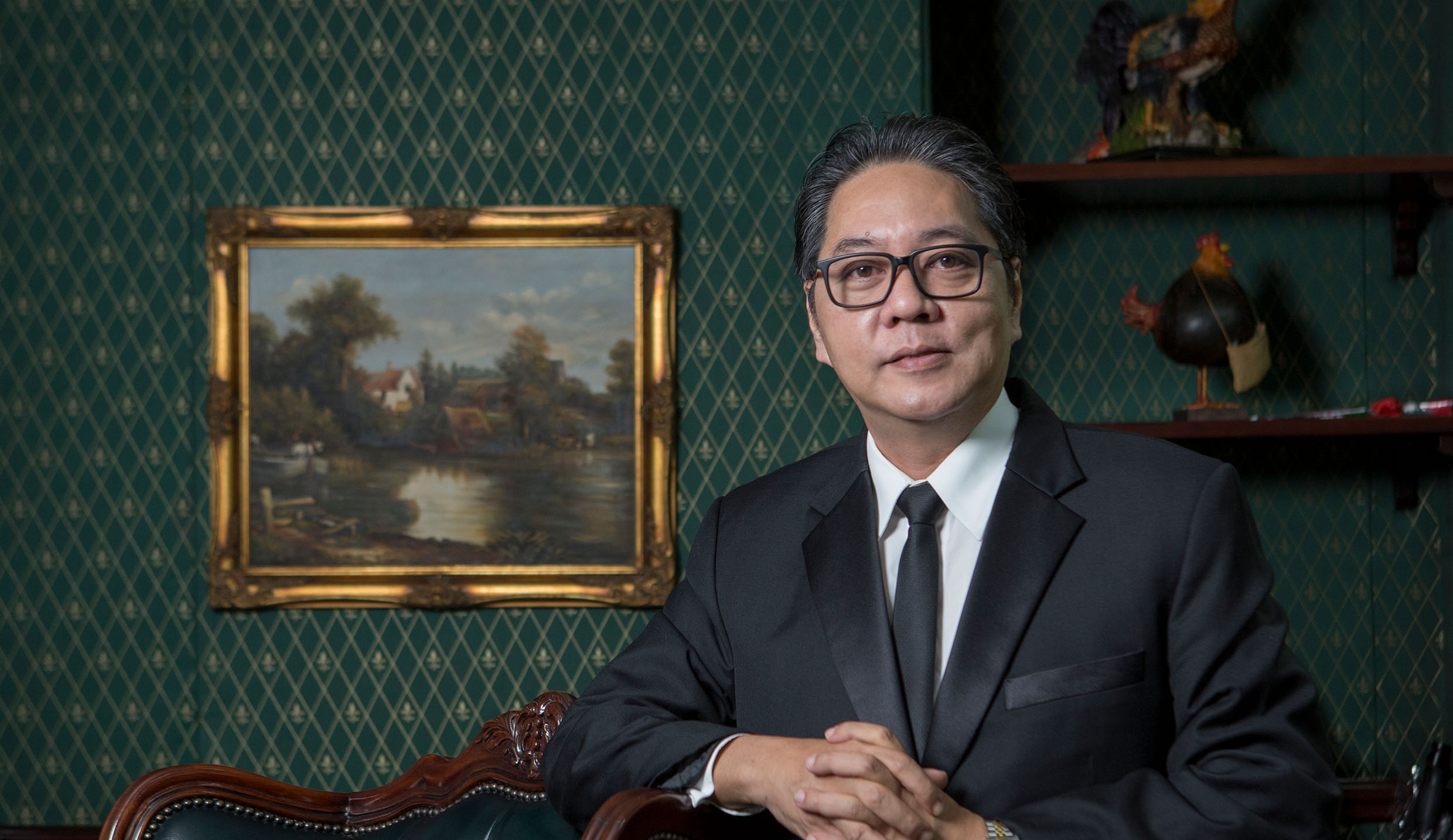 Mascariñas, Bounty's top man to speak before UPLB Class of 2021
Ronald Daniel Mascariñas, distinguished UPLB alumnus, is guest speaker at the 49th UPLB Commencement Exercises, the second one in a row to be held online due to the COVID-19 pandemic. Mascariñas is the president of Bounty Agro Ventures, Inc. (BAVI).
Mascariñas is an exemplar of the power of hard work, dedication, and determination. From humble beginnings in his hometown of Butuan, Mascariñas, a graduate of BS Agriculture in 1982, began his career working for Purefoods, Inc.
After a 19-year run in the company, during which time he rose to become the youngest ever senior vice president and gained a Master's in Management from the Asian Institute of Management in 1991, Purefoods was bought out by San Miguel Corporation.
In 2002, he took the helm as president and general manager of Tyson Agro Ventures or what would eventually become BAVI.
BAVI is a leader in the nation's poultry industry, providing groceries, supermarkets, and wet markets with dressed chicken, and selling cooked chicken under brands such as Chooks-to-Go, Uling Roasters, Adobo Connection, and HeiHei. With around 1,700 stores, 16,000 partner resellers, a daily average of 100,000 roasted chicken sold, and providing employment for more than 800 Filipinos, BAVI is undoubtedly a business success.
His primary role in it has not gone unnoticed, as Mascariñas has been the recipient of multiple awards and accolades. In 2018, he was given the Circle of Excellence as a Global Filipino Executive by the Asia CEO Awards and the Outstanding Leader in Asia by the Asia Corporate Excellence and Sustainability Awards in Singapore. He was also awarded Man of the Year in the Poultry Industry, both in 2019 and 2020 by the Asia Leaders Awards, which also recognized him as the 2019 Mentor of the Year.
He was recognized with the Distinguished Alumnus in Entrepreneurship Award, twice by the UPLB Alumni Association in 2004 and 2019; and by the UP Alumni Association in 2019.
Aside from his business savvy, Mascariñas is also a sports enthusiast. A patron of basketball, he founded the Chooks-to-Go Pilipinas 3×3 basketball team and has been very vocal about his support and advocacy of strengthening the country's sports leagues.
But perhaps what Mascariñas can be best known for is his generosity and how he lives up to the values of public service.
When the COVID-19 pandemic hit, his company was one of the first to adapt and implement changes in his business practices that helped BAVI and its employees survive during the rough first months of what would become the world's longest quarantine.
Even as they went through their own difficulties, Mascariñas was aware of the difficulties experienced by others and generously gave aid and donations to organizations and institutions around the Philippines.
UPLB counted among those institutions as Mascariñas delivered donations of Chooks-to-Go meals to the students stranded on campus by the sudden 2020 lockdown. Having learned lessons of the past, his generosity could have only come from compassion and solidarity.
UPLB looks forward to hearing the wisdom and advice from one of its most successful and amiable alumni. (Albert Geoffred B. Peralta)